Il Piccolo Blog
Fine materials, craftsmanship, innovation: the traits of luxury Italian interior design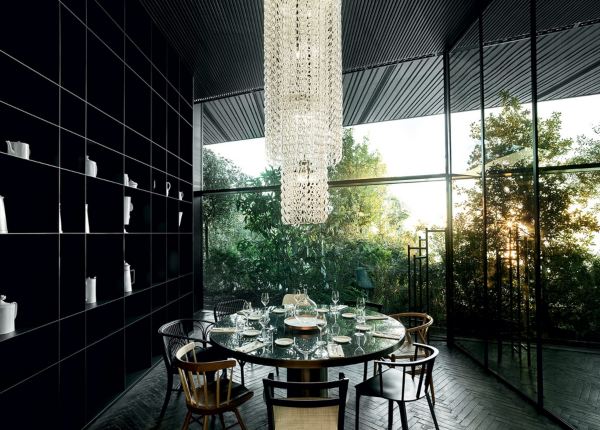 Designers, increasingly sought-after figures
While the figure of the interior designer is increasingly popular, a professional who designs interiors, i.e. the choice, combination and arrangement of furniture, lighting and decorative elements, combining architectural and design skills, every style and every culture has its own characteristics. Prominent among many, and it could not be otherwise (think for example of leading figures such as Paola Navone, Paola Lenti, Piero Lissoni) is luxury Italian interior design.
Some names in luxury Italian interior design
Staying with the names mentioned, for example, Lissoni is known for his contemporary furniture, to which he leaves an inimitable and unmistakable mark: a mistake, a wrong height or a way of making his pieces unique and iconic.
Paola Navone's style is also very special, combining western visions with oriental ones, with a continuous search for new materials and a glance towards the past and one towards the future. She calls her luxury Italian interior design 'tham ma da', which means 'every day' in Thai, because inspiration comes from everyday life.
Like her colleagues, Paola Lenti spans many different fields: she started with carpets, then developed a popular line of outdoor furniture. What unites the different experiences is the desire to experiment with materials (with a keen eye on recycled ones), colours and shapes.
Companies that combine tradition and modernity
But in general, apart from the names, what characteristics can be seen in luxury Italian interior design? It is not easy to discern common traits, but first we can mention the exaltation of local craftsmanship. Italian companies stand out in many fields for the quality of the furniture they produce, from Soviet Italia, which works a lot with glass, to Porro with its wardrobes, from Glas Italia and its crystal tables, to Baxter up to Zanotta and Gervasoni: realities that often operate in many different fields, exalting traditional craftsmanship combined with the skilful use of technological innovation. Italian production is recognised for the unmistakable quality of its furniture and attention to refined details.
In recent years, the trend that exalts the use of natural materials, above all wood and stone, has been very popular.
Home automation, hi-tech and shapes in Italian design culture
Italian luxury interior design, as mentioned, combines tradition and modernity: there is no shortage of state-of-the-art appliances. Homes furnished by Italian designers are highly domotic, with hi-tech devices that not only make life easier for their inhabitants but often become true design elements, integrating with the furnishings in a skilful manner.
If in recent years square shapes, fashionable thanks to the spread of minimalism, had often been favoured, Italian designers designing luxury homes have now returned to resorting to the rounded, to give fluidity to the lines. Thus, for example, we have sofas, tables and chairs with rounded, enveloping shapes that can form striking contrasts with other rectangular or square furniture.
Eco-sustainability, decorated bathrooms, attention to the outdoors and a touch of tradition in luxury Italian interior design
Italy, like many cultures, also places a careful eye on the eco-sustainability of products used in luxury interior design. This means exalting natural materials, such as the already mentioned wood and stone, but also recycling and reuse, always in the context of the search for innovative and fascinating furnishing solutions.
Other characteristics of luxury Italian interior design can be seen in the bathrooms. They are in fact considered an important room, to be exalted like any other. So, green light to refined decorations, starting with mosaics, worked tiles and wallpapers. Even outdoor spaces, from terraces to gardens, are taken care of as if they were part of the interior.
There is often a touch of the rustic in the work of Italian designers, recalling realities such as the Tuscan villas of the time, for example. The use of marble grit flooring typical of 16th century Venetian houses is also popular.
Devi realizzare un progetto di Interior Design?
Devi arredare casa o un singolo ambiente?

Scegli una falegnameria di alto livello.
Contattaci
Il Piccolo, a second-generation family-run joinery, opens its own showroom in Lugano. With over 50 years of experience, Il Piccolo brings with it a wealth of technical and design knowledge of the highest level, thanks to the numerous interiors designed and furnished throughout the world. In addition, Il Piccolo represents the most prestigious brands of furniture worldwide. Il Piccolo designs, produces and sells the best of the interior design made in Italy, following the customer from the design to the realization, delivery and installation of the work, integrating the process with a precise and professional assistance service. CONTACT US!