Il Piccolo Blog
Luxury wall paneling: a complete guide to choice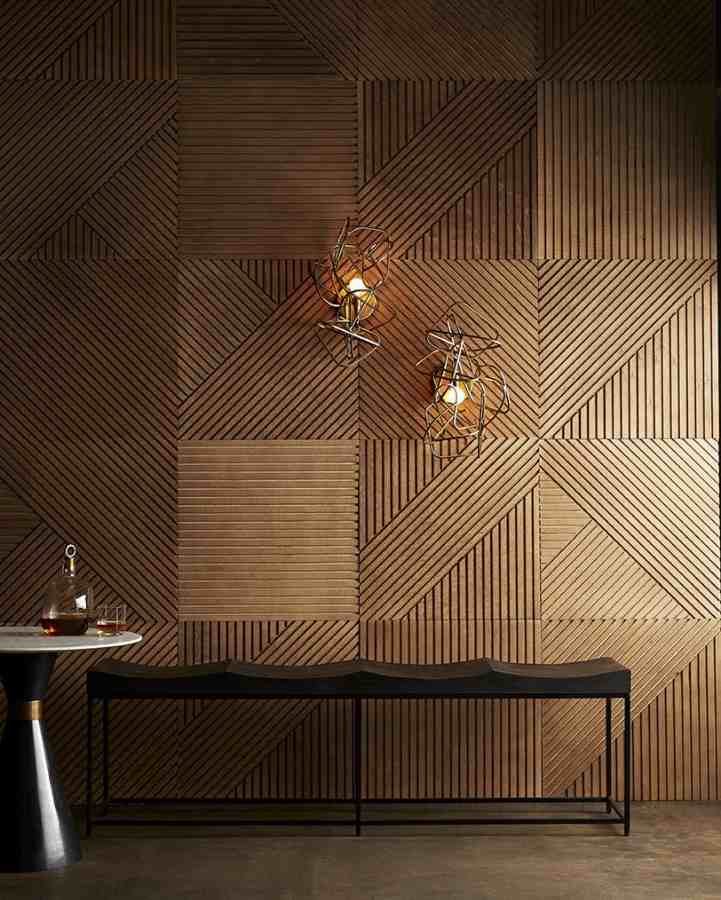 Luxury wall paneling are a typical element of the most exclusive environments. What are they? They are wall decorations that embellish and beautify walls, adding a special touch to interior design.
With the passage of time, wood paneling has evolved considerably, becoming pure and refined decorative elements. Today, the most modern solutions are able to give a strong and original character to any room in which they are installed.
What types of boiseries to choose for luxury furniture?
Those wishing to add luxury wall paneling to one or more rooms in the home have several alternatives to consider. Besides the classic wood paneling, which covers one or more walls of the room, it is worth considering those made of different or less bulky materials.
In addition to wood, the most commonly used materials for high-quality wall paneling are plaster and stucco and, in more modern proposals, synthetic materials. Once applied to the wall, the wooden decorations can be painted the same colour as the wall or in a different colour, creating an original decorative effect in each situation.
Whereas in the past, boiseries were placed in rooms both for their decorative and functional reasons – and in particular for their ability to improve the thermal insulation of rooms -, today those who choose luxury wall paneling do so exclusively for stylistic reasons.
Specifically, modern boiseries are lighter than in the past, both visually and in terms of the materials chosen. The more contemporary solutions take up less space than traditional ones and are made from a long list of innovative materials, including polypropylene and polystyrene.
If you only want to decorate one wall of the room, but do not want a classic boiserie, you could consider installing one or more decorative panels with a three-dimensional effect. Or you could opt for panels that create a frame around the furniture.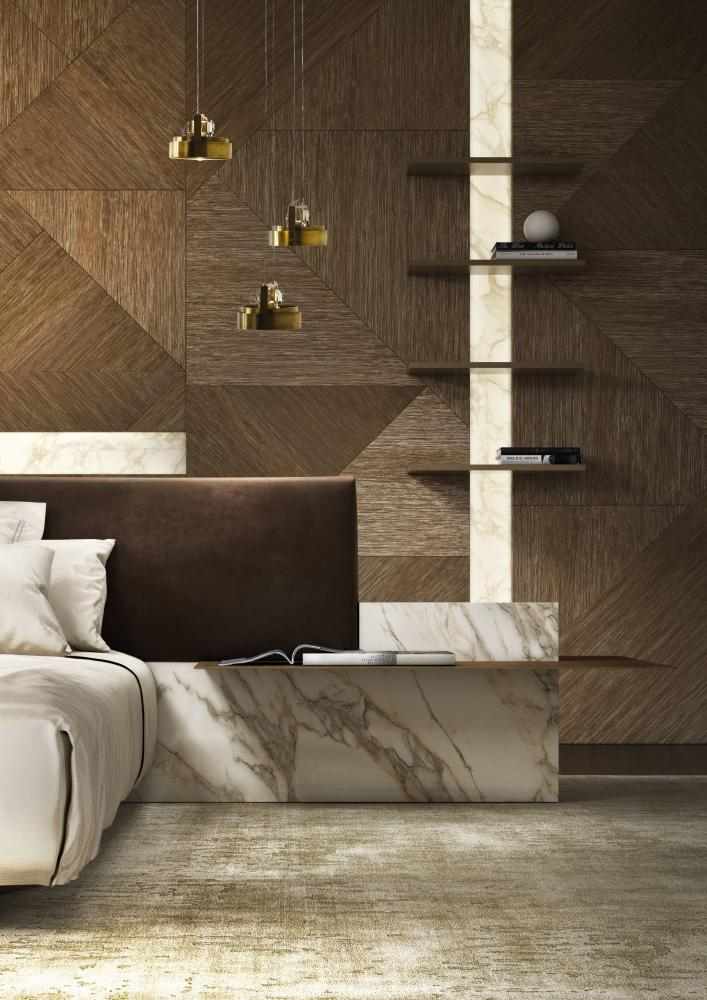 All the advantages of choosing luxury wainscoting
As we have already mentioned, in the past it was customary to add wooden panels to the walls of the room in order to improve its thermal insulation. Today, the presence of efficient heating systems and fixtures makes the use of wood paneling for this purpose unnecessary, but there are still many advantages offered by this decorative element.
In particular, the advantages offered by luxury wall paneling are different depending on the type of room in which they are inserted and on the type of panel chosen to be used. For example, large boiseries, which cover the entire height of the walls, are an excellent solution for protecting the walls of offices or shops, but can also be the ideal solution for masking any structural defects.
In general, the presence of wooden decorations makes the space more elegant and more comfortable. The effect is even more amplified when luxury wainscoting is chosen, made by experienced craftsmen and made from top quality materials.
In a luxury interior design project, boiseries can be used to decorate both walls and ceilings and to give a special touch to the room. In short: boiseries can become an independent decorative element or be used to enhance furniture and furnishings.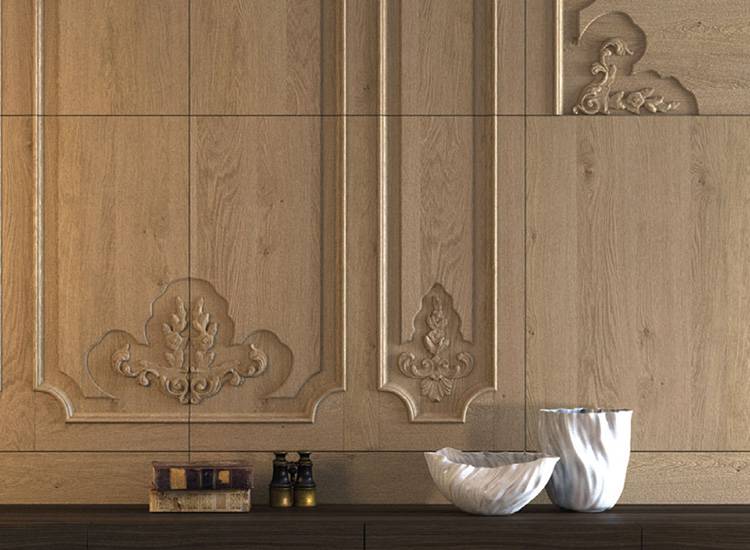 Some ideas for including luxury wall paneling in your interior design projects
If you want to include high-end boiseries in your home, the starting point is to define an interior design project that can highlight the advantages of this solution and identify the best materials and panels to enhance the space.
It is possible to exploit the decorative power of luxury wood panelling to make various rooms in one's home unique. Usually, this kind of decoration is used in the living area and, in particular, in the lounge. Low boiseries or wooden frames can also find a place in different rooms, such as corridors or even the bathroom.
More contemporary solutions using decorative walls with a 3D effect, on the other hand, are perfect solutions for the bathroom. A choice of this type speeds up the time it takes to create the room, because it does not require the laying of wall tiles or resin, and then because it allows you to choose the effect you prefer.
Any other ideas and tips? luxury wall paneling can complement the décor of a traditional style home by emphasising the sumptuousness of the furnishings, but it can also be used to give a refined touch to rooms furnished in a Nordic style. Combining the strict lines of Scandinavian-style furniture with wood panelling and mouldings softens the look of the furniture and makes the room immediately more welcoming and warm.
Need to furnish your home or a single room?
Choose a top-notch woodworking shop.

We have over 50 years of experience!
Contact Us
Il Piccolo, a second generation family-run joinery, opens its own showroom in Lugano. With over 50 years of experience, Il Piccolo brings with it a wealth of technical and design knowledge of the highest level, thanks to the numerous interiors designed and furnished all over the world. In particular, Il Piccolo has a wealth of experience in the design and production of several corner wardrobe models. Finally, Il Piccolo represents the world's most prestigious furniture brands.
Our company designs, manufactures and sells the best of made-in-Italy interior design, following the customer from the design to the realisation, delivery and installation of the work, supplementing the process with a precise and professional assistance service. Looking for the ideal corner wardrobe for your room? CONTACT US!