Il Piccolo Blog
Essential, clean, modern: why choose a minimal kitchen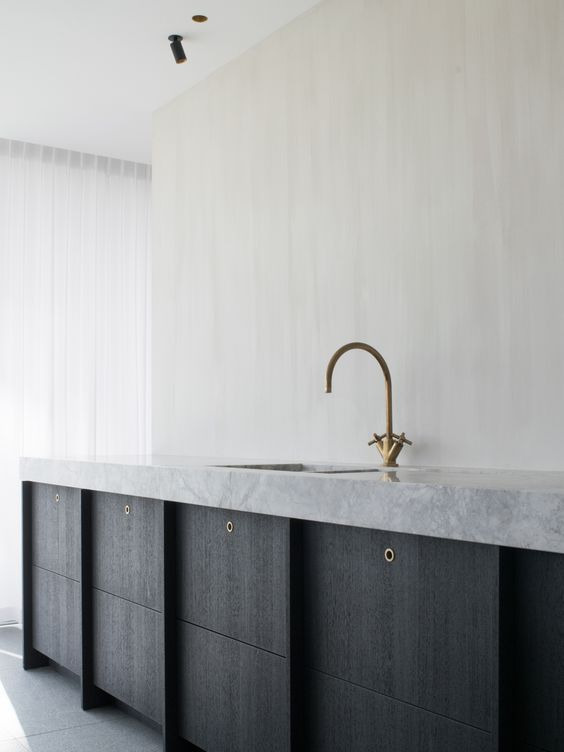 Minimal is a way of understanding space
Elegant, compact, modern, with clean lines but at the same time very modern and functional. A minimal kitchen in the collective imagination might seem the perfect solution for small spaces, because it takes up little space. In reality this is a rather reductive conception of a way of understanding the kitchen, and in a broader sense the home. Minimal is not a way of saving space but of occupying what you have available in an intelligent, strategic, modern and well thought-out way. Therefore, nothing is left to chance when choosing this type of furniture which is quite functional and if well thought out gives an airy effect to the room!
Less is more, but furnishing minimal is not easy
If the philosophy of minimalism is indeed, in life as in furnishing, less is more, this does not mean that it is easier to pursue it than others. On the contrary! When you have to opt for a few pieces of furniture and simple lines, you have to make a choice of what is really essential. The aim of a minimal kitchen is to have something extremely modern, technological and functional, often with the use of islands, but also not to have scattered objects, pots and utensils around, so everything depends on a clever organisation of space: if you want a home furnished in this style, it is useful to contact a designer, who will know how to create the customised minimal kitchen and home.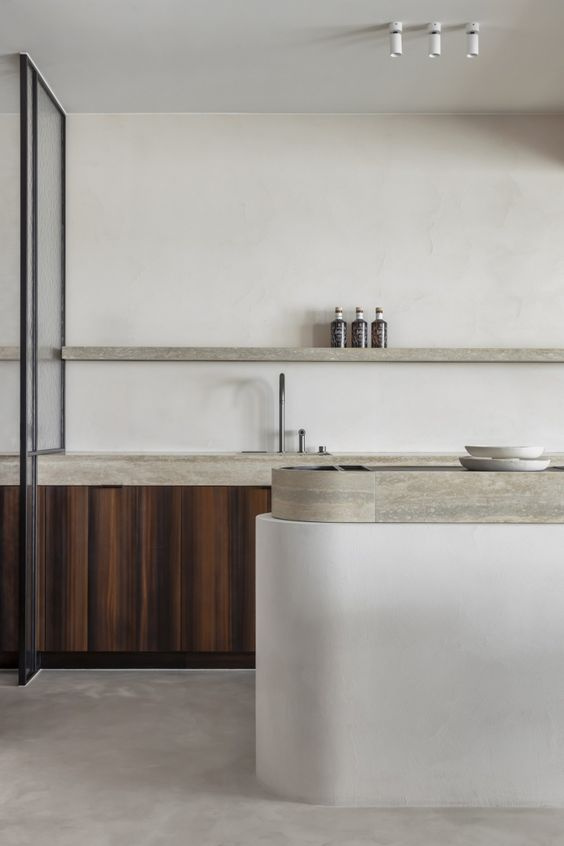 Minimal kitchen: discreet and essential
In any case, there are guidelines to follow when designing a minimal kitchen. The main one has already been listed: less is more, in every area, from materials to colours to lines. The effect must be extremely clean, there must be nothing too much. Furniture shapes are geometric, linear, clear-cut, discreet. No excess element is put in, but rather where it can be eliminated.
For example, a minimal kitchen is distinguished by having cabinets, wall units and miscellaneous furniture without handles. An important decorative element in classic kitchens, in minimalist and modern kitchens they are usually too much. They would only interrupt the square lines chosen for the furniture, breaking the continuity and linearity. Moreover, they are not even indispensable because the doors can be opened using modern systems such as push/pull or with concealed hooks.
Pay particular attention to electrical appliances
Appliances, all of which must be of the latest generation, must be integrated into the chosen furniture so that the owners make as little effort as possible when it comes to cooking and cleaning. The green light is therefore particularly given to induction hobs, the latest technological advancement for preparing tasty dishes without too much effort, and to concealed hobs that keep odours at bay, because the minimal kitchen often fits into an open-plan context where one not only cooks but also lives.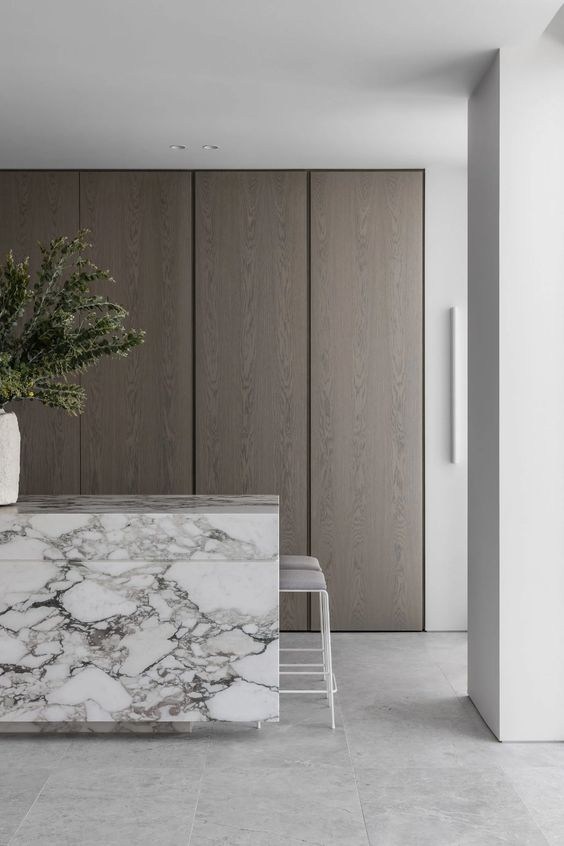 The materials and colours of a minimal kitchen
Less is more is also reflected in colours and materials. Surfaces are smooth, shiny, clean, bright, capable of enhancing both natural and artificial light. Every element must be bright and shining. The perfect materials are therefore modern ones such as steel or Fenix, but also metal, crystal and glass as well as the ever-present wood. They can also be fused together and combined in refined solutions that enhance the simplicity and essentiality of the forms.
In terms of colours, too, this type of kitchen is absolutely minimalist. That is, it is correct to choose a few colours: usually a modern kitchen uses one or two colours, depending on the owner's taste. White, which is never a wrong choice, or black, which is refined and distinctive, as well as greys and even red, as well as natural wood, are very popular. If two colours are preferred, black and white is excellent and modern.
Need to furnish your home or a single room?
Choose a top-notch woodworking shop.

We have over 50 years of experience!
Contact Us
Il Piccolo, a second generation family-run joinery, opens its own showroom in Lugano. With over 50 years of experience, Il Piccolo brings with it a wealth of technical and design knowledge of the highest level, thanks to the numerous interiors designed and furnished all over the world. In particular, Il Piccolo has a wealth of experience in the design and production of several corner wardrobe models. Finally, Il Piccolo represents the world's most prestigious furniture brands.
Our company designs, manufactures and sells the best of made-in-Italy interior design, following the customer from the design to the realisation, delivery and installation of the work, supplementing the process with a precise and professional assistance service. Looking for the ideal corner wardrobe for your room? CONTACT