Il Piccolo Blog
A minimalist dining table is the real star of the dining space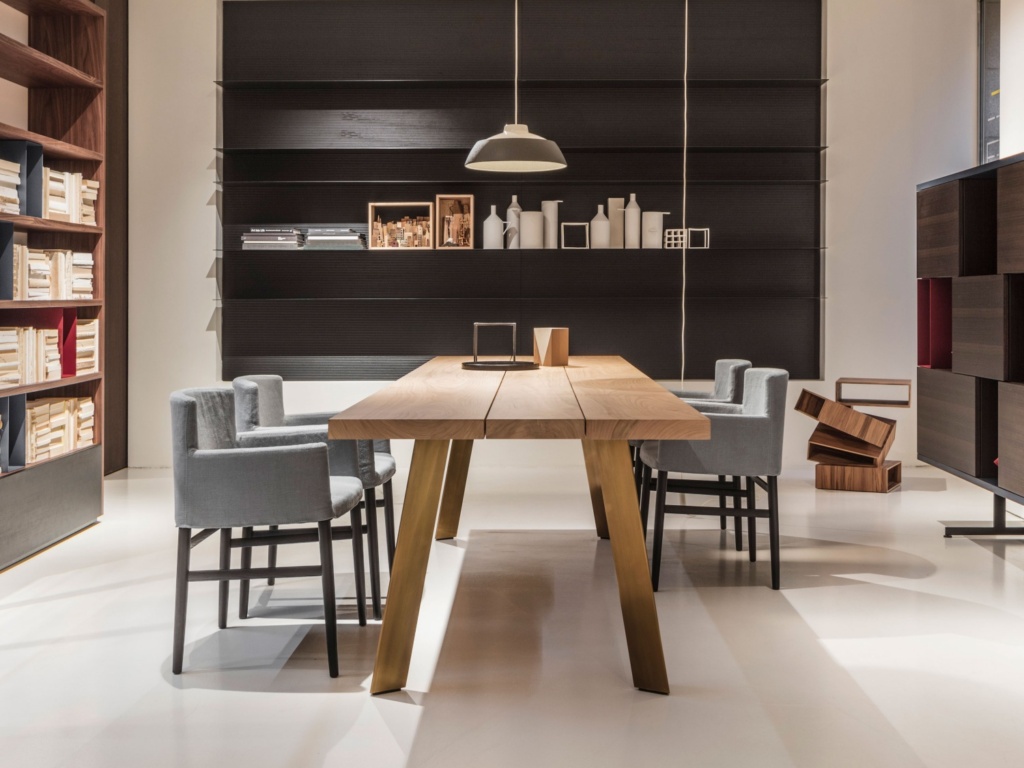 Minimalist dining table: functional and with many variations
A minimalist dining table is certainly the absolute star of a kitchen that wants to be furnished in minimalist style. Whereas kitchens used to be imposing, with huge, heavy wooden tables that could accommodate large families, modern flats have now forced a change. In homes furnished in a modern style, the kitchen , and consequently the dining table, must also be minimalist.
The concept of functionality and versatility that the entire furnishing sector has taken on, just think of the various space-saving solutions or kitchens that are no longer used only for cooking , also extends to the eating area. To create a minimalist eating area, you need to pay attention to how you combine elements.
If the eating area is minimal, the dining table is the central element.
The central element, capable of giving character to everything and around which to build the rest, is the dining table. If the choice is a minimalist style, the table must be minimal. This type of style leaves many possibilities as far as shape is concerned. For small spaces a round dining table is advisable, while for larger rooms you can opt for a rectangular table, perhaps even extendable, to accommodate more friends or relatives.
To be original, it is better not to aim for dining tables with too classic shapes. In fact, important bases, innovative lines and chrome shades go very well with the minimalist style. But those who think that wood, for example, is out are wrong. A wooden dining table that winks at the contemporary style will do. Glass is also a material that goes well with a minimalist area, with essential and decisive shapes. The minimalist style may seem cold, which is why it is important to calibrate the choices well.
The chairs must go with the minimalist dining table without obscuring it.
The chairs are elements that must be chosen after the table, as a complement to it. In the case of a round dining table, the chairs, which are also minimal, should for example have slightly curved lines. If instead something more square is preferred, the chairs must also be coherent, with geometric structures, straight backrests that are also padded for comfort. It is obviously important to ensure that they do not dominate the dining table, which must be the central element.
Colours? Soft colours are better for modern minimalism
When it comes to colours, the choice is potentially endless. Nothing prevents you from going for bright colours and daring combinations, but a truly minimal and modern home is characterised by fairly neutral colours. Excessive colours risk weighing down the environment. Contrasts, black and white, shades of grey, well combined, give an extra touch.
Not just the dining table: for a minimalist eating area, accessories also play an important role.
A minimal dining room with a minimal eating area does not mean careless, quite the opposite: the elements must be chosen with great care. Consistency and simplicity must reign and become refinement. A centrepiece should enhance the minimal dining table, perhaps creating a contrast of colours but not materials. The crockery itself must have a simple shape, to blend well with the rest, without disdaining some particular insert to give a touch of elegance.
As far as lighting is concerned, it is also advisable to choose something very functional and minimalist. Ceiling pendants are design elements that can be combined with a minimalist dining table, enhancing its centrality with the right light. Curtains should not be heavy, as a minimal dining area is by definition airy. The art on the walls should all be oriented to highlight the minimal dining table, either by contrast or by reference: obviously, it is better to go for a modern style, perhaps pop art.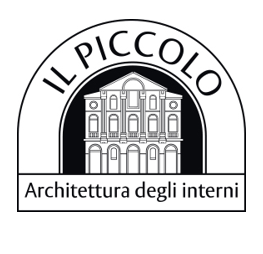 Il Piccolo is a company specialising in interior architecture. In the sector we are today a recognized brand, which has been able to become the spokesman of the made in Italy all over the world.
For over 50 years, we have been serving the most demanding customers and the most innovative designers. Born as upholsterers, over time we have become interior designers, having the privilege and the ability to work with the most famous names in the fashion industry and with architects representing the most prestigious names in international interior design.