Il Piccolo Blog
Modern bedroom: how to choose a modern style bedroom according to your furnishing needs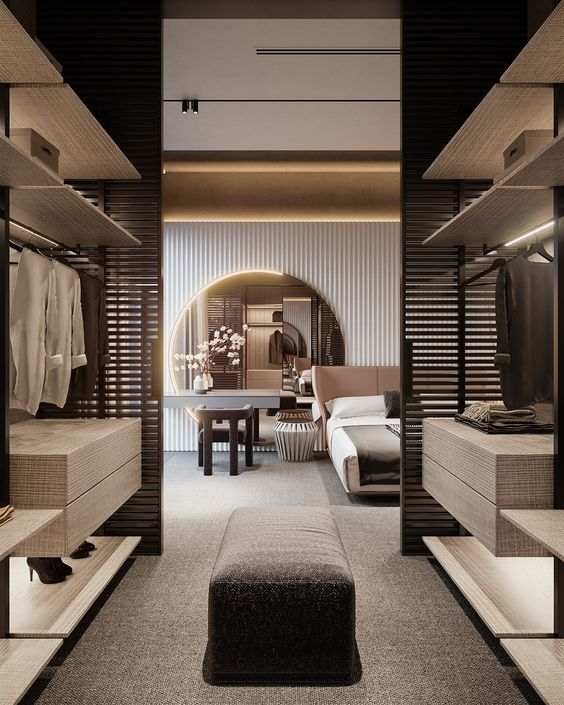 In today's article, we are going to talk about the modern bedroom, one of the most sought-after furnishing solutions by the part of the clientele that is sensitive to new developments in the field of interior design.
Specifically, we will define what we mean by a modern bedroom, in what details it differs from classic bedrooms and what are its particularities. In addition, we will give you all the best advice on how to choose the bedroom model that suits your personal taste and contemporary furnishing trends.
Are you ready? Then here is our guide to the most modern bedroom trends . Enjoy your reading!
A modern bedroom?
Trust the best interior designers.
We've been designing and creating them since 1968.
>> CONTACT US! <<<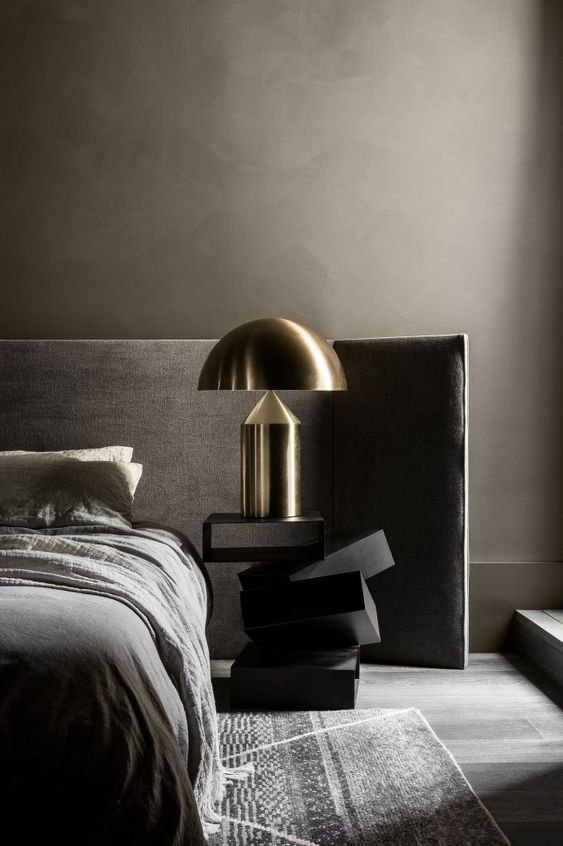 What is a modern bedroom
One possible definition is: a modern bedroom is a space that combines comfort, style and functionality. A room designed according to these guidelines offers the eye a combination of neutral colours and modern furniture. The overall impression is also one of great functionality and practicality.
Let's look at this in more detail. The modern bedroom can also include bold design elements, such as brightly coloured curtains, designer lamps, modern paintings and a combination of high quality fabrics and carpets. In addition to this, we can say that the layout of the contemporary bedroom is often open – always in the name of great functionality – with spaces that delineate individual and clearly defined areas, i.e. zones designed for specific uses, such as working, studying, reading or simply relaxing.
So what does a modern bedroom look like? What does it look like? Modern bedrooms are characterised by minimalist design and clean lines. Generally speaking, the furniture may include a double bed with an upholstered headboard, a bedside table, a wardrobe and a chest of drawers. These are in fact the most basic pieces of furniture in this particular room of the sleeping area of the house.
The walls of the room are usually painted in neutral colours like white, grey or beige. It is not uncommon for the floors to be made of wood – there are modern parquet floors that are really beautiful to look at! – or covered with tiles in a variety of shapes, materials and colours. A modern bedroom is also equipped with a wide variety of accessories, such as curtains, pillows, textiles in general, lamps, bedside tables, decorative furniture, etc.
Looking for a modern bedroom?
Trust the best interior designers.
We have been doing this for over 50 years.
>> CONTACT US! <<<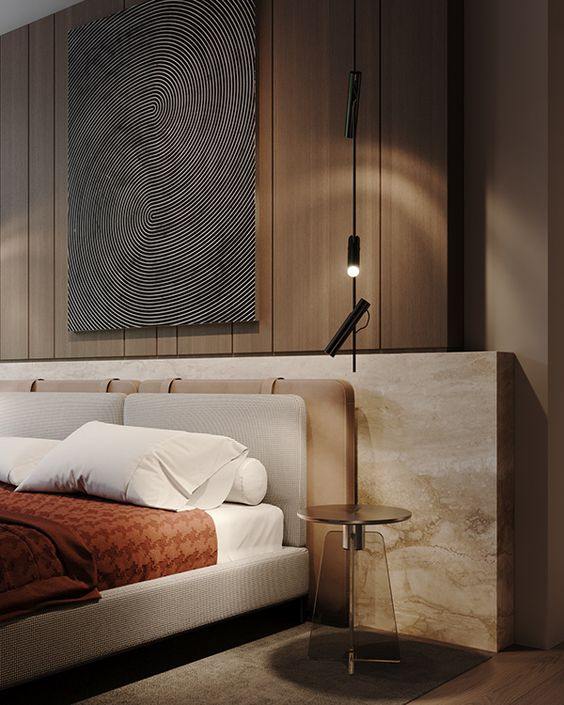 What furniture for bedrooms made in a modern style
All in all, the modern bedroom can accommodate a wide variety of furniture. In addition to the bed, of course, there is a wardrobe – or even a dressing room, if space permits – a desk, one or more chairs, a chest of drawers, an armchair, a mirror, a dressing or make-up area, a console, a TV cabinet and even a bookcase.
What are the most characteristic colours of modern bedroom furniture? As mentioned above, neutral tones such as grey, beige and white are preferable. What about materials? What can we say about them? Besides the timeless wood, the most common modern materials used for bedroom furniture are metal, glass and high-quality plastics. These are materials that, in the hands of craftsmen who know how to create unique pieces, give a touch of modernity, elegance and value to any piece of furniture.
When it comes to curtains and fabrics in general, modern rooms favour soft fabrics such as velvet, cotton and, in some cases, even silk.
To complete the look of a modern living room, one should not forget the necessary presence of design elements in the room, such as an unusually shaped lamp, a sculpture or one or more contemporary paintings.
From what we have said, the differences between a modern bedroom and a classic bedroom become clear. The former tend to have a cleaner, more minimal style, with simple lines and neutral colours. The bedroom is furnished with contemporary – and sometimes a little daring – furniture such as beds with metal or wood inlaid headboards, bedside tables with metal inserts, wardrobes with sliding doors, lamps with a modern or even futuristic look, designer rugs, etc.
A classic bedroom, on the other hand, tends to be more traditional in style and generally richer in detail. Furniture can be solid wood, with carved headboards. Bedside tables here have inlays, wardrobes have hinged doors and lamps are very traditional. The rugs can also be more traditional, with a preference for Persian objects, for example.
A modern room?
Trust the best interior designers.
We have been designing and creating them since 1968.
>> CONTACT US! <<<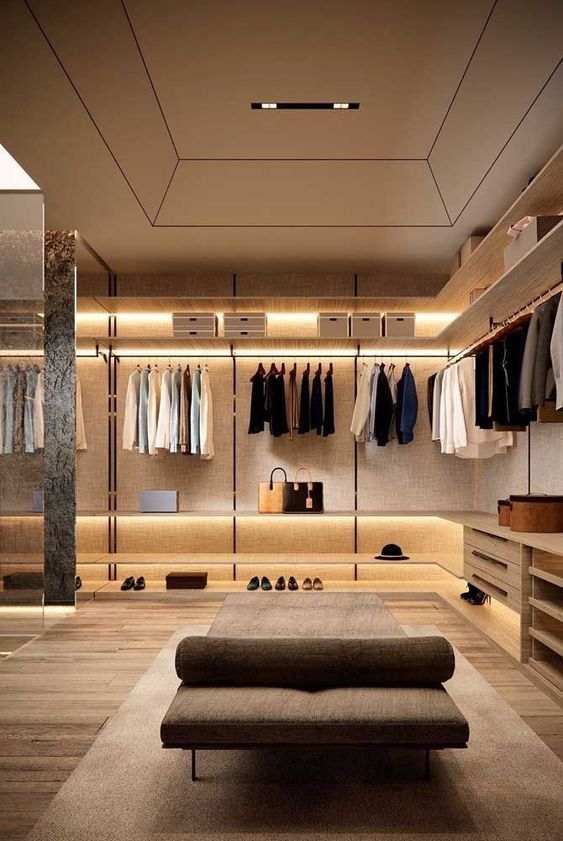 How to choose the right modern bedroom for you
Here are our top tips for choosing a bedroom furnished in a modern style:
Choose a style that suits your taste and personality. If you like neutral colours, choose a modern bedroom in soft, pastel tones. If you like bright colours, choose colours that contrast with each other. Modern is also bold, as we have already mentioned!
Choose furniture with a minimalist, no-frills design for your modern bedroom. Avoid oversized structures and opt for simple, linear furniture instead.
When it comes to lighting, you should also choose minimalist lamps.
Choose modern and trendy fabrics such as velvet, linen, cotton or synthetic fabrics.
If you want a completely modern bedroom, choose a simple yet elegant bed design.
Choose contemporary accessories, with a focus on cushions, curtains and fine rugs.
Choose wallpaper that matches the style of your room.
Add a touch of colour to the room by placing modern paintings or prints on the wall.
A modern room?
Trust the best interior designers.
We've been seeing them for over 50 years.
>> CONTACT US! <<<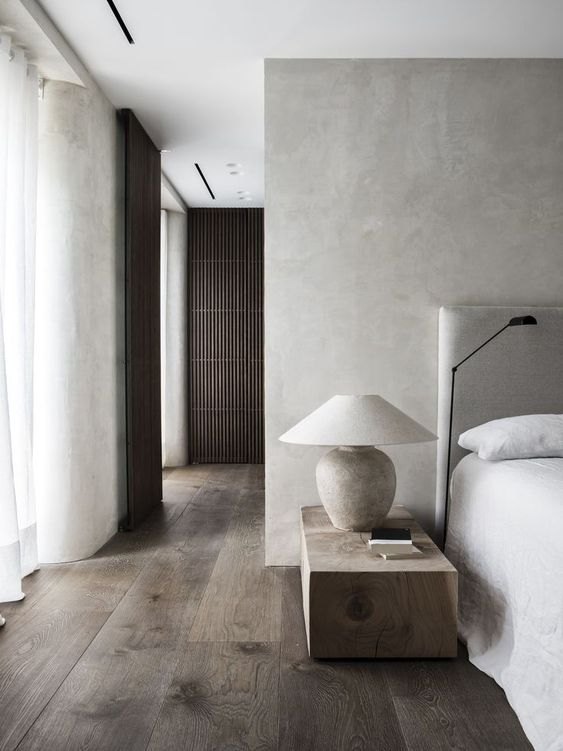 Designing a modern bedroom: some final tips…
Choosing a designer who specialises in the design, manufacture, sale, delivery and installation of modern style bedrooms depends on many factors. Firstly, it depends on your family, i.e. their lifestyle and, in particular, the design objectives that take precedence over the living needs of each of you.
On the other hand, it is quite different to choose the furnishings for the master bedroom than for the children's room and what will characterise the guest room. The decision criteria vary significantly from one living space to another.
That said, it is essential to think very carefully about the type of furniture you want to include in the modern single bedroom, so that you can find an experienced interior designer who can achieve exactly what you want.
One last tip before we close our guide. This is something that is often taken for granted, but is crucial if the project is to come to fruition in the way and within the timeframe you have chosen. When choosing a designer, always ensure that there is clear communication so that you can discuss your needs and objectives openly, so that you can be sure that you are understood down to the last detail.
Finally, check whether the designer can provide an effective after-sales service. We can tell you from first-hand experience that sometimes the design of a modern bedroom is just one aspect of a larger problem that does not end with the delivery of the furniture, but continues over time through customer support. After all, it is the interior designer's duty to quickly satisfy your after-sales needs as well.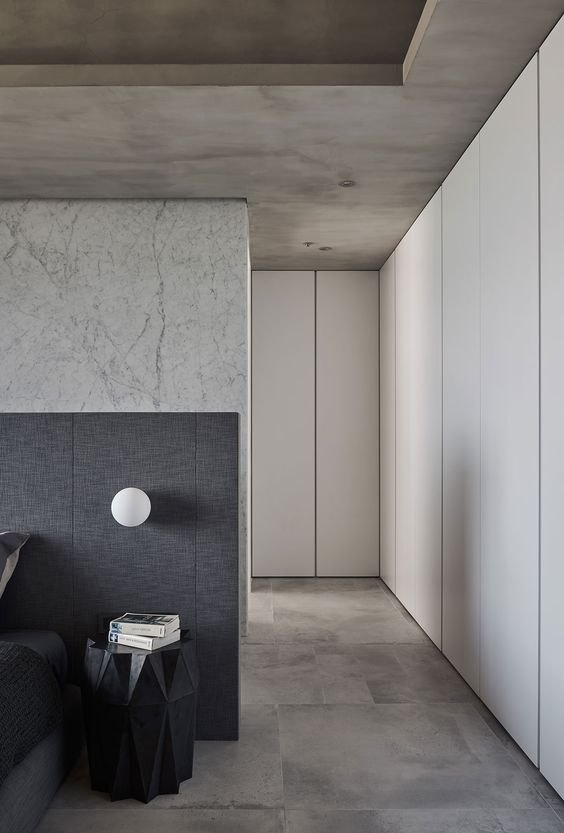 A modern room?
Trust the best interior designers.
We have been building them since 1968.
>> CONTACT US! <<<
"Italian interior design since 1968".
Il Piccolo is a luxury carpenter's workshop specialising in interior design and, more specifically, in the creation of high-quality rooms, including modern bedrooms. Our furniture is used in the world's finest flats, lofts and villas. We are a recognised brand, a spokesperson for Made in Italy throughout the world.
For over 50 years we have been serving the most demanding customers and the most innovative designers. We are reliable interpreters of the projects of architectural studios, which we support as consultants on the latest in industrial design and as scouts for unique furniture, from modern antiques to contemporary art.
If our client needs to choose a modern bedroom, he will have a personal and direct relationship with us: he will be sure to achieve his goals, meet the tightest deadlines and solve last minute problems. The project manager, who is always one of the owners, will also take care of the logistics.
Each phase follows a precise path and is documented. From floor plans to prototyping, the best choices are made from the start: materials, colours, wood finishes and polishes, stucco effects. So when you turn to us, you can be assured of excellent customer service, which will follow you through every stage of your room renovation project, including rooms designed in a contemporary style. CONTACT US