Il Piccolo Blog
Glass and aluminium and flush with the wall, these are the characteristics of modern interior doors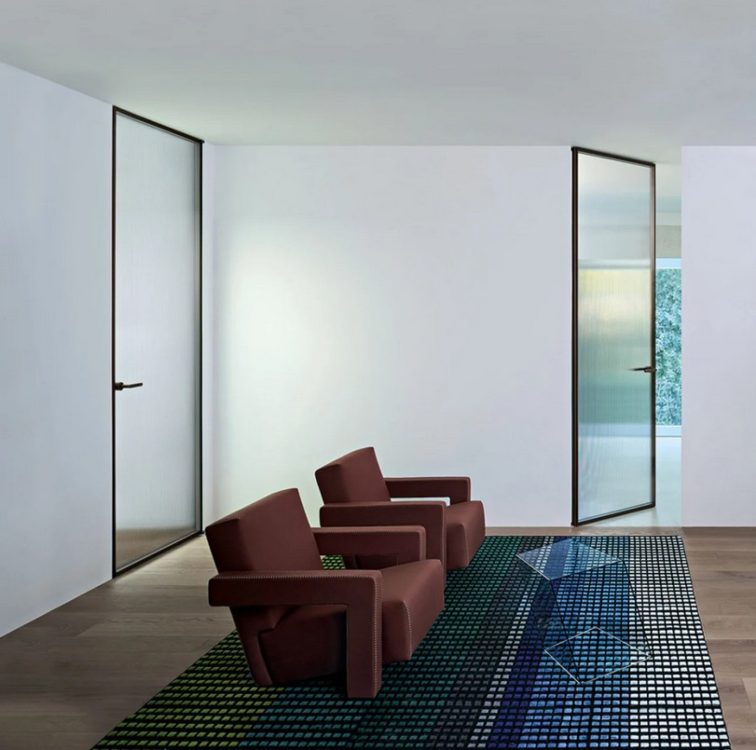 Open space? Yes but not everywhere
Modern flats often focus on a single open-plan space, especially with the kitchen and living room, to combine the act of cooking and sharing time with guests. When dealing with small sizes, think of studio apartments, this is often the only solution. Once upon a time, it was customary to separate one room from another with walls and doors, nowadays people like to opt for dividing furniture such as cupboards or bookcases, but there are situations where it is necessary to provide something fixed that can be closed, such as the bedroom or study. Even in contemporary environments, therefore, it is important to choose modern interior doors well: materials such as glass-aluminium and flush with the wall and minimalist designs are recommended.
Doors in fact cannot be eliminated if there are several people living in a house, to have some privacy in the bedrooms and bathroom or to be able to concentrate on working or studying in rooms or offices. It is different if one person lives alone, but houses without internal doors are hardly conceivable.
What materials and colours to choose for modern interior doors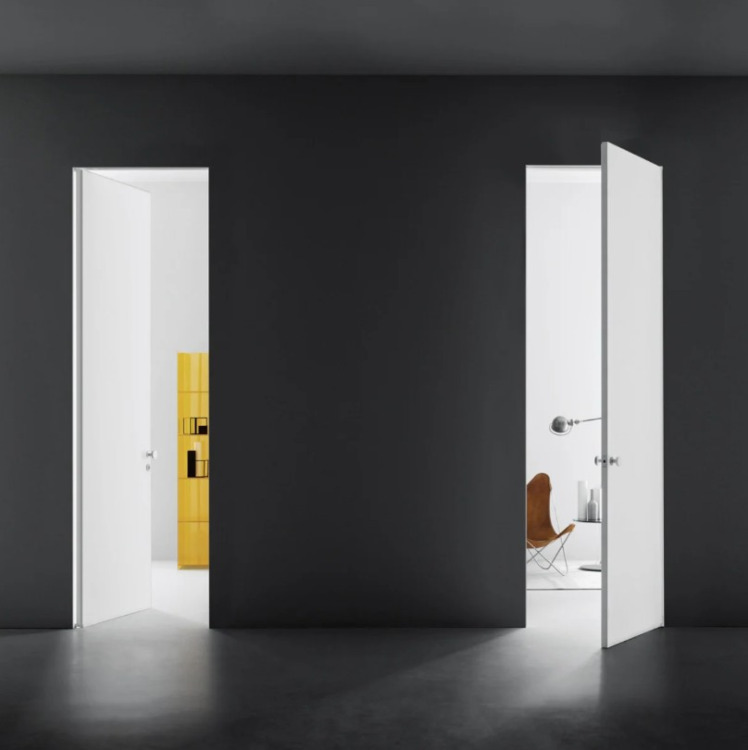 The modernity of a door, as is often the case with other furniture and accessories, is determined by the material, shape and above all the design you choose. For minimalist environments, very subtle solutions are suitable, with materials such as glass and aluminium often used in combination. Following the essential style, modern interior doors, which are perfectly flush with the wall, with no frame and no wire covers, are very popular for modern interior design. They therefore blend perfectly into the environment, bring a touch of minimalist elegance and once closed are almost invisible: if desired, they can be highlighted with special colours or finishes. The colours can be those of the walls or different ones for contrast. As for wardrobes, modern solutions are mainly without handles.
If once upon a time, however, they had, like many other fittings and furniture, a purely practical function and little attention was paid to the aesthetic aspect, you can now have modern interior doors that add an extra touch to the whole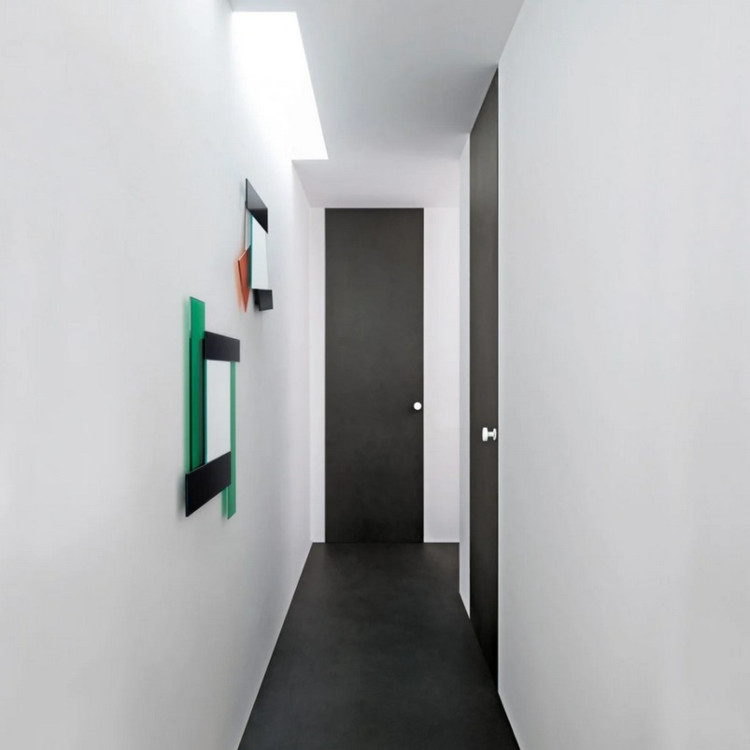 Hinged doors need space
Different solutions have been created over the years. Initially, only the classic hinged door was used, where the leaf (the moving part of the assembly, as in wardrobes) is fixed to the side of the compartment and opens inwards or outwards. Hinged doors are the ones that take up the most space, a detail that should not be underestimated when choosing, especially if you are not dealing with huge rooms. In fact, a space equal to the width of the door itself is needed. However, it is easy both to install and to open, and although it is classic, it is also suitable for modern rooms.
Folding or sliding, other solutions for modern interior doors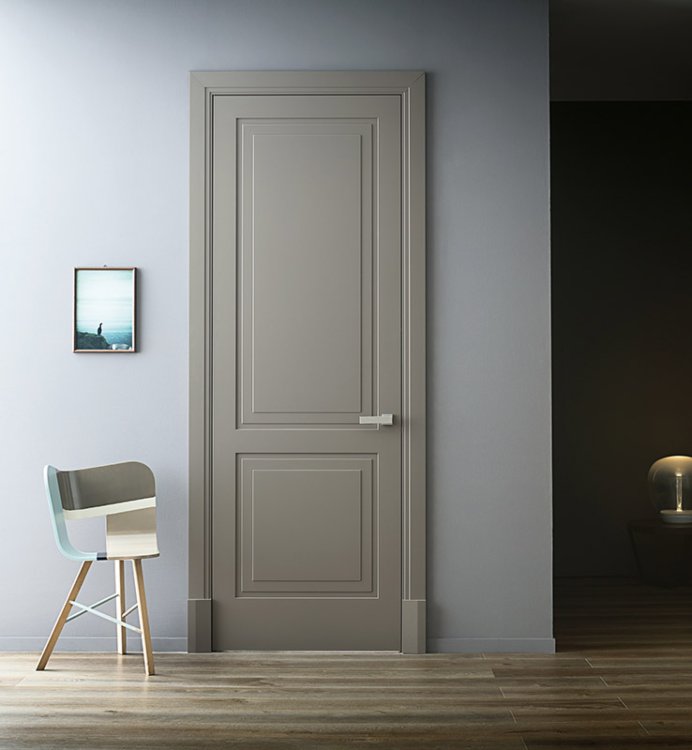 Folding doors have the leaf sectioned into movable portions that slide, overlap and pack up. It can be symmetrical or asymmetrical opening and requires an upper, visible or recessed sliding track. One advantage is that it has a footprint that is half that of a hinged door, making it ideal for small spaces.
Internal sliding doors can be inside the wall, where the leaf slides sideways and disappears into the thickness of a metal counterframe that is recessed into the wall, or outside the wall, with the leaf sliding parallel and external to the wall and overlapping it by means of guides applied to the wall or ceiling.
The first option is the one that requires the least space when opening, not even an extra centimetre! For modern rooms, all of the listed solutions can be used, although modern interior doors that take advantage of technology, perhaps closing automatically, certainly fit well with modern concepts.
Need to furnish your home or a single room?
Choose a top-notch woodworking shop.

We have over 50 years of experience!
Contact us!
Il Piccolo, a second generation family business, opens its showroom in Lugano. With over 50 years of experience, Il Piccolo brings with it a wealth of technical and design knowledge of the highest level, thanks to the many interiors designed and furnished around the world. In addition, Il Piccolo represents many of the best international luxury furniture brands. We design, manufacture and sell the best in design. Also with regard to La Cornue kitchens, we follow the customer from the design to the realisation of the project, integrating the whole process with a precise and professional service.CONTACT US