Il Piccolo Blog
Modern linear sofas, perfect for relaxing (even in many) in front of the TV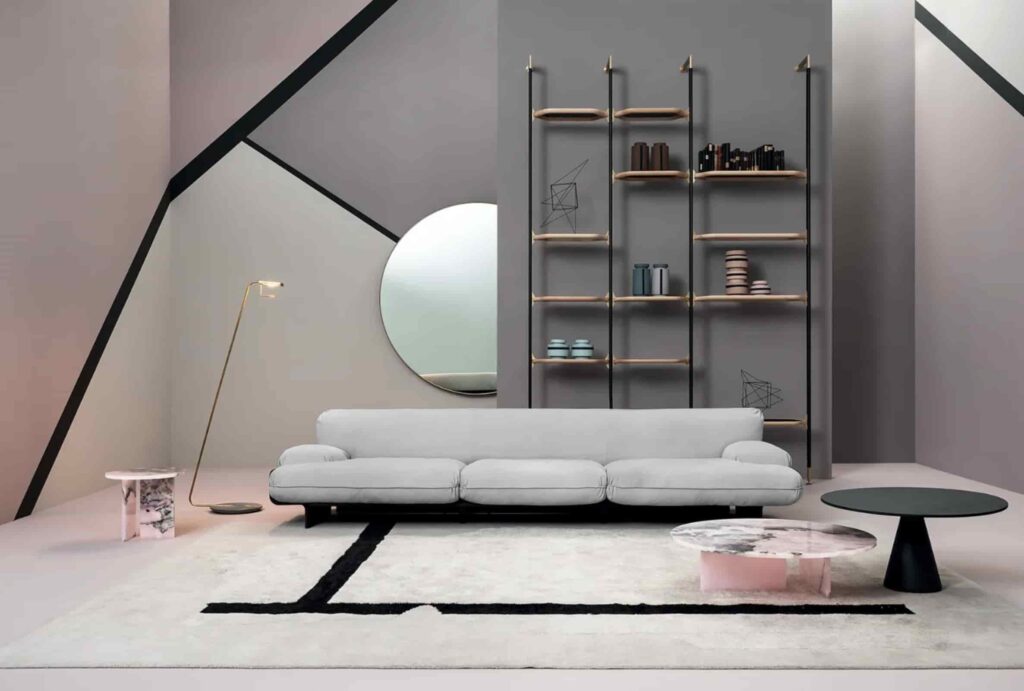 The living room is the room where you relax in the evening, after a long day or where you watch TV together, from a movie to a soccer game. It is therefore important to create an environment that can be relaxing but at the same time, especially if you love to host people, pleasant and elegant. Opting for modern linear sofas is just one of the endless possibilities for this very important room (which now often, with open spaces, has no real separations from the kitchen, perhaps open).
In what living room does a linear sofa, even a multi-seat sofa, fit well?
Linear sofas, as the term itself says, are straight in shape, without curves or angles. They can be a single-seater, or two or more, depending on how many people you want to accommodate.
Evidently, their length will increase depending on how many seats it will have, even reaching more than three and a half meters for a five-seater. As a result, they should be placed in a living room that has the right size. They are ideal for long, narrow rooms, where you might not be able to put multiple sofas or multiple armchairs. Beware of large living rooms, where placing a single sofa that is linear in shape and very long could give an impression of emptiness. At that point, if you do not want to put more sofas or armchairs, fill it with an important piece of living room furniture, with a bookcase or with furnishing accessories such as coffee tables.
Before choosing, think about the function of your sofas
Modern linear sofas allow more people to sit in front of the TV (which must be placed, but this is known, at a correct distance), and therefore are great for large families or groups of friends who prefer to watch programs all together, but less so for those who want to have a conversation. At that point, it's better to choose corner sofas or several armchairs. On the other hand, if you want multi-functionality, double-sided sofas are useful.
Modern linear sofas, so much choice!
If the desire is to opt for modern linear sofas, maybe a couple, one three-seater and one two-seater positioned at an angle to each other, the choice is very wide. In fact, you can range over different styles and as many different materials, to suit the room and needs.
For those who love to sink into the sofa, there are really soft solutions, where you can relax. The shape should be decided according to the decor of the living room, since the sofa is not a stand-alone but must be integrated into it.
For imposing rooms, sofas with a classic shape are perfect, maybe in leather. But if we talk about modern linear sofas, we often think of furniture that will go in modern living rooms, consisting of essential and not very rounded shapes, where some complements are also multifunctional. Therefore, it is advisable to choose a sofa that fits in well, maintaining the general lines of the living room.
Fabrics and colors: with modern linear sofas you can indulge yourself!
For your linear sofas, you can choose from a wide range of materials. Leather, for example, looks better in more elegant rooms. For a modern and youthful environment, fabrics such as cotton, silk or linen or even synthetic or natural fabrics are ideal. The solution of the upholstered sofa, on the other hand, is suitable for any type of living room and allows you to combine the needs of design and comfort.
As far as colors are concerned, when it comes to modern rooms you really have absolute freedom of choice. Soft shades such as pastel colors are suitable for classic and harmonious environments, while the modern living room allows you to place modern linear sofas with bright colors: nothing prevents you from daring with a blue, yellow, red or even green, with which to create contrasts that give essentiality and rhythm to the room. To accentuate the effect, cushions are welcome. But as always, be careful not to exaggerate!
Devi realizzare un progetto di Interior Design?
Devi arredare casa o un singolo ambiente?

Scegli una falegnameria di alto livello.
Contattaci
Il Piccolo, a second-generation family-run joinery, opens its own showroom in Lugano. With over 50 years of experience, Il Piccolo brings with it a wealth of technical and design knowledge of the highest level, thanks to the numerous interiors designed and furnished throughout the world. In addition, Il Piccolo represents the most prestigious brands of furniture worldwide. Il Piccolo designs, produces and sells the best of the interior design made in Italy, following the customer from the design to the realization, delivery and installation of the work, integrating the process with a precise and professional assistance service. CONTACT US!