Il Piccolo Blog
Modern luxury bedrooms, relaxation and refinement for unique rooms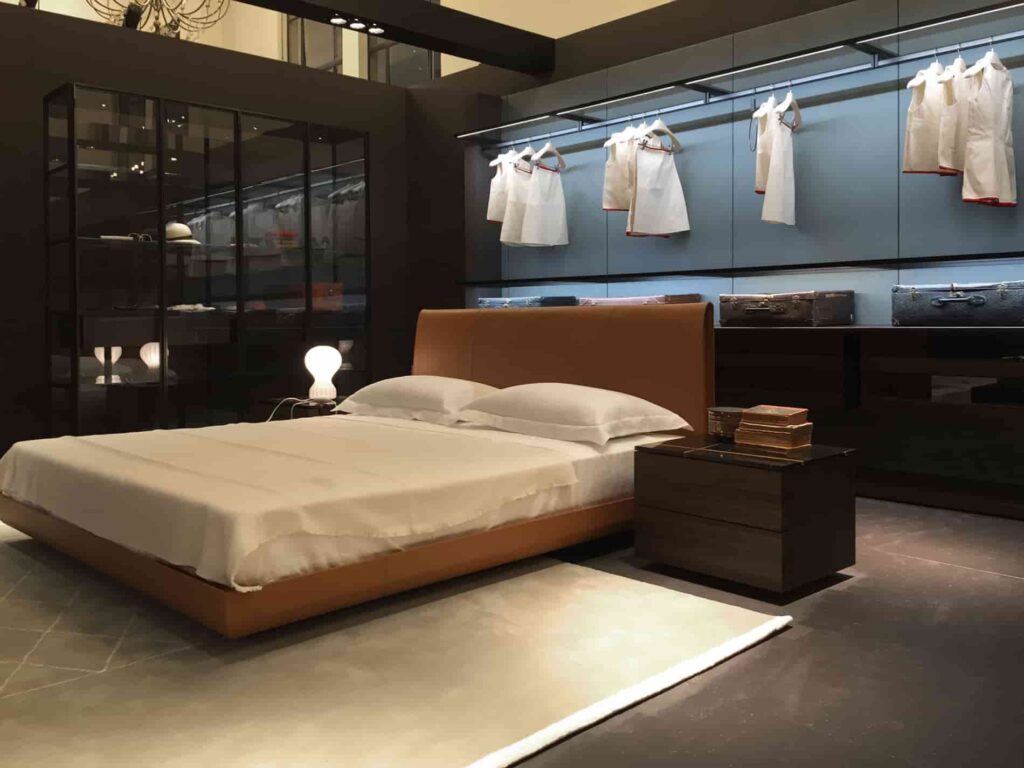 Rest and pamper your eyes, in the room where you can be yourself
The bedroom is the room where one can truly relax. If other rooms are also furnished to impress guests, here you can really be yourself, without the need for representation. But furnishing the rooms with care is also a must, to create an ambience tailored to every taste. Modern luxury bedrooms, which combine functionality and everything you need for rest and pleasant activities with elegant touches that are a pampering for the eyes, are popular.
So many choices for the bed in modern luxury bedrooms: from size to materials
In modern luxury bedrooms, one of the essential protagonists, and it could not be otherwise, is the bed. It has to be comfortable: whether it is a double or a single bed, for the room of a single person or a young teenager or child (but usually the most elegant rooms are those of adults, while for the very young, practicality is chosen). For those who want a lot of space, there are the king-size, where you can stretch out and relax without limits. If, on the other hand, you also want a small size, to which you can add an innate touch of sophistication, there are the French beds. Or for added charm, you can opt for a romantic four-poster bed: those who think it is luxurious but not suitable for modernity are wrong.
Beds in modern and luxurious bedrooms are carefully finished and the choice of materials is careful. One can choose classic wood, which is always in fashion and brings warmth, perhaps lacquered delicately or left natural to highlight the ribbing, iron, which speaks of modernity, or fabrics. Whichever option one chooses, one must pay attention to the fabrics. Trendy are beds with headboards, not large and imposing as in classicism, but with a design that echoes that of the room and integrated into the bed frame, also in fabric or leather, a material that is very popular for beds. Definitely modern and functional are beds with storage units.
A room needs space. With walk-in wardrobes, practicality combines with luxury
Those who have space and want to devote themselves completely to relaxation, in modern luxury bedrooms can also think about sofas, which fit in with the rest. But great care must also be taken with the other furniture.
Clothes also have to be stored in a room, so the wardrobe is central: if you like to show off your wardrobe, the walk-in wardrobes will become the real stars of the room. But any walk-in wardrobe, whether made of wood or metal, small or large, in any shape, will fit into the room at its best. And details and materials will make it refined, think glass or wood panelling.
When it comes to modern luxury bedrooms, clean and essential lines are preferred, without disdaining special objects and stylish touches that speak of the protagonist. The opulence of classicism is left aside, luxury is delineated in formal cleanliness, in the careful finishing of details.
Light also has its centrality. For a relaxed ambience, soft lighting is perfect. You can choose spots of light where you will read or work, for a multifunctional room.
In the room you will find a place for your favourite modern devices, from the TV for pleasant evenings in front of a movie to hi-tech stereos and sound systems to PCs.
For colours there really is a huge choice. For modern luxury bedrooms, a few, perhaps subdued colours that create a serene atmosphere are recommended. Strong contrasts are not conducive to relaxation and neutral, light shades are often preferred.
Devi realizzare un progetto di Interior Design?
Devi arredare casa o un singolo ambiente?

Scegli una falegnameria di alto livello.
Contattaci
Il Piccolo, a second-generation family-run joinery, opens its own showroom in Lugano. With over 50 years of experience, Il Piccolo brings with it a wealth of technical and design knowledge of the highest level, thanks to the numerous interiors designed and furnished throughout the world. In addition, Il Piccolo represents the most prestigious brands of furniture worldwide. Il Piccolo designs, produces and sells the best of the interior design made in Italy, following the customer from the design to the realization, delivery and installation of the work, integrating the process with a precise and professional assistance service. CONTACT US!