Il Piccolo Blog
Modern luxury kitchens combine refinement and functionality: cutting-edge and a feast for the eyes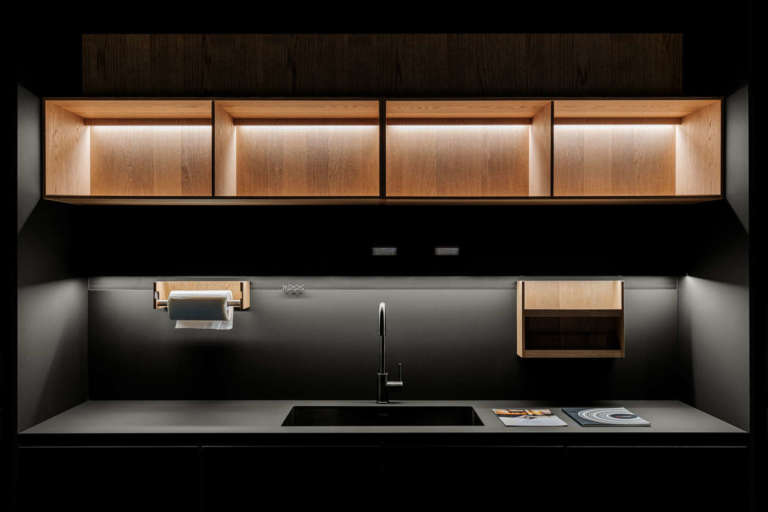 Luxury in modern kitchens is not only in appearance
With the desire to have an absolutely luxurious flat, a true pampering for the eyes, one takes the kitchen to yet another step, that of a room not only to spend time in but to show off and admire. This is demonstrated by modern luxury kitchens, the real trend for those who want to combine preciousness and modernity.
Who says, in fact, that the most elegant homes are only those that are old-fashioned, with crystal chandeliers and exquisite finishes? Luxury can also be found in the modern, where a well-kept exterior is combined with maximum performance. In fact, in modern luxury kitchens, the focus is not only on absolute elegance in materials and shapes, but also on appliances capable of the highest performance, bringing the kitchens of star chefs into one's home with so much technology and so little effort on the part of the host.
To store everything you need, it is best to provide drawers and, if possible, concealed spaces for kitchen utensils and pantry stocks. Functionality, in modern luxury kitchens, is about having everything at hand and not showing it off.
Appliances that are a must in modern luxury kitchens
Appliances are a different matter. They are a valuable element and leaving them in evidence is not a bad idea, if they are aesthetically integrated with the rest of the decor. Smart ovens, which can also be controlled remotely, as well as the latest generation of dishwashers, which can also be started with an app (preferably built-in, however), intelligent refrigerators, hoods capable of standing up on their own when cooking begins: cutting-edge technology that will allow for optimal results in the kitchen without having to work too hard. And in modern luxury kitchens this is an important prerogative.
If possible, inserting islands where you can spend time with your guests is ideal. If you are often looking for space-saving solutions, in luxury kitchens it would be better to be able to sit comfortably around the island, playing with high-design chairs and stools and with high-quality materials.
What materials for modern luxury kitchens?
And speaking of materials, the choice for modern luxury kitchens is wide, but must be done with care. Metal, especially stainless steel, if treated properly can combine extreme functionality, simplicity to cleanliness, durability, modernity and also beauty. A shiny effect is created, which is very luxurious. Wood is also always good, perfect in any type of kitchen, even classic luxury kitchens, as well as marble or laminated glass: inserting them you will never go wrong. For the kitchen worktops, choose a good-quality, good-looking resin, without disdaining hi-tech materials such as Corian, titanium, dekton, but quartz such as okite and ceramics and even Fenix.
Shelves and worktops must be carefully shaped, usually essential and geometric. They like the cascading ones (peninsulas or islands that then continue on the sides with the same materials, becoming wall units or shelves) and the ultra-slim solutions.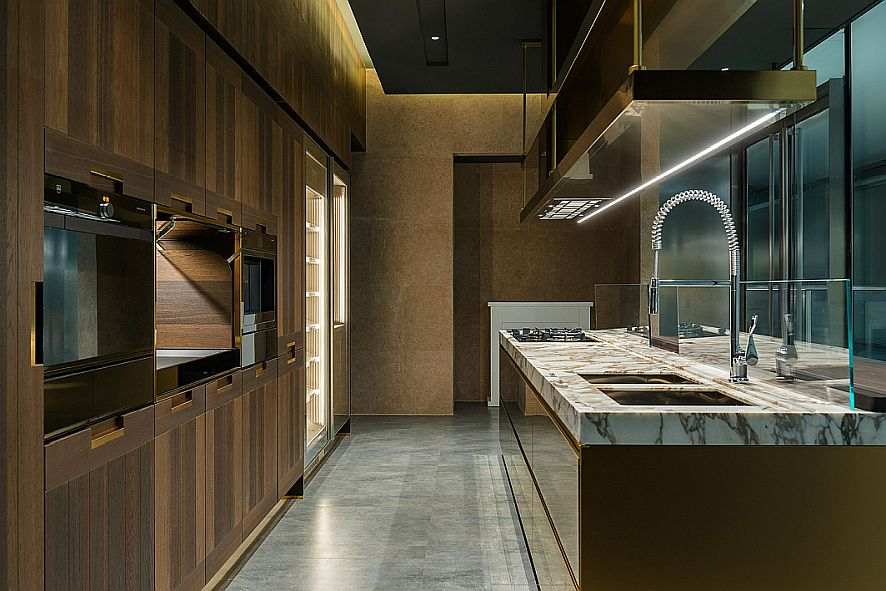 From cream to pastels, many trends also with colours
For colours, the trend is to stick to single-colour, two-tone or tone-on-tone. White, taupe or cream kitchens are always refined, although darker ones such as black, grey or special ones such as grey-blue or sage-green are gaining in popularity. Delicate pastels also never go out of fashion.
Well thought-out brightness is always necessary. For modern luxury kitchens, all details such as trim and handle-less furniture should be taken care of. The aesthetics of the sink are particularly important. If desired, precious materials can be included as a treat, and even the floor should not be left to chance: yes to special tiles and fine wood, with attention to colour harmony.
Need to furnish your home or a single room?
Choose a top-notch woodworking shop.

We have over 50 years of experience!
Contact Us
Il Piccolo, a second-generation family-run joinery, opens its own showroom in Lugano. With over 50 years of experience, Il Piccolo brings with it a wealth of technical and design knowledge of the highest level, thanks to the numerous interiors designed and furnished throughout the world. In addition, Il Piccolo represents the most prestigious brands of furniture worldwide. Il Piccolo designs, produces and sells the best of the interior design made in Italy, following the customer from the design to the realization, delivery and installation of the work, integrating the process with a precise and professional assistance service. CONTACT US!