Il Piccolo Blog
With modern open kitchens, food is prepared and lived together, without divisions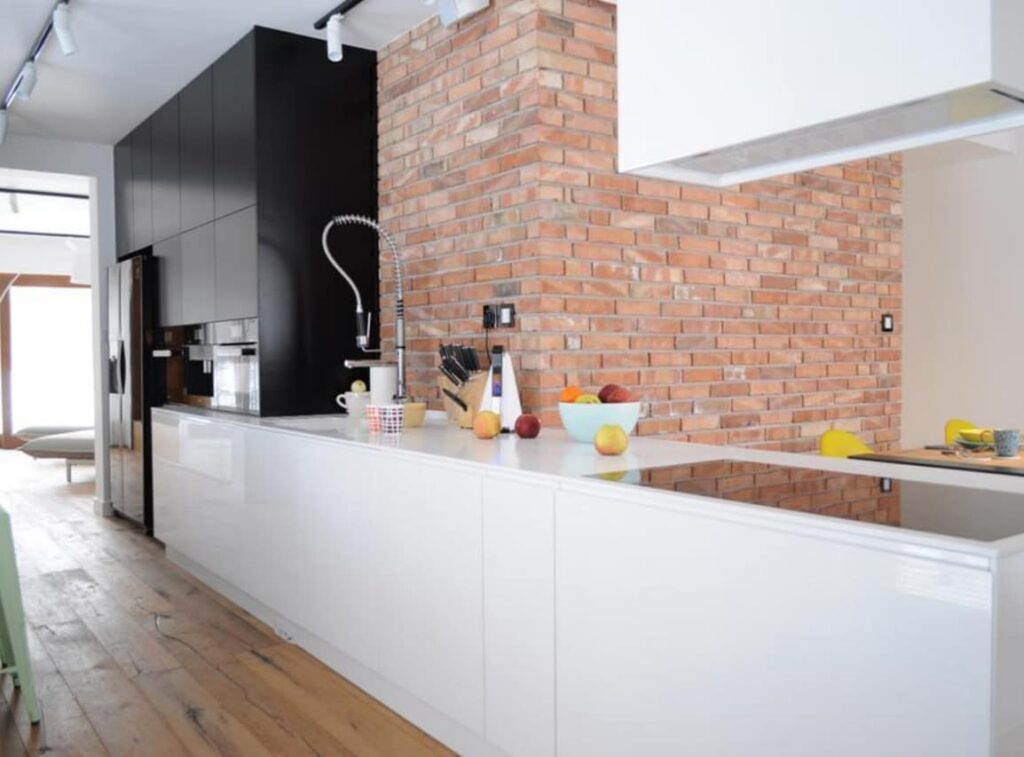 Modern open kitchens and a new concept of home living
Modern open kitchens fit in well with a recent concept of living in the home, where there is no longer a real division between rooms and everything is lived in and convivial. It brings with it a versatile idea of the apartment, particularly suitable for example for lofts furnished in a contemporary way. Apartments with modern open kitchens often have no real separation between the kitchen and the living room: you cook and then eat, all together, even with friends, in one room, possibly large.
Modern open kitchens, design counts. And for appliances…
Moreover, modern open kitchens are a very interesting solution for houses with not immense sizes, which therefore must think carefully about the distribution of space. As the term itself says, everything in modern open kitchens will be visible to guests and those who live in the apartment, so it is necessary to take special care of the details to create an environment that is not only functional but also beautiful.
Usually when you think of very modern apartments, you can not help but bring technology and innovation even in the appliances, to choose the latest generation and, why not, even home automation. But be careful, since with modern open kitchens do not allow divisions with the rest of the house, they must also be silent. Built-in solutions are certainly welcome.
Modern open kitchens are not for everyone
Modern open kitchens are very suitable for those who love to live in a very convivial kitchen and do not think of the preparation of meals as something separate from their consumption in the company of family and friends. On the contrary, they are not ideal for those who cannot imagine an evening on the couch with a (light, since modern extractor hoods do their job) smell of food and for those who never want to see hints of disorder.
How to choose modern open kitchens?
When creating plans for modern open kitchens, you have to start, as always in the world of furniture, from the style of the rest of the house. It is necessary that the furniture is in harmony with the furnishings of the other rooms, especially the living room, which in fact creates a single open space. Opting for similar colors and shades throughout the open space will lead to a feeling of balance, which will lead to a pleasant and harmonious living area. If desired, you can focus on contrasts. As always, it depends on the effect you want to achieve.
Island, curtain, sofa: for those who want a division between modern open kitchens and living room
Modern open kitchens must also be functional. The spaces must be designed to move easily.
A solution that in recent years is very popular and that goes well with modern open kitchens is the island, which is perfect for the idea of conviviality and optimizes space. If having a completely open reality does not like, you can opt for a very aesthetic and elegant choice such as a glass window that divides the modern open kitchen from the living room. Alternatively, as a division you can use a curtain (the fabrics must be in agreement with the others, from those of the curtains to those of the sofas) or the sofa itself.
Linear, open or even angular, the thousands of possibilities for modern open kitchens
In terms of composition, modern open kitchens can be adapted to needs and space. There are linear kitchens, where all utensils are stored in drawers designed ad hoc, or open ones, whose strong point are the shelves where you can put pots and pans. At this point, everything is really in view, a choice that has its reason at the design level. For further space saving and to adapt to the shape of the house, do not exclude the modern kitchens at an angle.
The materials for modern open kitchens? As always, a wide choice, from laminates to steel up to wood.
Devi realizzare un progetto di Interior Design?
Devi arredare casa o un singolo ambiente?

Scegli una falegnameria di alto livello.
Contattaci
Il Piccolo, a second-generation family-run joinery, opens its own showroom in Lugano. With over 50 years of experience, Il Piccolo brings with it a wealth of technical and design knowledge of the highest level, thanks to the numerous interiors designed and furnished throughout the world. In addition, Il Piccolo represents the most prestigious brands of furniture worldwide. Il Piccolo designs, produces and sells the best of the interior design made in Italy, following the customer from the design to the realization, delivery and installation of the work, integrating the process with a precise and professional assistance service. CONTACT US!