Il Piccolo Blog
Modern panelling, from tradition towards innovation for a unique style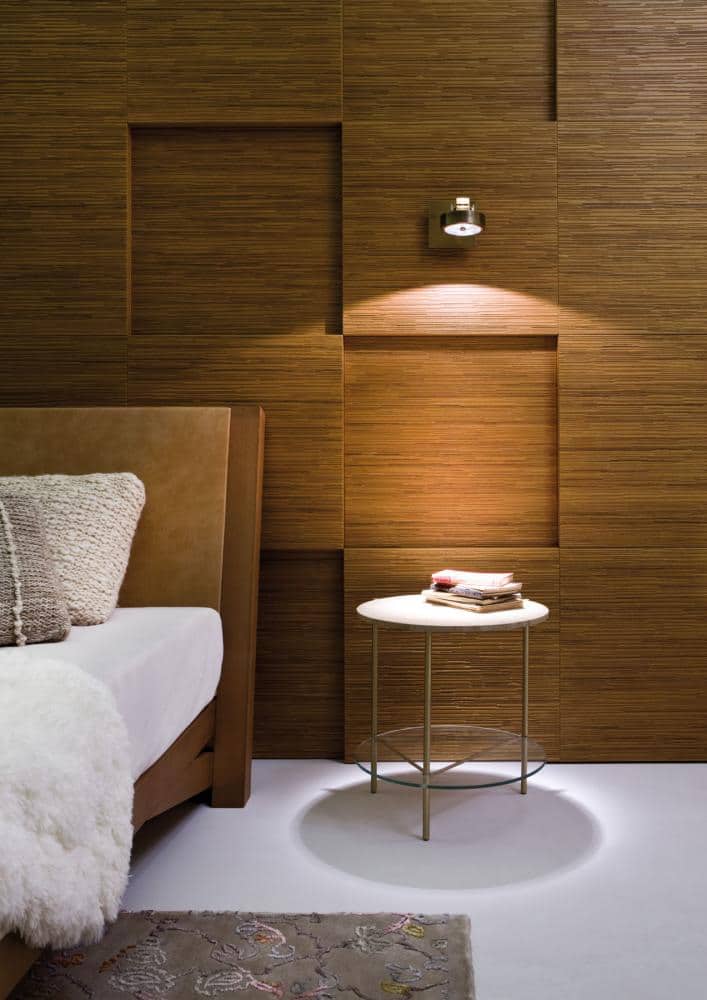 If you need or want to cover the walls of your home, you can opt for modern paneling which, unlike classic paneling , focuses on innovation rather than tradition. These decorations cover doors, ceilings and walls with wooden panels or frames made of plaster, stucco and other materials. While classic wood panelling remains faithful to the wood, modern wood panelling allows you to use your imagination to customise the room according to your taste and needs. They are usually placed in the bedroom or in the children's room, where they also have the function of making the room warmer, but they can be placed in any other room in the house.
A unique and personalised style
Modern wainscoting winks at the contemporary and welcomes some particularly avant-garde variations. If you want to give your home a unique style, one that fits in well with the furniture you already have and with your own personality, you will find that modern wainscoting is not only useful and functional, but also gives the room an atmosphere of refinement and originality. Never banal or simple, the style of such paneling is more than anything else something unrepeatable. It is possible, for example, to choose modern and squared frames or dense ones, without ever forgetting to create a harmonious environment with the rest of the furnishing elements. Modern panelling lends itself well to this, being an integrated part of a delicate harmony in the room.
The advantages of modern panelling
We have already mentioned one of the main advantages of wainscoting, namely warming the room, but it is also true that the concept of warmth can be not only real, but also abstract. Wood panelling gives any room an atmosphere of homeliness and warmth that makes people feel good. Optically, the effects of modern paneling are very interesting in interior design because it can give the impression that a room appears wider or narrower than it actually is. Continuous panels also hide any out-of-square walls, unevenness or other masonry defects, making the surface look compact and smooth. Another detail not to be forgotten is that this surface is completely customisable.
Although, as we have mentioned, boiserie is often used in bedrooms, in reality many people opt for this furnishing element in the living area. This choice stems from the need or desire to have focal points such as closed frames at certain points of prominence, on important walls or in transit areas.
The materials for today's boiseries
If classic panelling does not deviate from traditional wood, modern panelling gives the opportunity to experiment with many other materials. Some of these are: polypropylene, plaster, mdf or polyurethane, without forgetting that, even in the case of this type of paneling, you can opt for classic wood. If you want a chic, long-lasting effect, you can opt for lacquered marine plywood, which is highly resistant to moisture. In wet areas, polypropylene profiles are also a good choice, as they are waterproof and more shock resistant than, for example, plaster. Plaster is a good choice for those who want a sophisticated, modern style.
Types of modern paneling: high or low, or even 3D panels?
The most commonly used type of paneling is low paneling, which is excellent from an aesthetic point of view. It is enough to think that a paneling of only one metre in height is able to give thickness and relief to the entire environment in which it is located. High paneling is the right option for those who prefer elegance, but it is important to pay attention to the height of the room. High ceilings, for example, risk making the framed shapes appear too long. For those who really can't resist modernity, 3D panelling made of modern three-dimensional panels is a good idea.
Modern paneling gives any room a homely, warm atmosphere that makes people feel good. High paneling is the right option for those who prefer elegance, but it is important to pay attention to the height of the room.
Devi realizzare un progetto di Interior Design?
Devi arredare casa o un singolo ambiente?

Scegli una falegnameria di alto livello.
Contattaci
of experience, Il Piccolo brings with it a wealth of technical and design knowledge of the highest level, thanks to the numerous interiors designed and furnished throughout the world. In addition, Il Piccolo represents the most prestigious brands of furniture worldwide. Il Piccolo designs, produces and sells the best of the interior design made in Italy, following the customer from the design to the realization, delivery and installation of the work, integrating the process with a precise and professional assistance service. CONTACT US!