Il Piccolo Blog
Modern sofas, intelligent furniture for every environment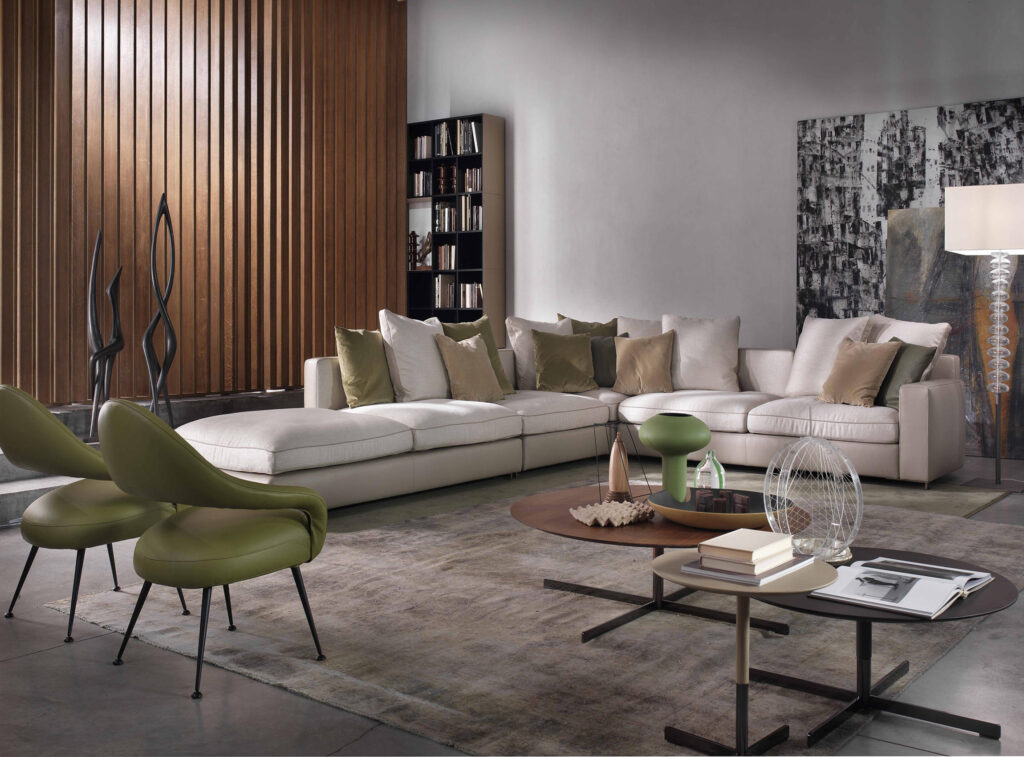 Modern sofas, design, comfort, style and elegance
Modern sofas not only offer comfort and wellbeing, perfect for returning home after a day's work, and for indulging in precious moments of relaxation, but are intelligent furniture because they can be placed anywhere. The modern sofa is no longer necessarily in the living room, but can also find a place in the office or in special environments. There are different models of modern sofas. They all wink at design, comfort, style and elegance, but each model has its own characteristics. The choice of model is generally based on subjective aspects such as the style of the house and personal taste.
So many models for modern sofas!
Modern sofas can be leather, modular, ultra-compact, corner, with reclining seat, with chaise longue and pull-out bed, with peninsula. It is important to think carefully about the preferred model and assess how it will look in a home that is already furnished. If, on the other hand, the room is not yet furnished, the modern sofa will be the piece of furniture around which everything else will revolve.
Modern sofas are generally space-saving and last for a long time. They are also easy to maintain, and it is always better to choose a modern sofa with removable cushions that can be machine washed. Modern sofas are perfect for contemporary interior design. A wide assortment of colours and fabrics makes it easy to have your own modern sofa.
The advantages
Compared to the classic sofas of the past, modern sofas offer a much higher level of comfort and well-being. Modern sofas allow you to settle in a whole range of positions; they are also made of high-quality materials, can also offer pull-out beds, and in any case you can relax on them whether sitting or lying down.
The design is usually minimal, very simple, and therefore easy to fit into any type of environment. Modern sofas are also very versatile thanks to their structures and frames, making it extremely easy to adapt them to the environment.
Modern sofas are available in various shapes, including L-shaped, linear or U-shaped sofas, which can accommodate a large number of people, such as an entire family or a group of friends. The elements and features can vary from one model to another, offering, for example, low or high backrests or more or less padded backrests. The fabrics resist wear and tear, whether they are made of synthetic or natural fibres, and can be machine washed.
How to choose a modern sofa
Given the wide choice offered by the various models, it is advisable to ask yourself a few questions before purchasing a modern sofa. How much is the modern sofa expected to be used? If, for example, such a modern sofa is going to be placed in a study or in an office that is rarely visited, it may have different characteristics from one that, instead, is expected to be used every day by the whole family or to welcome friends regularly.
It is also advisable to ask how many people are expected to use it in a day. Again, a single person working or studying in your office or a whole family, perhaps with children? The question of children should be taken into account because, with games and relaxation, they could affect the durability of the modern sofa.
Finally, it is useful to try to predict whether people will be staying in the house on a regular basis, thus revealing the need for a sofa bed. Many modern sofas offer options that include pull-out beds, both single and double. Those who use the living room mainly for convivial moments will look for a "conversation sofa"; it is also possible to opt for a modern sofa for the cinema living area, used as a real mini-cinema within the walls of the house.
Need to furnish your home or a single room?
Choose a top-notch woodworking shop.

We have over 50 years of experience!
Contact Us
Il Piccolo, second generation family-run carpentry shop, opens its showroom in Lugano. With over 50 years of experience, Il Piccolo brings with it a wealth of technical and design knowledge of the highest level, thanks to the many interiors designed and furnished all over the world. In addition, Il Piccolo represents the most prestigious brands of furniture worldwide. Il Piccolo designs, manufactures and sells the best of interior design made in Italy, following the customer from design to implementation, delivery and installation of the work, integrating the process with a precise and professional service. CONTACT US!