Il Piccolo Blog
Modern velvet sofas: from vintage to contemporary, an extra touch for your living room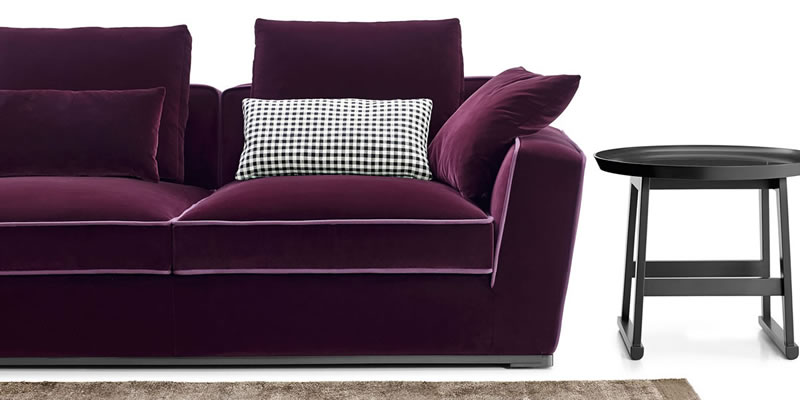 The sofa, the central element of the living room
If you are thinking of furnishing or renovating your living room, it is difficult to ignore the sofa. It is a fundamental element from an aesthetic, functional and even symbolic point of view. In fact, the sofa is the place where the family ideally spends its evenings watching TV, spending quality time together.
Do you want a sofa that is comfortable, one that is integrated with the furniture, one that is vintage, all in one? You need to have clear priorities when choosing. If you opt for a velvet sofa, you will never go wrong. It is a furnishing accessory that enhances and makes beautiful the environment in which it is located. Velvet offers unique possibilities in terms of colours and various shades. It gives a vintage feel but can also be made contemporary.
The return of the velvet sofa, in all its forms
The velvet sofa has come back into fashion in recent times, whether it is a retro sofa, with a return to the classic style and a touch of class and elegance, or a contemporary sofa with a vintage feel. Velvet was the fabric of aristocrats for many years and is now making a comeback in many areas, including furniture. It is the material that inspires wealth and reminds us of the past but also suggests the future.
The models that in the collective imagination are best suited to a fabric sofa are those with a classic shape, with buttons on the back and armrests, perhaps in the classic colours of crimson, purple, cobalt blue and emerald green. Or with a very wide range that allows you to decline any aesthetic taste. If you want something more modern, you might choose bright colours such as yellow, cobalt blue or magenta. However, soft pastel colours are also in vogue, a new way of looking at a sofa in a fabric such as velvet that comes from distant times. Nowadays you can do anything with furniture!
Investing in a fabric sofa will bring an extra touch to your living room. It is a piece of furniture that also looks good in other rooms, such as the bedroom, and fabric is also making a comeback in upholstery, so you could create a fascinating whole.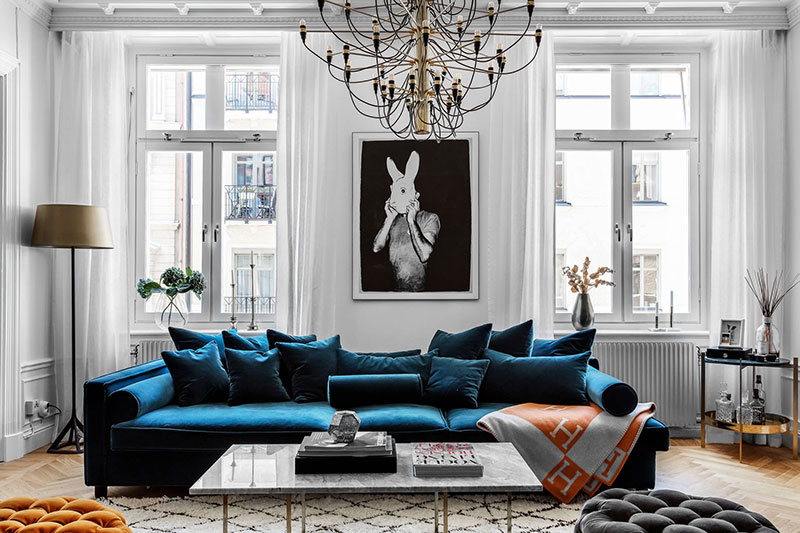 The pros and cons of a velvet sofa
If you choose a sofa made of fabric, you are certainly opting for a product that will last a long time, if used with care. Velvet is a material that is very soft to the touch and will therefore give a feeling of comfort to those who lie on the sofa. In winter it keeps you warm, accentuating the comfort and desire to spend whole evenings on it.
The possibility of making the velvet unlined means that it is also a practical material to manage. If it is not unlined, however, it requires a little attention and time. In case of stains, it is best to use appropriate dry cleaning products.
Being extremely warm could make it unsuitable for the summer season. A suggestion at that point could be to enrich the sofa with cushions or cover it with a cotton cloth.
Certainly if you opt to buy a fabric sofa, you will spend more money than if you choose other types of fabric, each with their own pros and cons. But what about the sense of refinement and elegance? Of course, the risk could be to make it heavier, so the advice of an expert interior decorator is useful for combinations, whether the choice falls on a vintage model or a contemporary one.
The majesty that velvet brings with it also makes it suitable to be used for a sofa bed, especially if thought of as imposing. An important investment but with a possible dual use.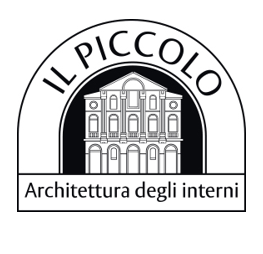 Il Piccolo is a company specialising in interior architecture. In the sector we are today a recognized brand, which has been able to become the spokesman of the made in Italy all over the world.
For over 50 years, we have been serving the most demanding customers and the most innovative designers. Born as upholsterers, over time we have become interior designers, having the privilege and the ability to work with the most famous names in the fashion industry and with architects representing the most prestigious names in international interior design.