Il Piccolo Blog
Modular bookcases, free your imagination to create your perfect piece of furniture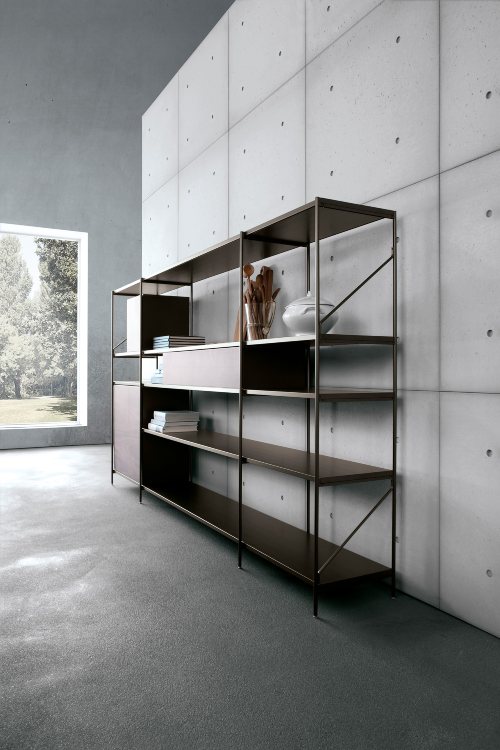 The bookcase is the furniture for every room
A piece of furniture where one can place one's books in an orderly manner for easy retrieval and to create a pleasing visual effect is a must in many rooms of the home, from the living room to offices and even bedrooms. Versatile and able to adapt to any type of space and taste, modular bookcases are definitely a solution that allows you to create the perfect design for all contexts.
What is a modular bookcase
These are bookcases that are composed of several modules placed next to each other to create a single piece of furniture. The advantage is certainly that of being able to choose how many modules to use, with either vertical development, even going up to the ceiling, or horizontal development. It is easy to understand how modular bookcases are able to be the ideal piece of furniture for all rooms. If desired, you can also create similar bookcases with different dimensions for different rooms in the house: in the living room and bedroom, for example.
Modularity is one of the simplest and most successful methods of adapting various pieces of furniture, from wardrobes onwards, to different contexts and spaces. In terms of degree of customisation, it is only one step below made-to-measure solutions, which are recommended in the case of rooms with very special heights and dimensions such as attics. But with modular bookcases you can really let your imagination run wild.
Modular bookcases can be modified over time
One of the great advantages, moreover, is that of creating a bookcase that can be modified over time. You can always decide at a later date to add modules because you realise that you have more and more books or that you want to arrange them differently. By the way, nowadays a bookshelf is not only functional but also a design complement and it is used to store objects other than books, such as vases, photographs or works of art.
As always, bookcases should be chosen on the basis of the style of one's home: they are particularly well suited to modern contexts, where functional and minimalist furniture is sought after. You can let your imagination run wild, designing them to suit your taste. Who said that the number of modules at the bottom must be the same as those at the top, just to mention one particular choice that can be made? Innovative and original shapes can be created.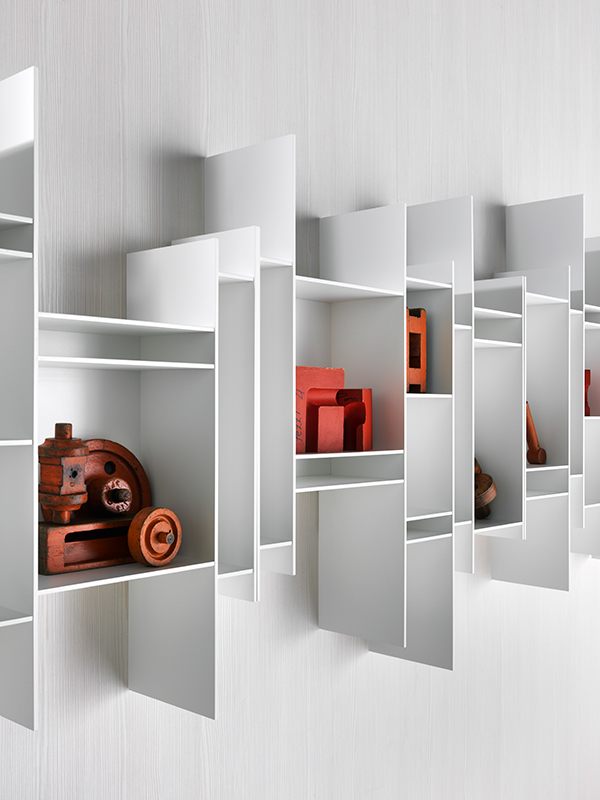 Ideas for making your own modular bookcase unique
The modules of modular bookcases themselves do not have to be completely the same. In fact, you can easily play around with shelves to create compartments that differ in size and shape. Some can be made to measure for one's own books, others to make room for sculptures or special volumes that need to be highlighted. A bookcase can be part of an equipped wall, or become one itself, with a special space for the TV. Playing with modules allows one to adapt to one's own stylistic and functional needs, easily designing and creating a piece of furniture to suit one's own space, be it a living room or a children's room. You can choose some closed compartments, with sliding or hinged doors, or even transparent ones to show what is inside. Internal LED lighting can be inserted to highlight certain objects.
The materials of modular bookcases: wood, but not only
As far as materials are concerned, there are modular bookcase types in wood, metal, laminate and iron. The first option is adaptable to all interior designs, while the other materials are particularly suitable for modern flats. Wood, if solid and perhaps rough or light, can create bookcases for modern homes, if lighter and lacquered, glossy or matt, it is perfect for contemporary style.
Need to furnish your home or a single room?
Choose a top-notch woodworking shop.

We have over 50 years of experience!
Contact us!
Il Piccolo, a second generation family business, opens its showroom in Lugano. With over 50 years of experience, Il Piccolo brings with it a wealth of technical and design knowledge of the highest level, thanks to the many interiors designed and furnished around the world. In addition, Il Piccolo represents many of the best international luxury furniture brands. We design, manufacture and sell the best in design. Also with regard to La Cornue kitchens, we follow the customer from the design to the realisation of the project, integrating the whole process with a precise and professional service.CONTACT US