Il Piccolo Blog
The most beautiful kitchens in the world show trends: order, elegance, functionality and lots of wood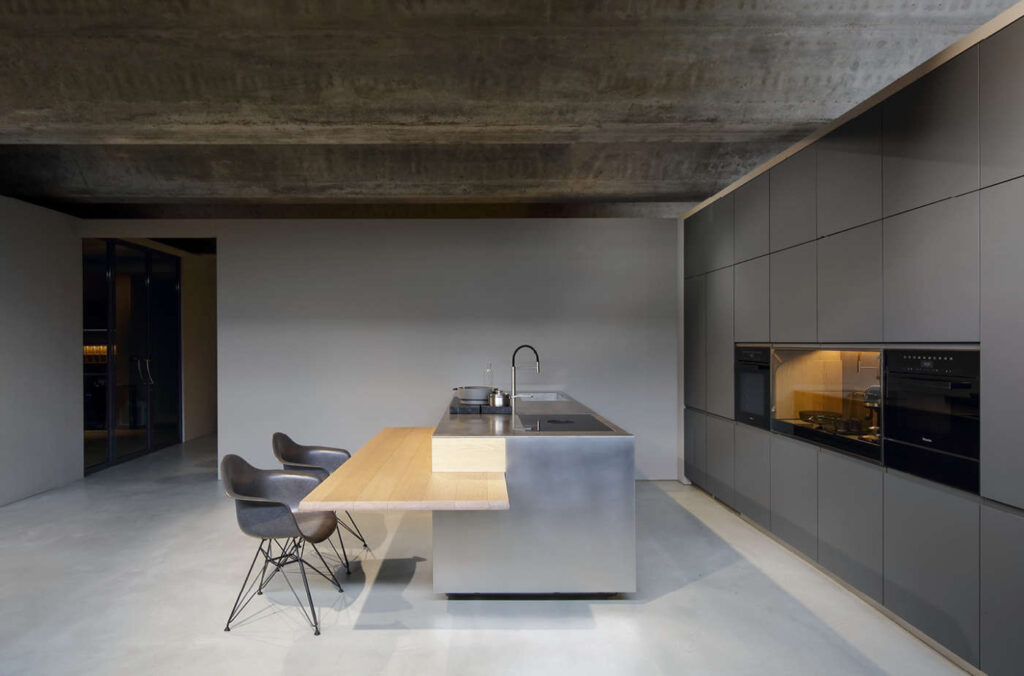 Styles and tastes, kitchens have it all
Is it possible to determine which are the most beautiful kitchens in the world? Beauty is inherent in every style.
There are the classic kitchens, where we play with the harmony of forms, striving for perfect symmetry and a feeling of calm and linearity. The kitchen top is in the centre, everything is developed according to a logic that instils tranquillity and serenity, as well as elegance. The colours are subdued, there are glass or crystal cabinets containing utensils with a lived-in feel, made of copper, or refined porcelain. Then there are the rustic, masonry kitchens, with stoves that are still fully functional or reproduce those of times gone by, large rough-hewn wooden tables and a lived-in air with its undeniable charm. Then there are the modern kitchens, with a strong aesthetic personality (even coloured), although in the sign of minimalism and clean lines, or with important designs and decorations. Lastly, very popular, adaptable to large open spaces, where the kitchens are exposed, or in flats where there is not so much space, are the contemporary kitchens, with few frills and a strong essentiality in form and organisation, although with a definite return to the concept of domestic warmth, think of the use of wood. And contemporary modern ones, which take the best of both styles.
Which are the most beautiful kitchens in the world from Internet searches
The most beautiful kitchens in the world obviously have a mix of styles. They were determined by a website based on online searches in 2020. And you can see how each nation has its own taste, even if internationalisation leads to the possibility of recreating what you love everywhere: think of the spread of Scandinavian, for example.
As far as the most clicked-for kitchen in Italy is concerned, the contemporary style wins. The chosen model features a white colour with extremely clean finishes and touches of wood, with some hints of vintage and an incredible amount of natural light coming in through the windows.
In France, an essential and compact kitchen dominates, with soft and natural colours (white, black, green and brown, well mixed with a strong harmony), an island where one eats with elaborately shaped stools and hanging lamps. Lots of harmony, in short, in an intimate space.
Australia rewards a mix of the distinctive Hampton style and classical elements. The colour palette is black and white, with sophisticated materials. There are pendant lamps and marble details.
In short, the most beautiful kitchens in the world are perfectly harmonious and elegant. In Germany, on the other hand, a model that combines wood and Fenix stands out. Designed for a former barn, it embodies the modernity and rusticism that was so popular in its day, with ample storage space and a huge counter.
Clean surfaces, glossy and reflective finishes, and neutral colours are instead the choices of the Indians, with a contrast of white, grey and beige and inserts, such as the splash guards, in refined glass. And Ireland? Aesthetic exposed masonry behind the hob, square island in black and white. Mix also in Spain, with the ever-present wood and grey furniture, with plenty of room for a functional island. In Japan, functionality wins out, with plenty of space for storing utensils and pots and pans and a distinctive walnut cabinet. And Russia? Natural wood, a grey and strong lines. The UK rewards a mixture of classic and contemporary, with a mix of textures and a combination of light and dark colours.
What do the most beautiful kitchens in the worldtell us?
In short, not all the most beautiful kitchens in the world have been listed, but it is clear what is sought after: a combination of styles, sophistication, lots of wood, attention to details such as finishes, order, harmony.
Need to furnish your home or a single room?
Choose a top-notch woodworking shop.

We have over 50 years of experience!
Contact Us
Il Piccolo, a second-generation family-run joinery, opens its own showroom in Lugano. With over 50 years of experience, Il Piccolo brings with it a wealth of technical and design knowledge of the highest level, thanks to the numerous interiors designed and furnished throughout the world. In addition, Il Piccolo represents the most prestigious brands of furniture worldwide. Il Piccolo designs, produces and sells the best of the interior design made in Italy, following the customer from the design to the realization, delivery and installation of the work, integrating the process with a precise and professional assistance service. CONTACT US!