Il Piccolo Blog
Outdoor design funiture, how to choose Them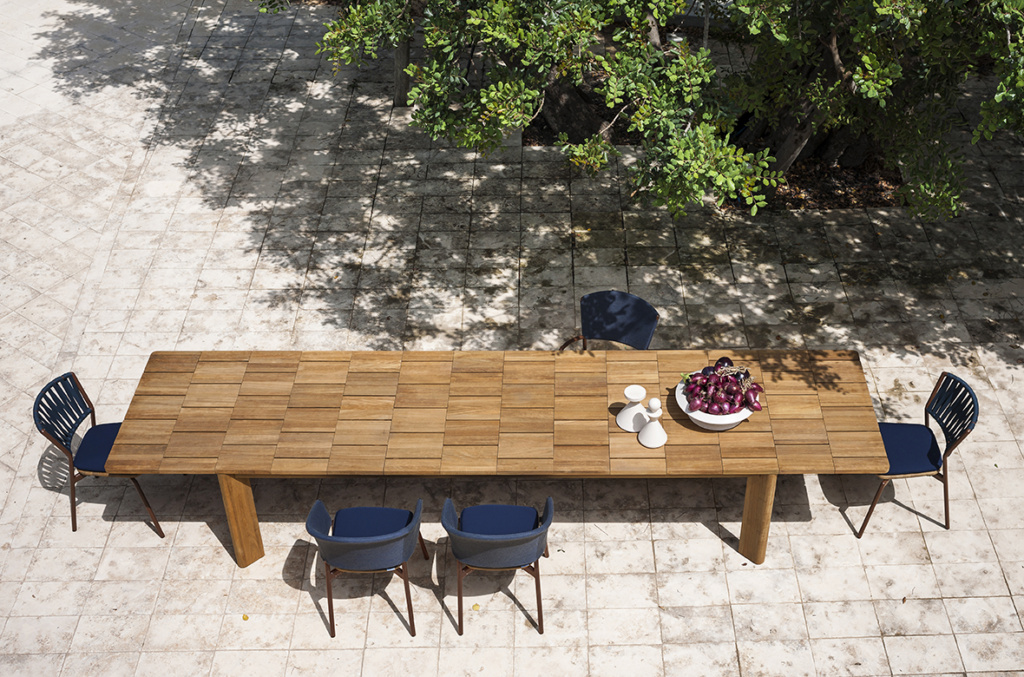 A new way of experiencing outdoor spaces
The pandemic has accelerated many existing behaviours, including the desire to experience more and longer outdoor space. Periods of confinement to the home, or in any case with few opportunities to go out and meet friends, have led to an understanding of the importance of being able to receive loved ones in one's own garden or on one's own terrace: outdoor spaces, which have always been appreciated, have become an almost indispensable asset, even if one thinks of a simple balcony.
It will therefore be a race to furnish your own outdoor space. Clear trends have already been set in recent years and are likely to continue. From simple functionality, there has already been a major move towards design. Whereas in the past people were satisfied with a table to eat at, now the attention paid to outdoor furniture is similar to that of indoor living.
Design in outdoor furniture, comfort is no longer enough
The aim is not only to create an impression of conviviality, but also to combine this with the sophistication of design choices. This is why cocktail corners have become increasingly popular, with outdoor sofas that can now be compared to indoor sofas in terms of comfort, matching coffee tables, often umbrellas or gazebos to protect from the sun, sometimes hammocks that give a sense of nature and lightness. And outdoor kitchens are becoming more common every year.
In short, real outdoor spaces are created with attention to detail. Outdoor furniture is chosen according to precise criteria. Designers have produced and continue to create furniture in every style, from classic to modern, to satisfy all design lovers and allow them to choose what suits their garden or terrace best, perhaps in coordination with the interior furnishings.
Natural materials are preferred for outdoor furniture
When buying outdoor furniture you should be aware that you have to pay attention to the material, because being outside the objects are exposed to the weather. Instead of materials that were only chosen for their durability, people are now opting for materials that not only have these characteristics but also create an attractive design. In recent years, tables, chairs, outdoor sofas and coffee tables made from all-natural materials such as wicker, wood, brass, rattan and others have become popular. These products are able to behave well in contact with rain and wind and therefore guarantee durability while also taking care of aesthetics. Of course, there is still outdoor furniture in indestructible aluminium or iron, but the design trends are clear.
Style and colours: Design wants minimal, intense colours and jungle.
Although there are all kinds of styles, the most popular is minimal. This means clean, simple lines with little decoration or frills, but not without attention to detail.
Some people dare to use bright colours, probably according to the philosophy that cheerful colours look good outdoors, but the trend is increasingly towards designer outdoor furniture in dark colours, even tark, or intense shades such as ruby, emerald, sapphire, cobalt, matt gold, pistachio and Caribbean blue. If the choice falls on the latter, it is not uncommon to see them combined with black and brown, to create a refined contrast that can accentuate the brightness. The great attention paid to furnishing outdoor spaces can also be seen in the fact that accessories such as vases, umbrellas and even curtains are coordinated.
The upholstery of outdoor furniture has become increasingly comfortable over the years, with a focus on practicality and comfort. One trend in terms of tone is towards floral, a style that could be described as wild or jungle (prints with tropical flowers and leaves, intricate textures, intense colours and a cornucopia of plants), combined with minimalist design of objects.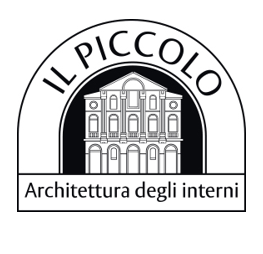 Il Piccolo is a company specialising in interior architecture. In the sector we are today a recognized brand, which has been able to become the spokesman of the made in Italy all over the world.
For over 50 years, we have been serving the most demanding customers and the most innovative designers. Born as upholsterers, over time we have become interior designers, having the privilege and the ability to work with the most famous names in the fashion industry and with architects representing the most prestigious names in international interior design.