Il Piccolo Blog
Outdoor kitchens, stainless steel kitchens guarantee resistance and comfort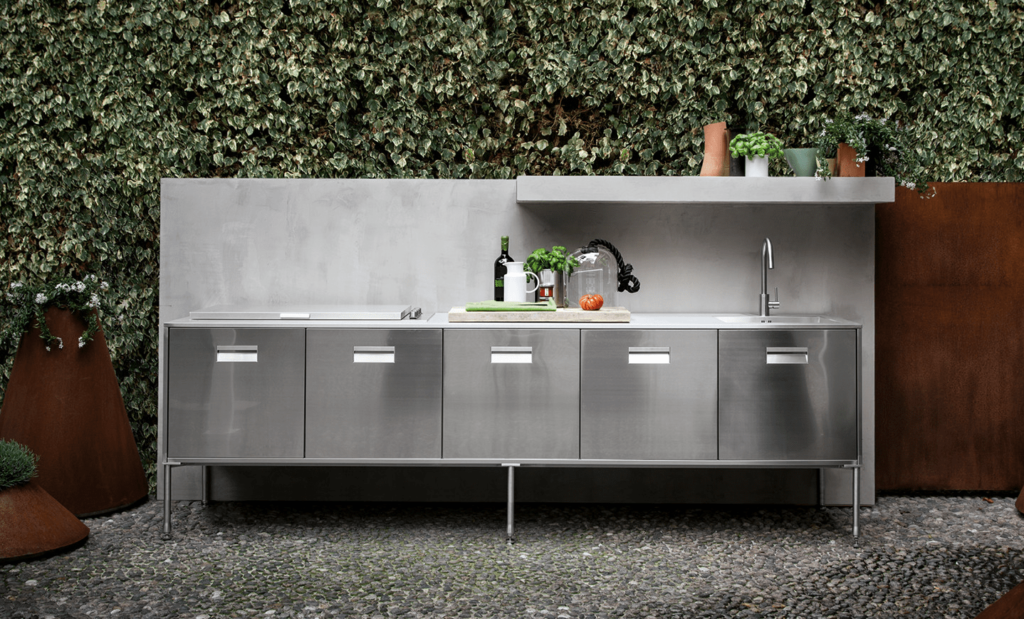 Outdoor spaces experienced in different ways, cooking in the garden or on the terrace
Outdoor kitchens respond to changing living needs. There is a trend towards making more and more use of outdoor spaces as places to share time with friends and family, thus increasing the importance of terraces and gardens. The Coronavirus pandemic that has struck the world in recent years has led to a rediscovery of the importance of having spaces outside the home, useful when you are housebound, and the joy of welcoming guests. Furniture trends are adapting accordingly, and outdoor kitchens are also becoming more important. For many people, simply being able to eat outside, whether on the terrace or in the garden, is no longer enough: it is more convenient to have the space directly available for cooking outside, and demand has exploded.
Why stainless steel is the perfect material for outdoor kitchens
What is the best material to use and what should you take into account when you want to buy one? Outdoor kitchens need to be practical, comfortable and, of course, durable, as they can be exposed to the elements outdoors. When considering the choice of your kitchen, a very good option is to use stainless steel. This is a very durable and long-lasting material for long-lasting, functional and modern outdoor kitchens. Their simplicity allows you to integrate these outdoor kitchens into your garden or terrace in the best possible way.
These stainless steel cooktops for outdoor use are perfect for those who do not need to prepare elaborate dishes and choose simplicity and comfort as their first criteria. The material makes it possible to create perfect space-saving solutions, creating a place to cook that is not too bulky and does not disturb the aesthetics, but rather blends in perfectly thanks to simple and essential shapes.
Very often stainless steel outdoor kitchens are mobile, unlike masonry kitchens which are fixed. To ensure greater practicality they can be designed as modular. The position where the cooker will be placed must also be considered, so that its use does not create disturbances with any smells or fumes. Stainless steel is a material that will ensure that the structure is resistant to various types of environment, a factor that cannot be overlooked when deciding to install an outdoor kitchen. As well as having to live with rain and wind, the surface will most likely get much dirtier than those found indoors, so you need a material that is easy to clean. Of course, every outdoor space is different and therefore the optimal solution is in most cases something customised and specially designed.
Outdoor kitchens usually consist of a cooking space, gas or induction, a sink and drawers, and in some cases a fridge if there is space. A barbecue can be integrated if desired. Modularity makes it possible to build stainless steel structures that can be opened and then closed, thus taking up as little space as possible when not in use. With the warm weather approaching, the possible relaxation of the anti-Covid measures that imposed meetings between a few people, and the inevitable desire to be outside, many families are now thinking of equipping their garden or terrace with a kitchen that is therefore outside for a new way of understanding "outside".
The prices of the structures obviously vary according to demand, and can range from inexpensive solutions to others that require a much more considerable investment. If they are made of stainless steel, they will guarantee resistance and will last a long time, reducing maintenance costs and eliminating the risk of having to get rid of them after a few years. A winning choice for sure!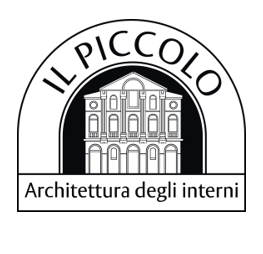 Il Piccolo is a company specialising in interior architecture. In the sector we are today a recognized brand, which has been able to become the spokesman of the made in Italy all over the world.
For over 50 years, we have been serving the most demanding customers and the most innovative designers. Born as upholsterers, over time we have become interior designers, having the privilege and the ability to work with the most famous names in the fashion industry and with architects representing the most prestigious names in international interior design.