Il Piccolo Blog
Outdoor sofas, design counts!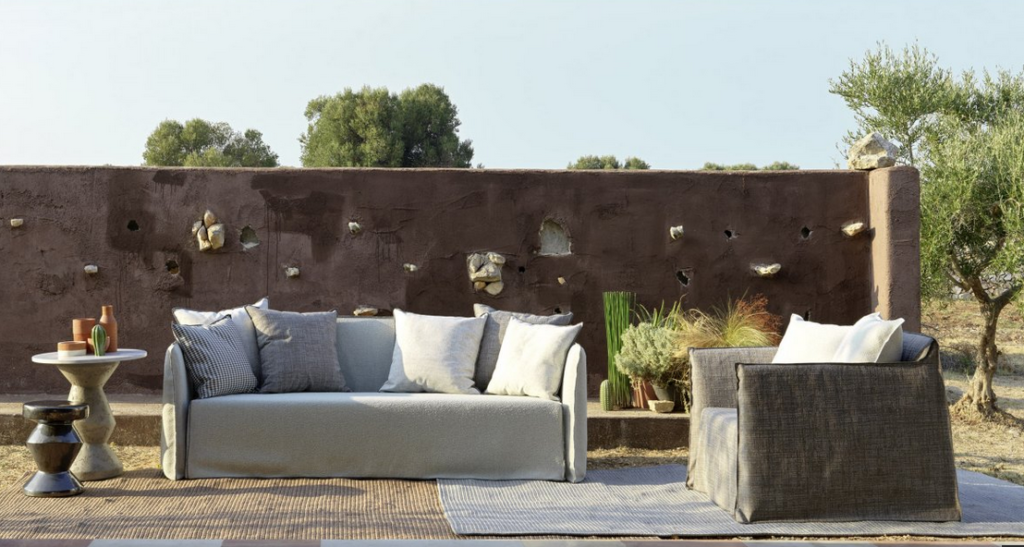 The evolution of the outdoor space
There is a great desire to live outdoors, whether in the garden or on the terrace. Outdoor kitchens are becoming more and more popular, especially in recent years, so that you can cook outdoors directly, and there is an increasing tendency to create real living rooms. So much so that, while until recently the offers in this field were essentially for tables and chairs, it is now very fashionable to create a drink corner with sofas and tables, perhaps topped by a gazebo.
The new materials of designer outdoor sofas
Initially, the furniture was made from materials such as teak and aluminium, with essentiality and comfort dominating. Over time, however, there has been an increasing trend towards designer outdoor furniture, from sofas to tables, in different materials.
There has been an evolution towards elegance. People don't just want to have a place to sit outside, they want it to be pleasing to the eye, even better if it is in continuity with the interior of the house. And manufacturers have gone wild, creating sofa models that are increasingly more aesthetically pleasing and made from a wider range of materials (technical ropes, resins, cement, ceramics, stone, technical fabrics and their padding, stainless steel and other woods such as iroko, as well as wood and rattan).
Form and colour play their part in design
The choice of colours is also becoming more varied, ranging from classic, elegant black to decidedly more cheerful shades: outdoors there is sometimes more of a desire to be daring than indoors, and the choice falls on bright colours. But black, white and grey are always synonymous with sophistication.
The evolution of outdoor sofas also concerns their shape. Over the years, the number of seats has been differentiated, creating single, double, triple and sometimes even larger options, playing with the shape itself. As with indoor sofas, the corner shape has also been considered, allowing more seats while occupying less space and inviting conviviality.
Not only beauty but also comfort became increasingly important. For this reason, the trade in cushions of various shapes to match the sofas has developed, creating a soft and comfortable seat comparable to that of indoor sofas. Some models even have a peninsula to rest your feet or soft armrests to rest your head on. In others, padding is integrated to make them soft even without cushions.
Since design reigns supreme in the world of outdoor sofas, they really do take care of every detail. They are often positioned in gardens or terraces so that they can be seen from different angles, and so the back is also carefully finished.
Attention: in addition to their appearance, it must be remembered that they are outdoor furniture.
A variety of materials are used. The challenge for the designer is to combine aesthetics and the need to be design accessories with the need to withstand any weather: they are always outside! Even in the case of upholstered models, materials are chosen that dry quickly in the rain without being damaged. The cushions are often made of textilene. It is also good to think, when choosing, about where the sofa will be placed: for example, it is not advisable to choose a wooden product for a lawn, as humidity could damage it.
The outdoor space is being conceived differently in recent years. It should not only be functional, but since many people like to spend time there, it should also be attractive and designed with attention to the arrangement of furniture and its design similar to that used when furnishing the interior.
Prices obviously vary. The large production allows you to find outdoor sofas for all budgets. Certainly if you want to focus on design and also on quality, the cost goes up. But if you choose something resistant, it will last over time, repaying the investment.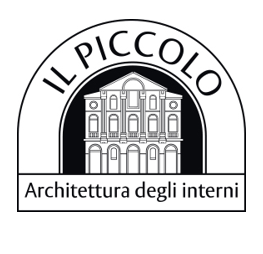 Il Piccolo is a company specialising in interior architecture. In the sector we are today a recognized brand, which has been able to become the spokesman of the made in Italy all over the world.
For over 50 years, we have been serving the most demanding customers and the most innovative designers. Born as upholsterers, over time we have become interior designers, having the privilege and the ability to work with the most famous names in the fashion industry and with architects representing the most prestigious names in international interior design.