Il Piccolo Blog
From bread room to pantry kitchens: the kitchenette for small spaces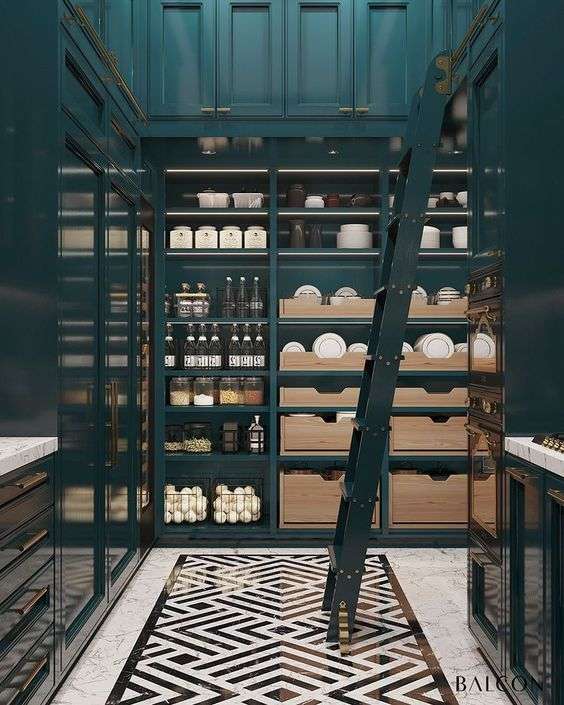 Not only large flats. When the square footage is small, how do you organise your kitchen?
Small and able to fit into any space, to find a place in really small rooms or even in niches such as corridors or parts of a room that are also used as a kitchen. Although we often speak of large flats, conceived as open spaces, there are more than a few housing solutions of just a few square metres, especially studio apartments, where pantry kitchens are a practical and adaptable option, which with a little care and attention can become design, thanks to the devices, materials, colours and finishes.
Where the term comes from
Interestingly, the term derives from the English pantry kitchens, where pantry literally translated means larder or cupboard. Going even deeper into the etymology, pantry comes from the French panetière, meaning bread room. And even more peculiar is the fact that pantry referred to the galleys of small ships, which were used to prepare quick snacks of food and drink. So, one could well understand what pantry kitchens actually are: they are a small kitchenette.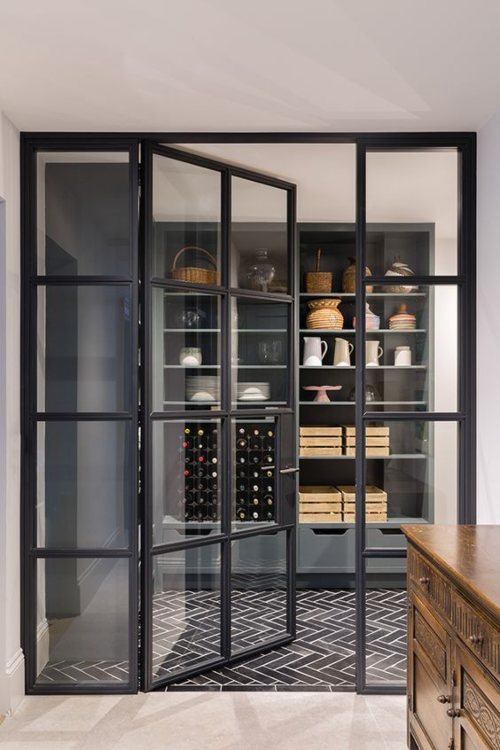 What a pantry kitchen is nowadays
In fact, they are not just a small pantry, as in galley kitchens, but are miniature kitchens, made to be placed in small spaces and designed to be as complete as possible, although obviously structured quite differently from another type of kitchen, think of those of professional chefs. Initially, pantry kitchens referred mainly to those in yachts or even residential properties, in the language of designers they have become the fitted kitchens found in small flats. They are also suitable as second kitchens, in houses where you have your own large and well-equipped room and then want to add a kitchenette in a room, for example, where you can prepare something quickly without having to reach the main kitchen. It is also a solution for student houses or solutions such as bad and breakfast, aparthotels or even hotels.
Design is the basis of pantry kitchens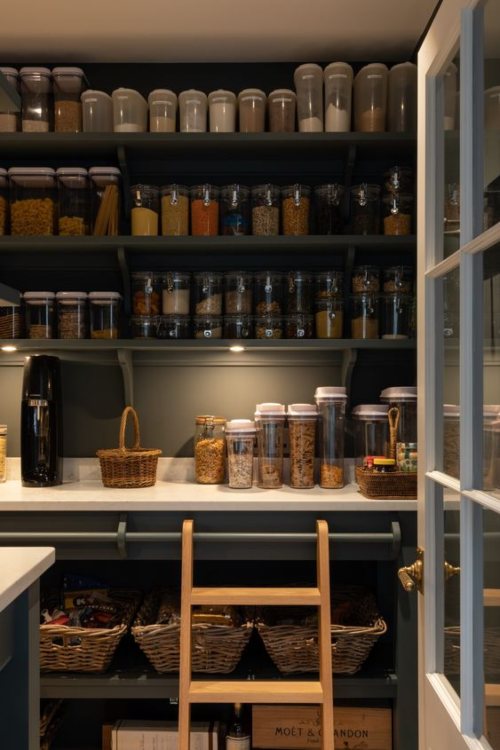 They are limited, for obvious reasons, to the bare essentials, which requires intensive planning and defining one's needs: if one is faced with ample space one can equip oneself with a long list of appliances and storage space for items that are not always entirely indispensable, in these cases one must decide what to focus on. They are usually organised with a single block containing a hob with a couple of hotplates, a sink and a refrigerator, with some cupboard space and possibly wall cabinets for storing crockery and what is needed. Often these types of mini-kitchens, although essential, are equipped with a dishwasher and/or microwave: with a little care and proper planning, you can create a kitchenette tailored to your needs. This is where the kitchen studio experts come in, if you are not satisfied with the modular solutions on the market.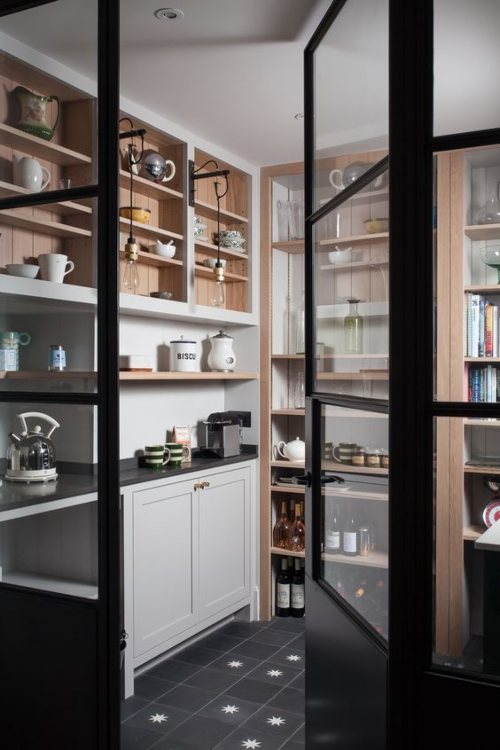 Dimensions, materials and colours of pantry kitchens
How big, in fact, are pantry kitchens? We are also talking about very small dimensions, with a width ranging from 90 centimetres to 150. They are extremely compact and functional models. This does not detract from the fact that, thanks to the evolution of materials and colours, designer pantry kitchens cannot be created. For modern contexts, Fenix or stainless steel are favoured, for classic ones (and even for contemporary ones, since they never fade), wood. As far as colours are concerned, usually, especially if it is located in an alcove, we tend to try to hide the mini-kitchen, so we need colours that can disguise it. But there is nothing to stop you from indulging your imagination!
Need to furnish your home or a single room?
Choose a top-notch woodworking shop.

We have over 50 years of experience!
Contact us!
Il Piccolo, a second generation family business, opens its showroom in Lugano. With over 50 years of experience, Il Piccolo brings with it a wealth of technical and design knowledge of the highest level, thanks to the many interiors designed and furnished around the world. In addition, Il Piccolo represents many of the best international luxury furniture brands. We design, manufacture and sell the best in design. Also with regard to La Cornue kitchens, we follow the customer from the design to the realisation of the project, integrating the whole process with a precise and professional service.CONTACT US