Il Piccolo Blog
Paola Navone, the designer who unites East and West, past and future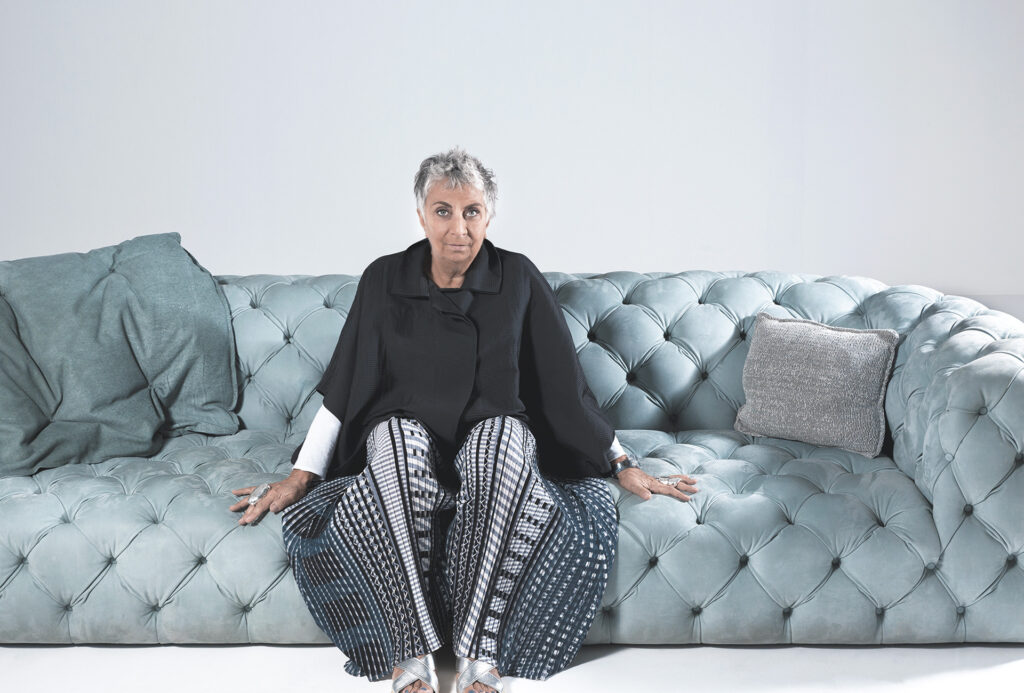 Paola Navone, an eclectic mind in love with travel
Paola Navone has been described as one of the most eclectic minds in Italian design. Italy is an excellence in furniture, thanks to its tradition and its brands, from kitchens to wardrobes and sofas to crystal creations and its designers, such as Piero Lissoni. And Paola Navone is undoubtedly one of the leading designers.
Paola Navone is a designer, architect and interior decorator as well as an essayist and teacher: many careers, many passions for a brilliant personality who has always said she is inspired by travel. Paola Navone has travelled extensively around the world, fulfilling her youthful dream of going to Africa by working on research in Cameroon, and then spending many years, as many as 16, in the Orient (China, in Hong Kong, and later, in the Philippines, Indonesia, Malaysia and Thailand).
The "Alchimia" group and international awards in Paola Navone's career
On her return from Cameroon, Paola Navone graduated in architecture and joined 'Alchimia', a group that represented the anti-academic and provocative side of the cultural history of Italian design. Fresh from her degree, Navone knew she was destined for a career with ideas outside the box.
The first major award for the eclectic Navone came in 1983, when she was 33 years old. It was the first edition of the International Design Award in Osaka: legendary was the fact that she was only supposed to enter one design in her application file and chose 40, unable to stop at just one. She was also chosen Designer of the Year by the prestigious German magazine Architektur & Wohen and won the Elle Deco International Design Awards.
Who Paola Navone has worked with
Armani Casa, Knoll International, Alessi, Driade, Casamilano, Dada, Molteni, Bisazza, Emu, Roche Bobois, Swarovski, Riva 1920, Baxter, Poliform, Ivano Redaelli and Lando are just some of the prestigious brands Paola Navone has worked with. Since 1998 the designer has been artistic director at Gervasoni, a company with a long history in the world of design. For them she has created, for example, the Ghost line, fine sofas, beds, armchairs and sofa beds characterised by great versatility. He designs many of the company's lines, of which he is a leading figure.
Navone and the "tham ma da
Paola Navone has an unconventional and, of course, eclectic style that blends what she has brought with her from her travels from Africa to the East. She combines what she has learned and seen around the world with Western reality, always looking for new shapes and new materials to use. Navone's inspiration comes from the past, but she also winks at the future.
She herself has called her work "tham ma da", which means "every day" in Thai. What does Paola Navone mean by this? She wants to specify how her inspiration comes from everyday life, from everyday reality.
She has designed furniture and objects that are very different from each other, from lamps to sofas. And never banal, as they might be once you understand Paola Navone's personality? The Sweet 96 for example is a suspension lamp, woven in PVC, designed for Gervasoni, which combines all the characteristics of her taste: a collection of armchairs and sofas are also derived from it. In the world of the living room, in addition to different lines with Gervasoni, he created the modular sofa Panda Sofa for Capellini, as well as the "Low Lita" collection of armchairs, chaise-longues and coffee tables for indoor and outdoor use for Slide, where he combines clean lines and playful style.
Installations in Paola Navone's life too
Among Paola Navone's ideas there is even a porcelain service, characterised by decorations that recall a painter's brushstroke.
The various suggestions she has gathered from around the world have also helped her to create numerous pieces of ethnic furniture. In recent years she has designed several hotels, as well as the interiors of houses, showrooms, restaurants and shops.
She is also the creator and coordinator of installations for important events around the world.
Need to furnish your home or a single room?
Choose a top-notch woodworking shop.

We have over 50 years of experience!
Contact Us
Il Piccolo, second generation family-run carpentry shop, opens its showroom in Lugano. With over 50 years of experience, Il Piccolo brings with it a wealth of technical and design knowledge of the highest level, thanks to the many interiors designed and furnished all over the world. In addition, Il Piccolo represents the most prestigious brands of furniture worldwide. Il Piccolo designs, manufactures and sells the best of interior design made in Italy, following the customer from design to implementation, delivery and installation of the work, integrating the process with a precise and professional service. CONTACT US!