Il Piccolo Blog
Piero Lissoni, the designer who starts with aesthetics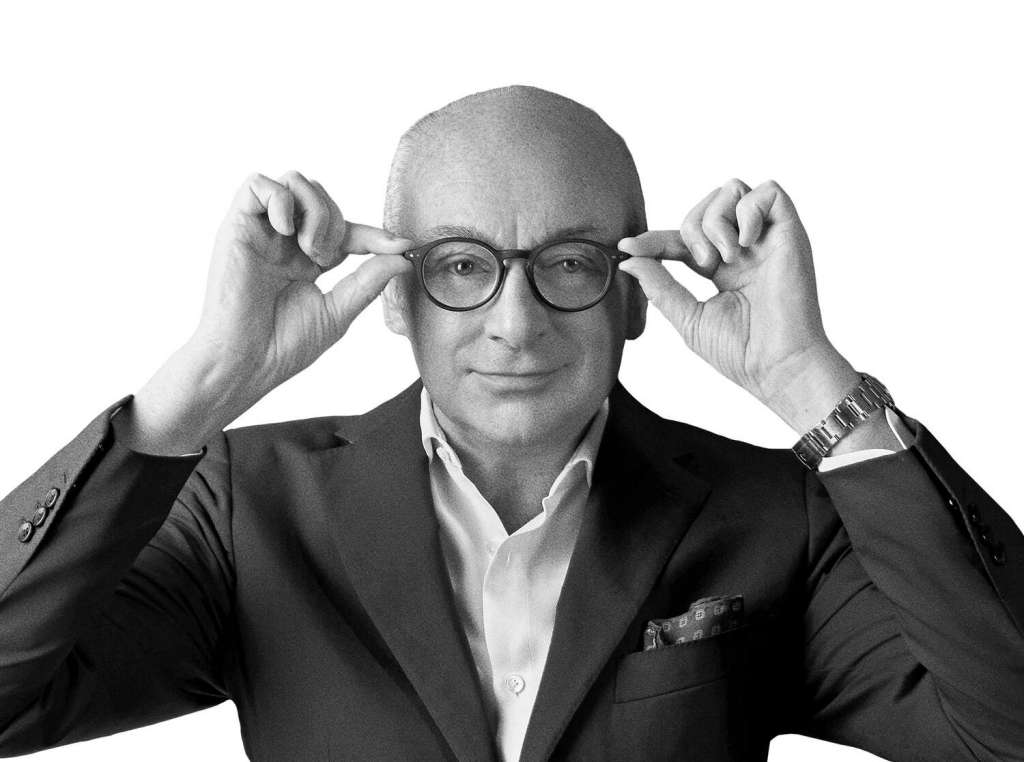 Piero Lissoni, a designer (and not only) with a prestigious career
Designers have become increasingly important in recent years. One of the most famous and respected designers in Italy is undoubtedly Piero Lissoni. Designers have skills that allow them to design many artefacts, in furniture their knowledge ranges from the combination of furniture within a space to architecture. Lissoni embodies the spirit of the modern designer.
Piero Lissoni has his own architecture and interior design studio, founded in 1986 together with Nicoletta Canesi, after graduating in Architecture. His role as a designer, however, has allowed him and continues to allow him to work with various prestigious brands, for which he has created furniture lines that have become symbols. Currently, Piero Lissoni is art director for Alpi, Boffi, De Padova, Lema Mobili, Living Divani, Lualdi and Porro, many world-famous Italian brands. He has been working for Porro since 1989, almost at the beginning of his career. Among the many iconic pieces he has created, the one that immediately comes to the mind of design experts is the Ferro table from 1994, which is still in demand and represents the company's characteristic clean lines very well.
As a designer Piero Lissoni designs products and exhibition stands for his clients and also for many other companies in various fields: Alessi, Audi, B&B Italia, Bonacina 1889, Cappellini, Cassina, Cotto, Fantini, Gallo, Glas Italia, Golran, Illy, Kartell, Kerakoll Design House, Knoll International, Olivari, Salvatori, Sanlorenzo Yachts, Serapian, Tecno, Viccarbe, Wella. As you can see, his skills are combined with a number of very different sectors.
A designer for contemporary furniture: the philosophy of Piero Lissoni
Piero Lissoni is best known as a designer and creator of contemporary furniture. After studying architecture and design, Lissoni multiplied his activities, founding a real architecture studio to follow the needs of international clients who appreciated his talents as a designer. Since 2015 he has had a company in New York, now a multinational, where with his collaborators he deals with architecture, design of both furniture and lighting and graphics. He is active in the European and American markets.
Lissoni is the designer and architect who has worked on many American figures, and has worked in Italy and abroad, including Jerusalem.
Piero Lissoni's furniture is unique and special. The designer explains that he works using something less rather than something more, a modus operandi that goes very well with Porro's philosophy, creating a union of two Lombard excellences.
The imperfections of designer Piero Lissoni. Chairs don't have to be comfortable!
The designer Piero Lissoni himself says in interviews that he often puts something wrong with his furniture. They have an error in heights, in proportions: imperfections that are sometimes gross and sometimes not, deliberate by the designer, which create the uniqueness of Piero Lissoni's work. These are pieces of furniture that lend themselves well to being the centrepiece of a room, where the error intended by the designer can be enhanced.
For example, Lissoni puts his own particular philosophy into chairs. In fact, the chairs designed by the designer have backs that make people feel a little uncomfortable, are too wide or too low, or are too slender. They oblige, explains Piero Lissoni, to sit in a composed, vigilant and aware manner: in short, a way of seeing the world. His creations are based on a need for aesthetics rather than comfort, and this is what makes them unique pieces for furnishing homes with an extra touch.
Sometimes designer Piero Lissoni revisits his furniture over the years
Piero Lissoni sometimes feels the need to revise his furniture. The 1990 Buffi Kitchens are still in production with the same name but the designer has made substantial changes. Cassina's Fiat furniture in 21 has undergone several changes by designer Piero Lissoni, some important, others less so. The reasons? New technologies or a desire to correct the style.
Need to furnish your home or a single room?
Choose a top-notch woodworking shop.

We have over 50 years of experience!
Contact Us
Il Piccolo, second generation family-run carpentry shop, opens its showroom in Lugano. With over 50 years of experience, Il Piccolo brings with it a wealth of technical and design knowledge of the highest level, thanks to the many interiors designed and furnished all over the world. In addition, Il Piccolo represents the most prestigious brands of furniture worldwide. Il Piccolo designs, manufactures and sells the best of interior design made in Italy, following the customer from design to implementation, delivery and installation of the work, integrating the process with a precise and professional service. CONTACT US!