Il Piccolo Blog
Porro, when storage cabinets embody a philosophy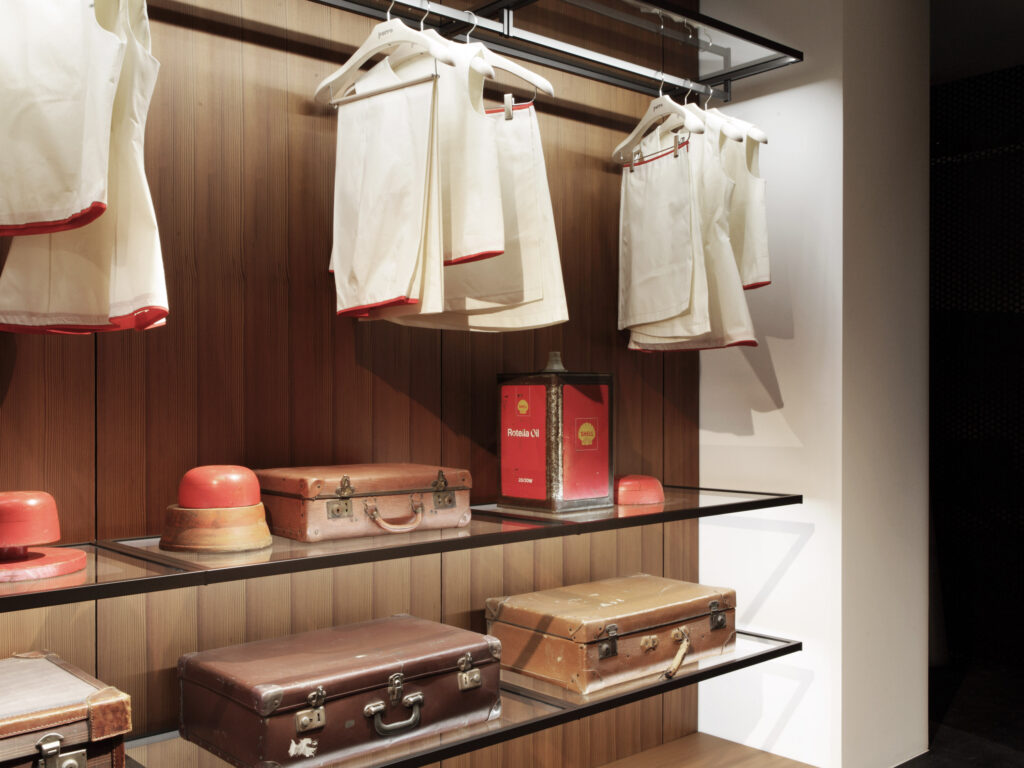 Porro, not only storage cabinets: history of Italian excellence
Porro is the perfect company for storage cabinets, thanks to its focus on modularity and simplification.
Porro's production is vast and includes elements for the entire home, from bookcases and desks to chairs, tables, coffee tables, armchairs, beds and bedside tables. In short, from the living area to the sleeping area. Porro is a family-run business, representing Italian excellence. Porro was founded by two brothers in 1925. The company developed in the heart of Brianza, with the aim of creating a production of stylish furniture for the newborn Milanese bourgeoisie. Porro's development was vertiginous, with the transformation into an industry thanks to the second generation: since the 1980s Porro has been managed by the third generation, a family success story that has lasted almost 100 years.
Over time Porro has involved famous designers and architects, both for the development of its brand and collections. Worthy of note is the collaboration with art director Pietro Lissoni (Link to article: Pietro Lissoni), who has been working with Porro since 1989 and whose works have become company icons, such as the Ferro table, or Christophe Pillet, Jean Marie Massaud, le Front, Alessandro Mendini, Soda Designers, GamFratesi.
Clean lines, simplified geometries and functionality, because Porro is perfect for storage system elements
The world of storage systems in the production of wardrobes fits in perfectly with Porro's current characteristics. In fact, Porro focuses on clean shapes and simplified geometries, combining them with functionality, as well as paying great attention to the quality of finishes. It focuses on the production in wood, proposing a particularly wide and accurate range of finishes, declining in a no particular way the use of this material, perfect for the storage system of the wardrobes. Porro uses the most modern technologies, without forgetting to wink at tradition, with elements such as carving, curved wood, marquetry and the combination of wood strips.
Porro's philosophy, in storage systems related to wardrobes but not only, is to work by subtraction, making even the most complex structures simple.
Many Porro furnishings are modular, a detail that makes them the perfect solution for those looking for effective and adaptable storage systems, such as wardrobes. Thanks to the new production plant with a Lean approach, it is possible to replace the production of wooden panels in standard sizes with one of custom-made panels. So modularity fits perfectly into the cabinets you need!
Porro produces the storage cabinets in-house, from start to finish
The entire production of the storage system wardrobe, as well as of every piece of furniture, takes place in Porro plants. The wood that is processed can be lacquered, veneered, melamine or solid wood. Exclusive decorations are created for the melamine panels. Veneers are produced by Porro to order, in order to combine technology with craftsmanship. Even the painting is done internally, with various techniques: all storage system cabinets are kept under control by Porro quality.
Storage system cabinets, by Porro are modular and adaptable
Porro's storage cabinets are the perfect embodiment of the company's working philosophy. They are finished in every detail (when they leave the factory, the hardware elements have already been assembled, where possible), with simple, geometric and clean lines. The wardrobes are designed to be modular, so they can be adapted to any space and even guarantee as many centimetres as possible for storing clothes and shoes: as we know, wardrobes are never enough.
Porro's storage system wardrobes are usually classic in style. They represent a classy element that adapts to any furnishing style, thanks to their minimal lines.
Porro has created storage system wardrobes, obviously with a wide use of wood, for every room: custom-made cabinets, wardrobes with sliding or hinged doors, boiserie. All these storage system wardrobes are modular, to adapt to every home.
Need to furnish your home or a single room?
Choose a top-notch woodworking shop.

We have over 50 years of experience!
Contact Us
Il Piccolo, second generation family-run carpentry shop, opens its showroom in Lugano. With over 50 years of experience, Il Piccolo brings with it a wealth of technical and design knowledge of the highest level, thanks to the many interiors designed and furnished all over the world. In addition, Il Piccolo represents the most prestigious brands of furniture worldwide. Il Piccolo designs, manufactures and sells the best of interior design made in Italy, following the customer from design to implementation, delivery and installation of the work, integrating the process with a precise and professional service. CONTACT US!