Il Piccolo Blog
Quality wardrobes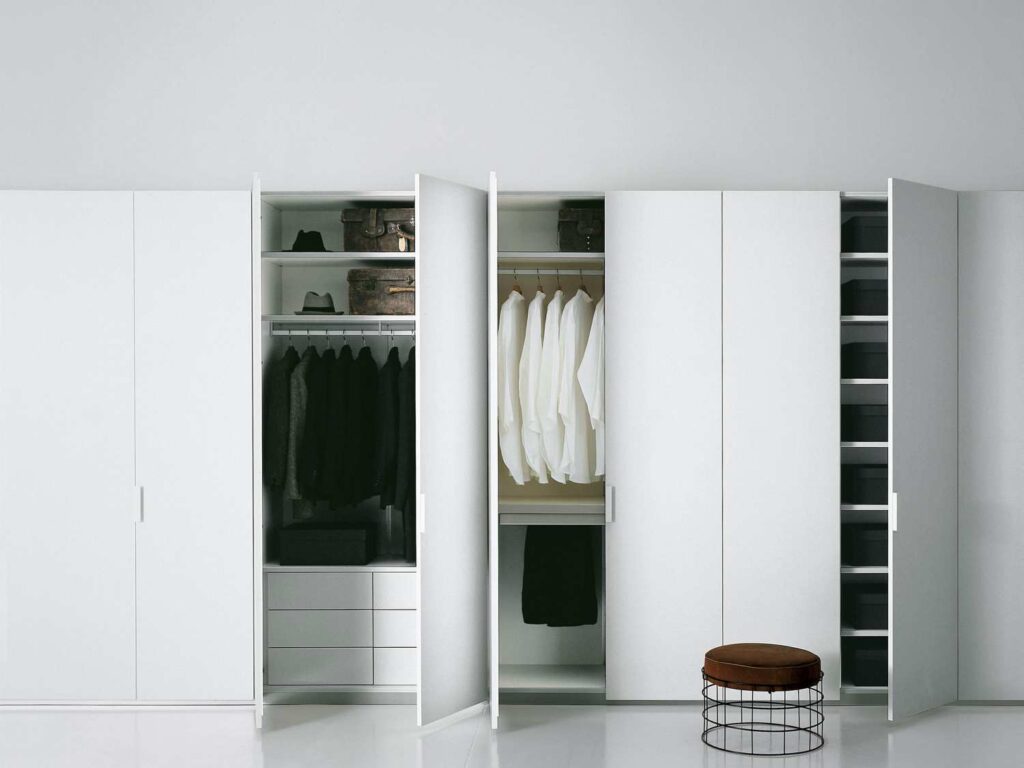 Choosing quality wardrobes means not only ensuring adequate storage space in the room, but also being able to rely on functional furniture.
The result of this choice is a level of practicality that simplifies daily wardrobe management. What's more, quality wardrobes have a structure and aesthetics that are taken care of down to the smallest detail and guarantee an elegant and refined look to any home environment.
3 reasons to choose a quality wardrobe
There are several characteristics that make a wardrobe a quality product and distinguish it from inferior furniture. First of all, a wardrobe is of quality when it is made of high quality materials.
For example, a wardrobe created using excellent solid wood has a solid and durable structure that will last for decades. Even when one opts for contemporary design furniture, in which wood gives way to glass and metal, one is guaranteed to be dealing with furniture that has been crafted to a high standard and is made of refined materials.
Craftsmanship is the second aspect that characterises quality wardrobes. The experience and know-how of carpenters and furniture makers make it possible not only to enhance the characteristics of the chosen materials, but also to create made-to-measure furniture that fits perfectly into any kind of space or room. Especially when one has special requirements and needs luxury wardrobes in shapes and sizes that are far removed from the usual ones, the profound knowledge retained by the craftsmen is what makes the difference and allows for the completion of even very ambitious made-to-measure projects.
Moreover, quality wardrobes are immediately noticeable for their refined aesthetic taste. Whether it is a model with traditional lines or one with a contemporary design makes no difference: the care taken in the design and realisation and the attention to detail make a quality cabinet a sophisticated object whose lines express genuine class.
Wardrobes in classic and contemporary design
The catalogues of quality wardrobe manufacturers include a wide variety of models to suit all tastes and needs. They range from small Louis XV and Louis XVI style wardrobes to large modular wardrobes in a contemporary style.
Whether one opts for a classic or contemporary style does not only affect the outward appearance of the cabinet, but has to do above all with the way the cabinet is designed and structured. Classic wardrobes generally have a more essential and simpler structure, while contemporary wardrobes are meticulously organised spaces for storing and organising clothing and accessories.
In quality wardrobes with a traditional, retro style, the interior space is simply divided into shelves, drawers and spaces in which to hang clothes. Inside a contemporary quality wardrobe, in addition, there are sliding trays and drawers and many modular elements that can be added to best suit one's needs and to keep the entire wardrobe well organised.
Classic and contemporary quality wardrobes differ not only in size and internal organisation, but also in structure. Contemporary style wardrobes present more varied solutions: there are wardrobes with sliding doors and models with hinged doors, there are handle or groove opening systems, mirrors or open compartments. There is also considerable variety when it comes to finishes: while traditional wardrobes are in painted wood, contemporary luxury wardrobes can have a glossy, matt or material finish. Alternatively, these beautiful pieces of furniture can be made entirely with mirrored doors.
Choose quality made-to-measure wardrobes to create a customised project
Turning to carpenters specialised in quality wardrobes allows you to design custom-made furniture that will look perfect inside your home. Whenever you need a cabinet of a particular size, because there are irregular walls for example, or because you want a piece of furniture that reaches up to the ceiling, choosing a custom-made quality cabinet is always the right solution.
By customising the design, you will be able to consider many alternative ideas and find the configuration best suited to the characteristics of the space to be furnished. Being able to select the best materials with which to make the wardrobe, the ideal colours to match the rest of the furniture, and the most suitable structure for the storage needs and the size of the room allows you to obtain a quality wardrobe, but above all one that is built according to your needs and desires.
Because of its size and role, the wardrobe is the most important piece of bedroom furniture. And opting for quality wardrobes to furnish all the rooms in the house means securing a piece of furniture with an unmistakable style and a truly remarkable durability.
Need to furnish your home or a single room?
Choose a top-notch woodworking shop.

We have over 50 years of experience!
Contact Us
Il Piccolo, a second-generation family-run joinery, opens its own showroom in Lugano. With over 50 years of experience, Il Piccolo brings with it a wealth of technical and design knowledge of the highest level, thanks to the numerous interiors designed and furnished throughout the world. In addition, Il Piccolo represents the most prestigious brands of furniture worldwide. Il Piccolo designs, produces and sells the best of the interior design made in Italy, following the customer from the design to the realization, delivery and installation of the work, integrating the process with a precise and professional assistance service. CONTACT US!