Il Piccolo Blog
From the backrest to the armrests, what a comfortable reading armchair should look like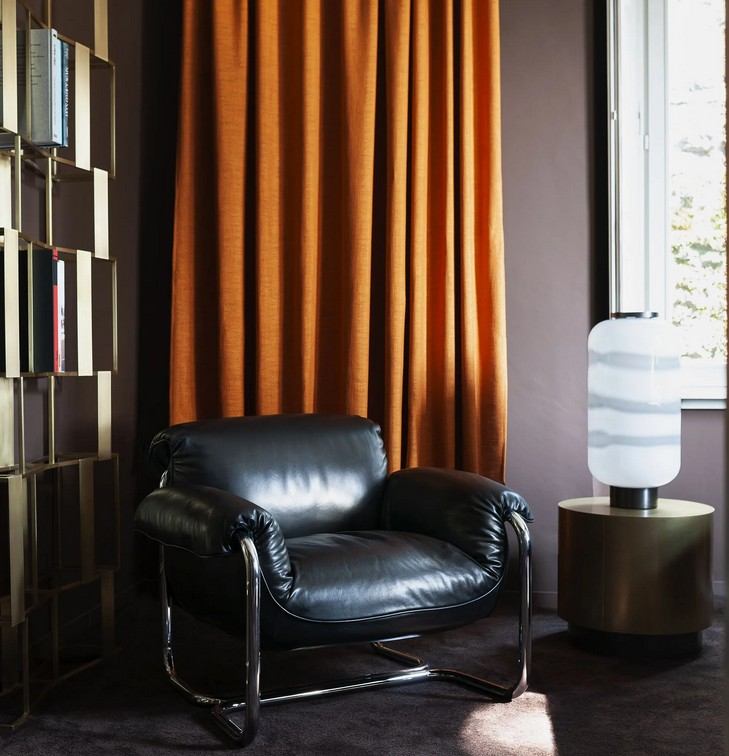 Bed or sofa? Comfortable, but if you can, better to create an ad hoc corner with a reading armchair
For those who love reading, spending long hours with their nose between the pages of a book, in complete relaxation, with silence all around, the fireplace perhaps lit, is the best one can imagine. When one can, it is nice and useful to be able to furnish a corner, in the living room or bedroom, specifically for reading.
Of course, it is the book that takes you far, and a comfortable sofa or bed (think in this case a headboard) are a good alternative, but creating the right atmosphere can be important. It takes little, basically a reading armchair and a suitable lamp, perhaps a small table.
The reading armchair is an 'intimate' piece of furniture
It is a piece of furniture that makes comfort its greatest prerogative, but which, as is always the case in the world of design, knows how to combine practicality and aesthetics. So, when choosing an armchair for reading, it is essential to think first of comfort, of the back, of the best position to spend hours in, paying attention to details such as height, softness, shape of the armrests.
By the way, unlike a sofa that can accommodate many people, if desired, and for sharing, it is an intimate, cosy piece of furniture, designed for a single person, who will make it his or her favourite refuge. It can be placed in the living room, in a secluded area, perhaps divided from the rest of the living room by a double-sided bookcase, which on one side holds volumes always ready to be leafed through and on the other the TV cabinet, or in one's bedroom.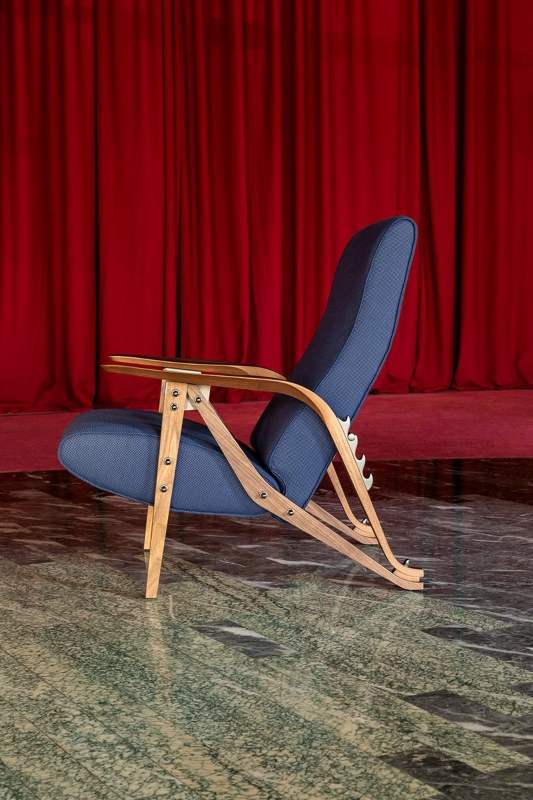 Design, a reading armchair for every style
How to decide what to buy? Speaking of design, as always it is advisable to integrate the reading armchair into the interior design of the room. There are, produced by the biggest brands models that follow classical lines or modern prerogatives of essentiality, without renouncing comfort and a symbolic embrace. The frame can be in wood or steel, the upholstery in leather or fabric, with infinite choices of colours. Another option, even more relaxing, is the rocking armchair, enveloping and almost hypnotic. A reading lamp should be placed next to it, or at least provide a light to illuminate the book without tiring the eyes.
The fundamental role of the backrest in a reading armchair
As far as comfort is concerned, it is necessary to start with the height. In fact, to be comfortable, it is best to opt for a height that suits the person, neither too high nor too low. Another fundamental detail is the backrest, which must be high enough to be able to hold up to the neck, but not too high, so that you can lean back properly.
Spending many hours reading or being relaxed and comfortable comes from an ergonomic position, so your back, neck and cervical spine will thank you, and choosing an option that suits your body is basic. Depending on how you prefer it, you can opt for soft padding or less.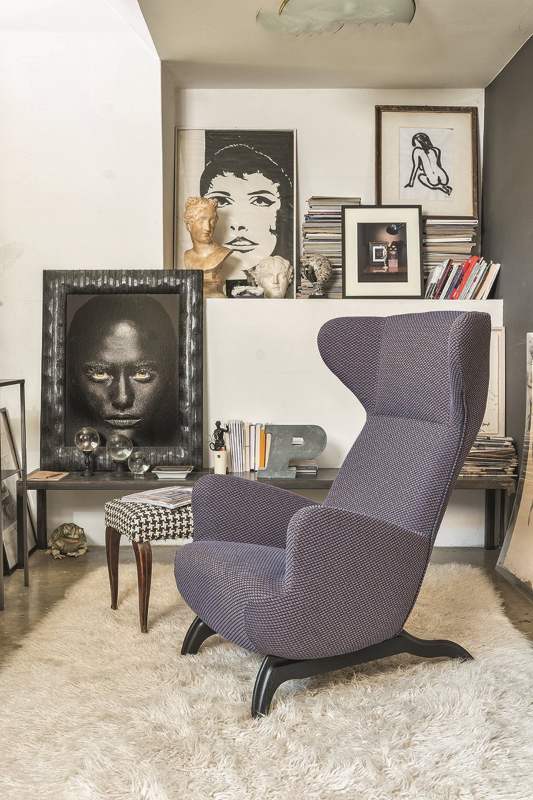 The reading armchair must adapt to the body of its occupant
So, as always, there is no such thing as a one-size-fits-all armchair, but one must aim for the best position. The armrests, which can sometimes be sacrificed in sofas to give a few extra centimetres to the seats, are indispensable in this case, because they give the possibility of resting the book and not straining the arms.
They should also follow the shape of the person sitting on them as closely as possible. There are an infinite number of models for all bodies on the market, and the fact that in most cases the reading armchair is reclining and extendable further increases the degree of customisation. The extendable mechanism allows you not only to rest your feet or choose a more reclining position, but also to linger in relaxation, semi-reclining, if you feel like taking a nap or want to interrupt your reading. If this is not there, it is better to provide a footrest or pouf.
Need to furnish your home or a single room?
Choose a top-notch woodworking shop.

We have over 50 years of experience!
Contact us!
Il Piccolo, a second generation family business, opens its showroom in Lugano. With over 50 years of experience, Il Piccolo brings with it a wealth of technical and design knowledge of the highest level, thanks to the many interiors designed and furnished around the world. In addition, Il Piccolo represents many of the best international luxury furniture brands. We design, manufacture and sell the best in design. Also with regard to La Cornue kitchens, we follow the customer from the design to the realisation of the project, integrating the whole process with a precise and professional service.CONTACT US