Il Piccolo Blog
An original innovation, but one that needs space: the pros and cons of a round bed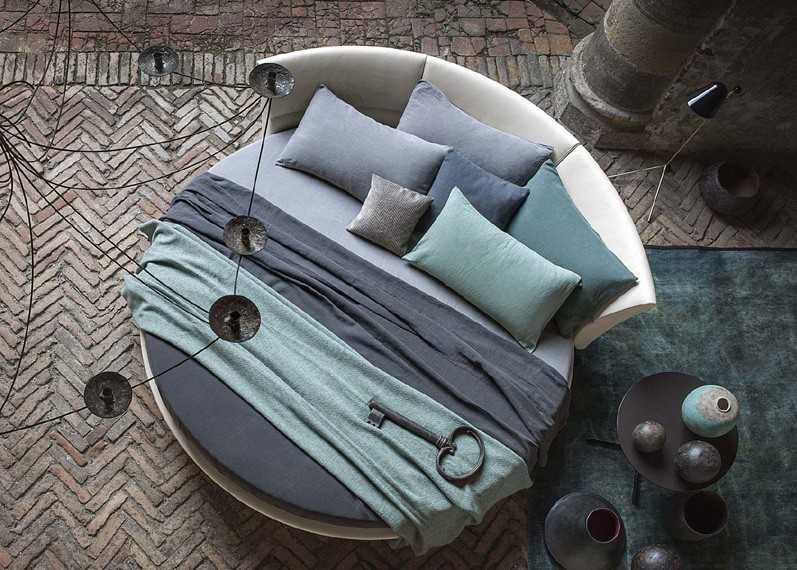 From America the innovation that changes the idea of a bed
When one thinks of a bed, the traditional image is of a rectangular shape, whether one goes with the mind to a single bed to sleep alone, a double bed to share with a partner or to use alone for more space, or even a king-size for those who, alone or in pairs, want to have a lot of space. But design, which creates original and extravagant solutions for every detail, deconstructs this vision. In fact, from America has arrived the round bed, which is also beginning to make its way to our latitudes to make a bedroom furnished in a modern or contemporary style truly unique.
A round bed is undoubtedly a design choice, but pay attention to measurements
Opting for a bed with a round shape is undoubtedly a special choice, which will completely change the overall look of your room! The piece of furniture will inevitably become the star of the room, even more so than when you place a four-poster or specially shaped bed, and you will have to arrange the rest of the furniture accordingly. Why, then, choose a round bed instead of the classic rectangular one?
The first element is certainly design: it is a particular, unusual, somewhat extravagant, characteristic piece of furniture. For those looking for originality, it is an option to consider! It will make your room unique. To make it the 100 per cent central element, it can be placed in the middle of the room. In most cases, however, the bed is placed against the wall. In this case, as it is round in shape, it is advisable to also provide a headboard so that it can be placed against the wall. Among other things, it is itself a design element and adds something in comfort, since it can be used for reading or watching TV.
The standard dimensions of a round bed
As you can see, to have a round bed you need a large room. It is definitely not a space-saving solution, although you can integrate a storage unit to save space for wardrobes (or add some, since there is never enough), since it takes up more space than a traditional one. Its standard measurements to be taken into account are 260 centimetres wide and 230 centimetres long, although various sizes are available on the market.
One of the advantages of this type of bed is its comfort. Being very wide, it allows you to sleep in any kind of position without the risk of being on the edge, stretching your legs and arms without restriction, whether you are sleeping alone or in pairs. Do not forget, however, that the person lying in the middle will have more surface area than the person lying on one side.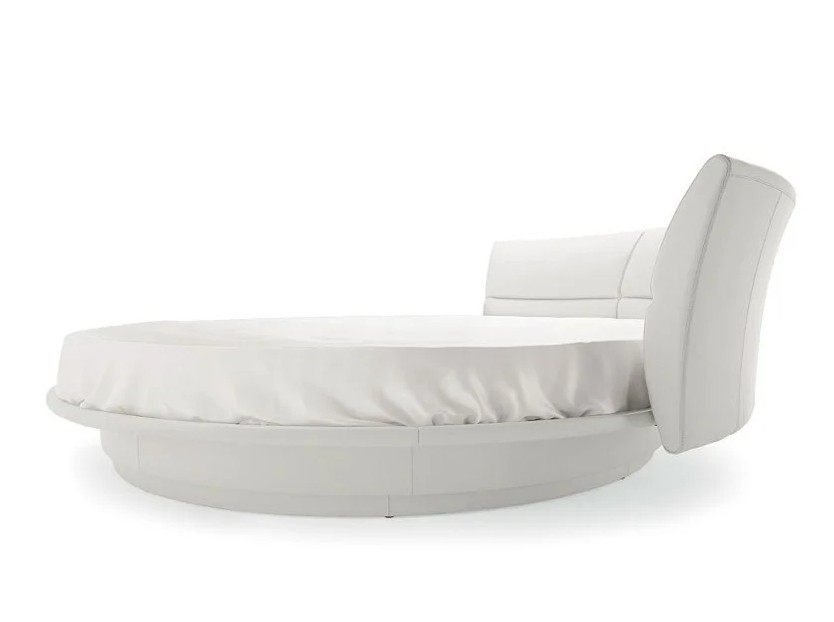 Bedding for the round bed
The cons, however, are the large dimensions, as mentioned: it is not a solution that fits every room. Logically, round beds require ad hoc bedding, from the sheets to the mattress to the mattress cover. For those who want to overcome this inconvenience, there are the round mock solutions, where the frame and consequently the mattress are rectangular and an external structure is added to create the round shape. At the same time, having no obstructions around it, it will be very easy to make and unmake.
The bed as protagonist: what about the rest of the room?
How to furnish the rest of the room when dealing with a round bed? As mentioned, depending on it. Several models also have built-in surfaces to be used as a shelf or bedside table and storage. There are also swivelling versions. A complete gamble would be to opt for other furniture with sinuous shapes, but the risk is to create an environment that is excessively destabilising and almost leads to dizziness. Better essential furniture, since we are talking about minimalist settings, with simple shapes.
For materials, give way to wood, iron or metal and there are also upholstered variants in leather, linen, cotton, velvet, microfibre and silk.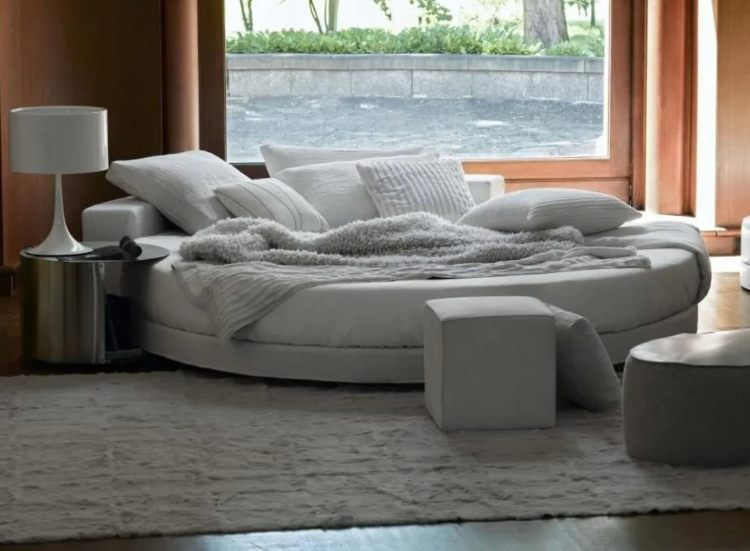 Need to furnish your home or a single room?
Choose a top-notch woodworking shop.

We have over 50 years of experience!
Contact us!
Il Piccolo, a second generation family business, opens its showroom in Lugano. With over 50 years of experience, Il Piccolo brings with it a wealth of technical and design knowledge of the highest level, thanks to the many interiors designed and furnished around the world. In addition, Il Piccolo represents many of the best international luxury furniture brands. We design, manufacture and sell the best in design. Also with regard to La Cornue kitchens, we follow the customer from the design to the realisation of the project, integrating the whole process with a precise and professional service.CONTACT US