Il Piccolo Blog
Round designer sofa, a different shape that adds an extra touch to the living room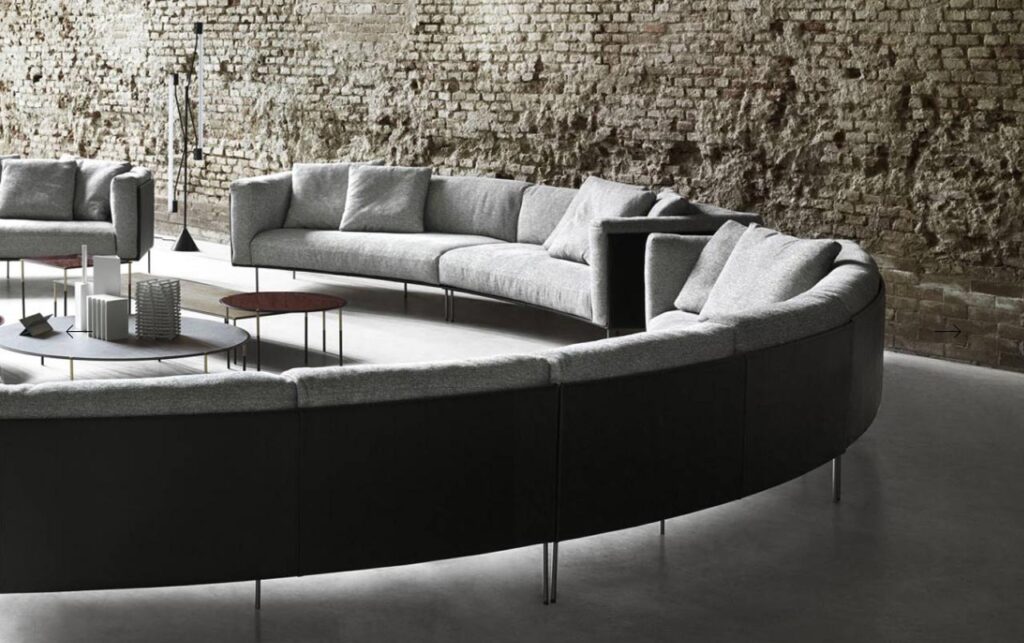 Round sofa, unusual design
Can a round sofa be a design element? Certainly yes, however bizarre it may seem at first glance. The need for design furniture that gives a unique touch to the home has recently greatly expanded the choice of sofa, making the round sofa very glamorous.
A round sofa is therefore a designer sofa, capable of giving a unique touch to your home. More and more the sofa itself is a design element, for example the two-sided sofa. A round sofa is characterised by soft, sinuous lines.
Round sofa, to be a design element, it must be positioned in the best possible way
In order to best fit into your environment and make a round sofa a design element, you must pay attention to where you place it. In principle, the round sofa is a piece of furniture that is suitable for any style of living room, from modern to classic, and is also perfect for an open space, but be careful what you put next to it and how you position it: it could go from being a design element to a discordant note.
What can you put next to a round sofa to make it look designer? It is advisable to choose a low table, possibly following the sinuous lines of the sofa itself, to give a sense of continuity.
In order for the round designer sofa not to be something impromptu in a living room, even a luxury one, something circular is needed. All you need are some decorative elements, which can also be designer, such as decorations on the walls, mirrors or chandeliers. A carpet can certainly help to give continuity to the round shape of the sofa.
If the living room in which you decide to place the round sofa is circular, it will fit anywhere. But if the room does not have the shape of a circle, the round sofa, in order to be a special and appreciated design element, should be in the centre. Its special shape makes it not only a design element, but also a corner for relaxation. If you have large windows with a beautiful view, the round sofa can be placed so that those sitting on it can enjoy it.
A round sofa is often modular. It becomes designer with…
It is advisable to choose a round sofa if the living room you have available is large, otherwise it would risk not being designer at all, but rather disfiguring. Often the round sofas on the market are large and can seat up to eight people, making them perfect for hosting friends. As is the case with double-sided sofas, a round sofa is usually modular. It no longer has the rigid structures that characterised sofas of the past. On the contrary, the round sofa can be decomposed and change shape, with some parts that could become, for example, a pouf to put your feet on: an element of extreme design in this case is the possibility to change.
What materials and colours should be chosen for the round designer sofa?
Of course, you can find round sofas in all materials, from the softer ones where you can sink down to those with more modern materials, such as woven fibres, more suitable for an outdoor space than for a living room (in fact, the round shape in sofas also characterises outdoor sofas). The choice of colours is also very wide, from the softest to the strongest shades. As always, you can decide to choose a colour that matches the dominant colours of the room that will host the round sofa, or choose to be daring, with a completely different colour and bright tones, or even go for a two-colour or even multi-colour choice. It depends on how much you want to dare, pushing your round sofa to be an element of pure design. One must always be careful not to overdo it. Good taste must be the master on every occasion.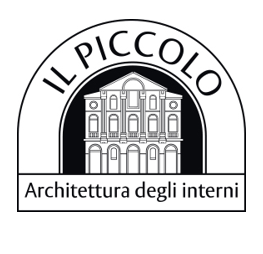 Il Piccolo, a second generation family business, opens its own showroom in Lugano. With over 40 years of experience, Il Piccolo brings with it a wealth of technical and design knowledge of the highest level, thanks to the many interiors designed and furnished around the world. Moreover, Il Piccolo represents many of the brands
We design, produce and sell the best in design.
We follow the customer from the planning to the realisation of the project, integrating the process with a precise and professional service.