Il Piccolo Blog
Informal, convivial and less bulky, because with a round table you can never go wrong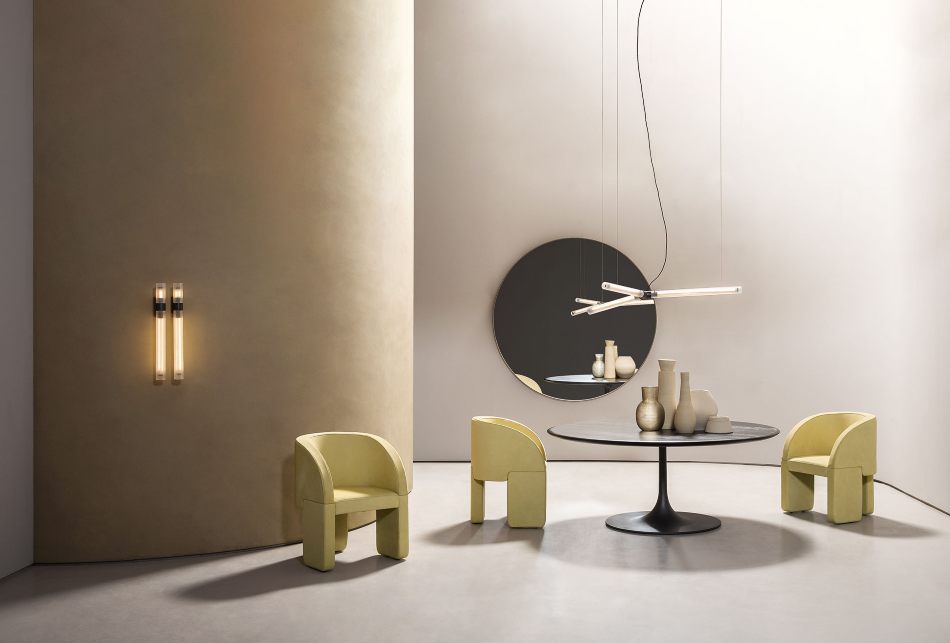 The table as the centre of family life
Traditionally, it is the table that is the centre, both visually and above all conceptually, of the room and also of the home, the place where people meet for lunch and dinner, to read, to do their homework while their mother cooks. This is why in so many homes people still opt for the classic 'desco', around which to gather, even if they like the concept of an island where they can eat. But how to choose it correctly? Is it better to have a round table, a rectangular table, a square table or even a table with special shapes such as ellipses?
What to take into account when choosing your table
The table is the convivial element par excellence, as well as an important design complement. It goes without saying that one must choose it carefully, to introduce it into one's kitchen, living room or both, but also outdoors. One must not only pay the utmost attention to the material, the style, which of course must be consistent with that of the entire furniture, and the colour, but also to such a fundamental element as the shape.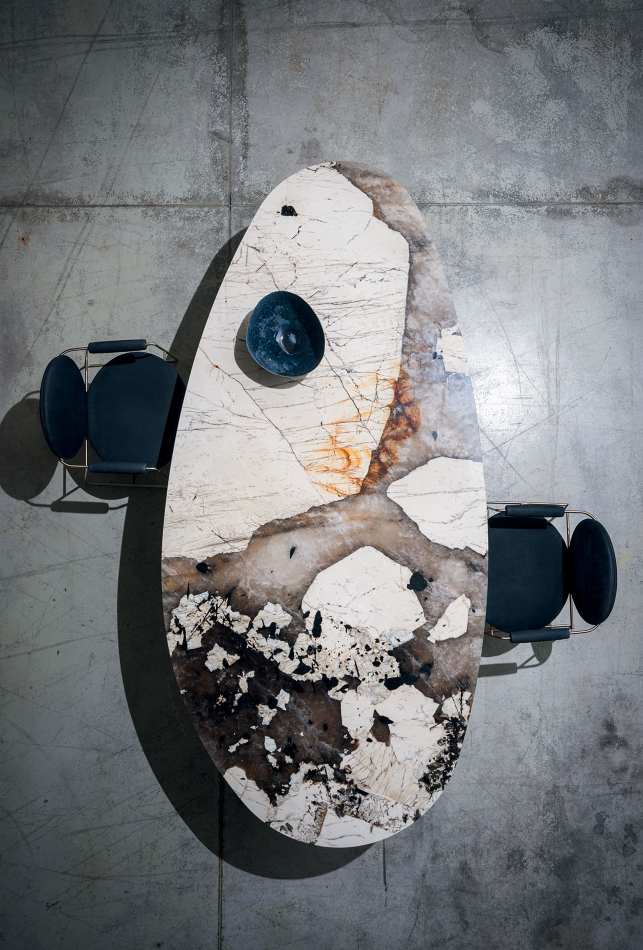 The round table cancels roles
Before deciding, it is necessary to take into account a long series of variables, starting with the style of the place and ending with the shape of the room in which it is placed. But without forgetting that the shape is able to convey messages. If you want a table that is extremely convivial, even informal, without any real roles, the round table is the best choice. It has no corners and no sides that are longer or larger than others. This allows a direct relationship with all the diners. When the table is round, there is no one at the head of the table. It is often not even necessary to assign seats first, which can instead be dynamic. On the other hand, if one opts for a rectangular table, two people will be at the head of the table, a challenging role in itself, and the distances between one diner and another will not be equal, making it difficult to have a conversation involving everyone.
Even the square table, in theory, allows the same equal arrangement, especially if it is small and seats only one person on each side. But there is nothing like the round table to create a relaxed atmosphere!
Other reasons why the round shape is always good: from children to legs
Another detail, which is not symbolic but purely practical, makes a table with a round shape very comfortable. In most cases it is in fact supported by a leg in the centre. It is therefore away from the chairs and no diner bangs their legs on it. There are also round tables with several small legs, as a design detail: pleasant and original to look at, certainly, but it risks being uncomfortable.
The round table is suitable for a house where there are children, as it has no edges.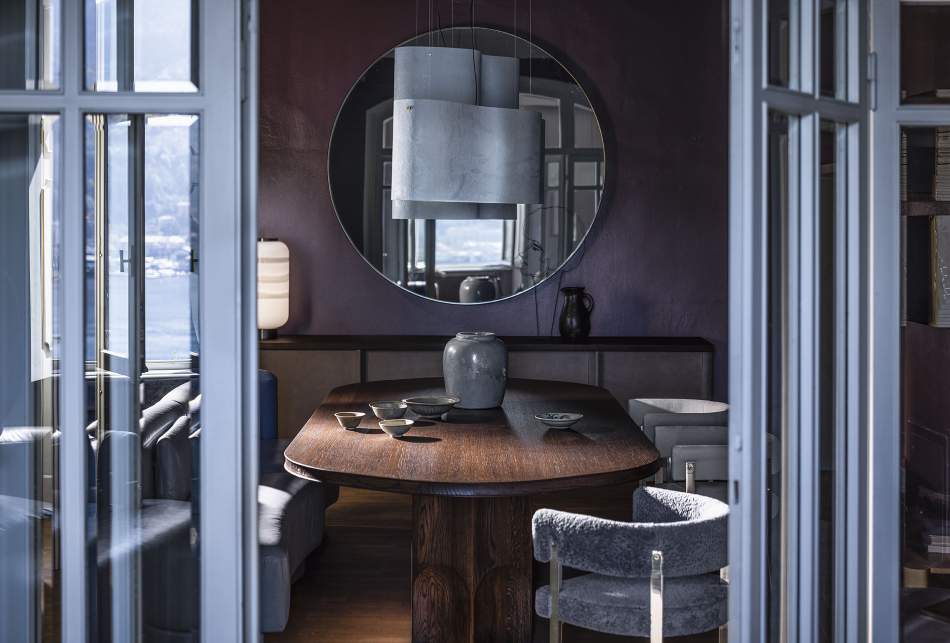 How big does a round table have to be?
For the same surface area, the round shape leads to a smaller footprint, so it could be a space-saving solution. But it is actually suitable for any type of room, whether large or small: it brings a feeling of airiness in any case, so it enlarges spaces that are not too large, and fits in well where space is at a premium. On the other hand, it must be taken into account that, since it has no edges, it cannot be leaned against a wall (but if you do, even with a square or rectangular solution, you will inevitably lose a side).
As far as dimensions are concerned, usually a round table for four people, so not too big and not too small, suitable for family requirements, should have, to seat everyone comfortably, a diameter of 80 centimetres, rising to 120 if there are six seats. Also don't forget the space needed for chairs: diners need to be able to move around easily, so leave a little extra.
Need to furnish your home or a single room?
Choose a top-notch woodworking shop.

We have over 50 years of experience!
Contact us!
Il Piccolo, a second generation family-run joinery, opens its own showroom in Lugano. With over 50 years of experience, Il Piccolo brings with it a wealth of technical and design knowledge of the highest level, thanks to the numerous interiors designed and furnished all over the world. In particular, Il Piccolo has a wealth of experience in the design and production of several corner wardrobe models. Finally, Il Piccolo represents the world's most prestigious furniture brands.
Our company designs, manufactures and sells the best of made-in-Italy interior design, following the customer from the design to the realisation, delivery and installation of the work, supplementing the process with a precise and professional assistance service. Looking for the ideal corner wardrobe for your room? CONTACT