Il Piccolo Blog
Sackchair, from an idea by Zanotta the comfortable and versatile complement for the living room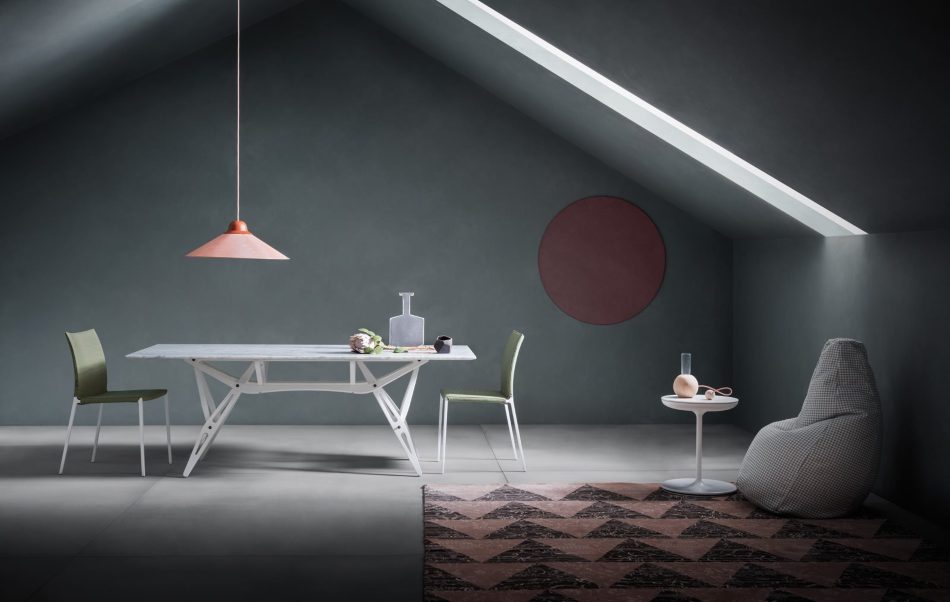 What are sackchair?
In the living room, in front of the TV or with a book, with friends or family or in solitude, taking advantage of the silence of the evening, the watchword is one: relaxation. You want furniture that in addition to being design-oriented, i.e. capable of giving the room a touch of ambience, is also capable of providing maximum comfort. For these reasons, a trend in recent years is to choose, instead of or in addition to classic sofas or armchairs as they have always been known, the sackchair.
This is what is often called a pouf, i.e. an armchair, made of different materials, which is characterised by the fact that it has no real structure. When someone sits down, the armchair takes on the shape of the person, who can change it to their liking. It is easy to see how comfortable it is, because it is ergonomic by definition and adapts to everyone's postural needs, great for those who have been stiff-backed in the office all day. That's not all, though: sackchairs have an internal padding of polystyrene balls. It ensures that it does not change shape over time, does not spoil and does not absorb liquids either.
A must-have design object
In addition to being extremely comfortable, the bean bag chair is a true design object. With its great variety of shapes, materials and colours, it is a unique, indispensable addition to a modern, essential living room.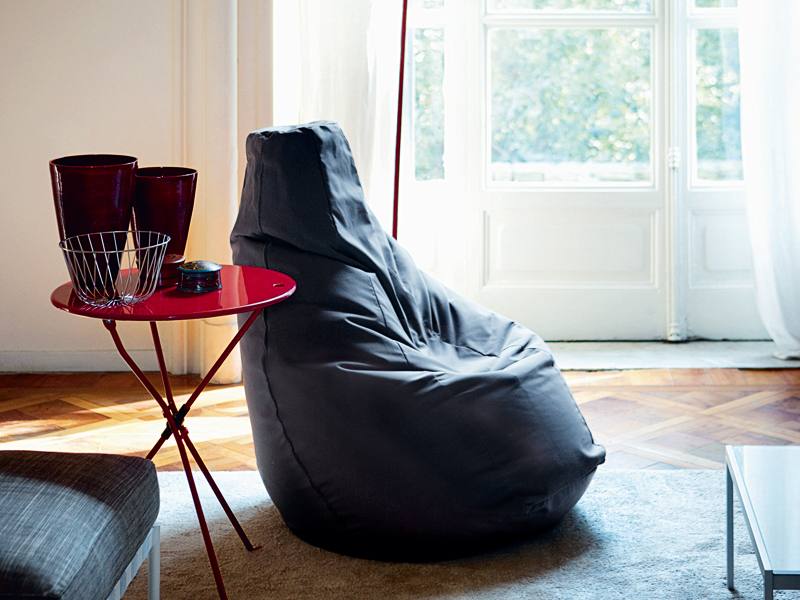 The history of the sackchair and Zanotta
This armchair model is deeply linked to Italian interior design, as it was invented by Piero Gatti, Cesare Paolini and Franco Teodoro in 1968. The three created it for Zanotta, a Brianza-based brand known worldwide for being one of absolute Italian excellence in the world, capable of revolutionising the world of design. This type of armchair is perhaps one of the icons of the company, the first to realise its potential and produce it. It was born as an avant-garde experiment, with the function of adapting objects to the shape of the human body. Rather than thinking about complex mechanisms, the three Italian designers started with man himself to ensure ergonomics and comfort. And they hit the jackpot!
You could call it a deconstructed armchair. Even for its innovation and how easily it fits into modern living rooms, giving them a touch of class, it was awarded the Compasso d'Oro in 2020. Zanotta has its own line called sacco, with a casing containing highly resistant expanded polystyrene balls and also available for outdoor use, to bring the inimitable comfort of this anatomical armchair to terraces and gardens. It is available in Tulip, Pied de poulle and leather, the first two versions with removable covers. The range of colours is vast and capable of adapting to any context and at the same time being the central element!
For even more relaxation, there's the mega armchair
But why, besides comfort (which is in any case a fundamental atout!) choose a sackchair? On an aesthetic level, it is priceless. You can opt for a simple, small-sized model, or even have armrests and a backrest. For even more absolute relaxation, you can resort to the mega beanbag: here you can also lie down, even accommodating two people. Some models are equipped with convenient pockets, so that everything is at hand without having to stand up and without having to use tables.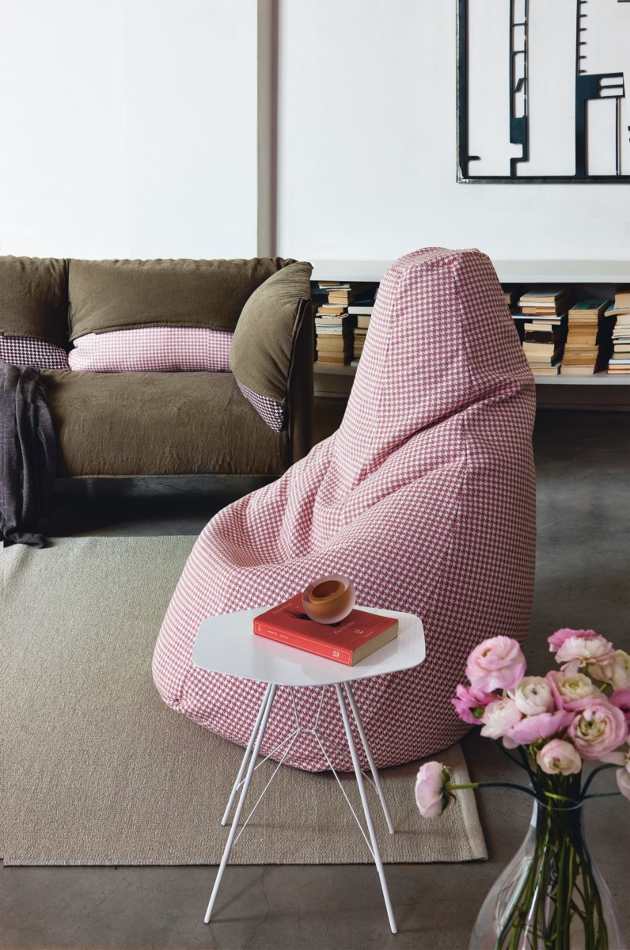 The materials of the sackchair
It is an extremely versatile piece of furniture, which can also be easily transported from one place in the room to another. To make it even lighter, there are types of air-filled bean bag chairs.
As far as materials are concerned, sackchair covers can be made of PVC, which is practical and easy to keep clean, or faux leather, which is both elegant and durable. Cotton, wool or canvas can also be chosen. On colours, paper… white!
Need to furnish your home or a single room?
Choose a top-notch woodworking shop.
We have over 50 years of experience!
Contact Us!
Il Piccolo, a second generation family-run joinery, opens its own showroom in Lugano. With over 50 years of experience, Il Piccolo brings with it a wealth of technical and design knowledge of the highest level, thanks to the numerous interiors designed and furnished all over the world. In particular, Il Piccolo has a wealth of experience in the design and production of several corner wardrobe models. Finally, Il Piccolo represents the world's most prestigious furniture brands.
Our company designs, manufactures and sells the best of made-in-Italy interior design, following the customer from the design to the realisation, delivery and installation of the work, supplementing the process with a precise and professional assistance service. Looking for the ideal corner wardrobe for your room? CONTACT