Il Piccolo Blog
Soft, deliberately worn, clear: the unique atmospheres of shabby chic kitchens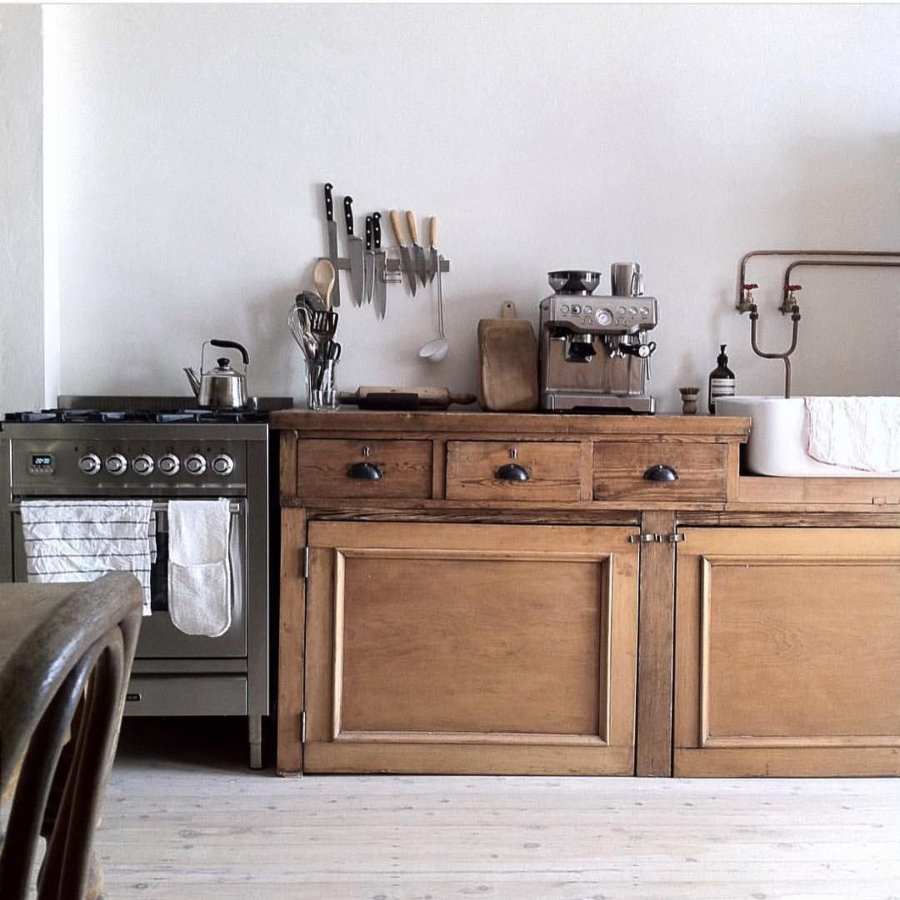 The charm of the shabby chic style
Soft colours, furniture that combines a worn-out feel, taken from tradition but in an elegant and strategic way. The shabby furnishing philosophy is inspired by English dwellings and is gaining more and more popularity, due to its ability to recreate a serene ambience with touches of lived-in and antique, for example through specially worn elements. The result is something classic and refined, yet very distinctive and balanced. If one then decides to decline shabby to chic, one creates unique and fascinating rooms, even with the help of an interior designer capable of delivering a turnkey project. But what do you need to take into account when you want shabby chic kitchens?
Wood is the main material in shabby chic kitchens
Although it is always essential to take personal taste into account in interior design, when the intention is to create a kitchen that is both shabby and chic, the rules to follow are precise. The furniture must essentially be made of wood, a material that has always given a great feeling of home warmth and lends itself perfectly to the shabby and used yet elegant look of the shbby style. So, from the kitchen to the tables to the chairs, everything must be made of wood, with specially created finishes that make the furniture look as if it has already been used: here, too, lies the art of this particular furnishing philosophy. It is not easy to recreate, but when you succeed, it is pure magic! Wood can be complemented with metal details, for example wrought iron, and glass can be used, especially for utensils, which become an integral part of the furniture.
Doors and finishes, the guidelines for a shabby chic kitchen are clear
Shabby chic kitchens have framed cabinet doors and are worked with grace and elegance without excess. It means that they are framed, a detail that becomes a design feature, very important in furnishing in this style, capable of giving a retro and rustic atmosphere. The finish is pickled, because it deliberately reproduces the effects of wear in the corners and on the surface.
As far as wall units and shelves are concerned, in an elegant shabby kitchen the latter are to be preferred, together with the day shelves. Use as few wall units as possible! Rather than an island, choose an important table, with also a fairly large and capacious sideboard.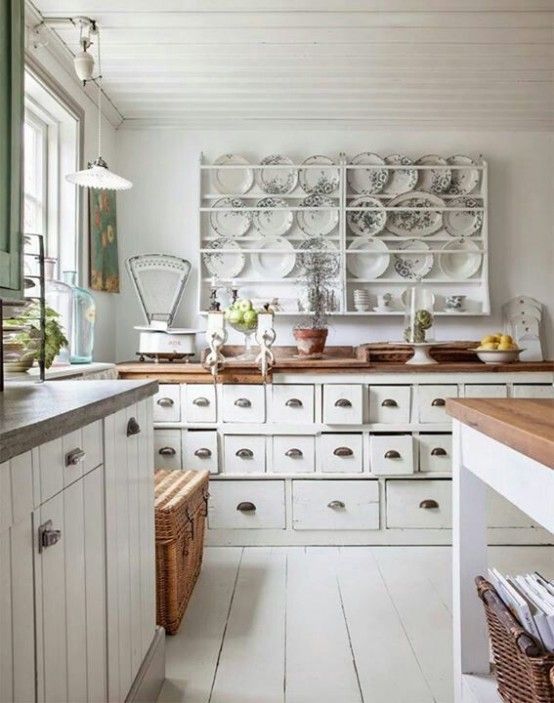 The differences between modern styles and shabby. A whole different concept!
While in many styles, especially the very modern and minimalist ones, there is a tendency to seek formal cleanliness, hiding utensils and eliminating any element considered superfluous, in shabby chic they become an integral part of the final effect. The kitchen block, for those who like it, can be freestanding, i.e. free-standing, or for those who prefer it recessed at the base: however, do not forget an important hood. Here is another difference, since modern kitchens look for concealed hoods while shabby chic kitchens instead require a prominent one, perhaps even in masonry. Faucets should be made of brass and follow classic lines.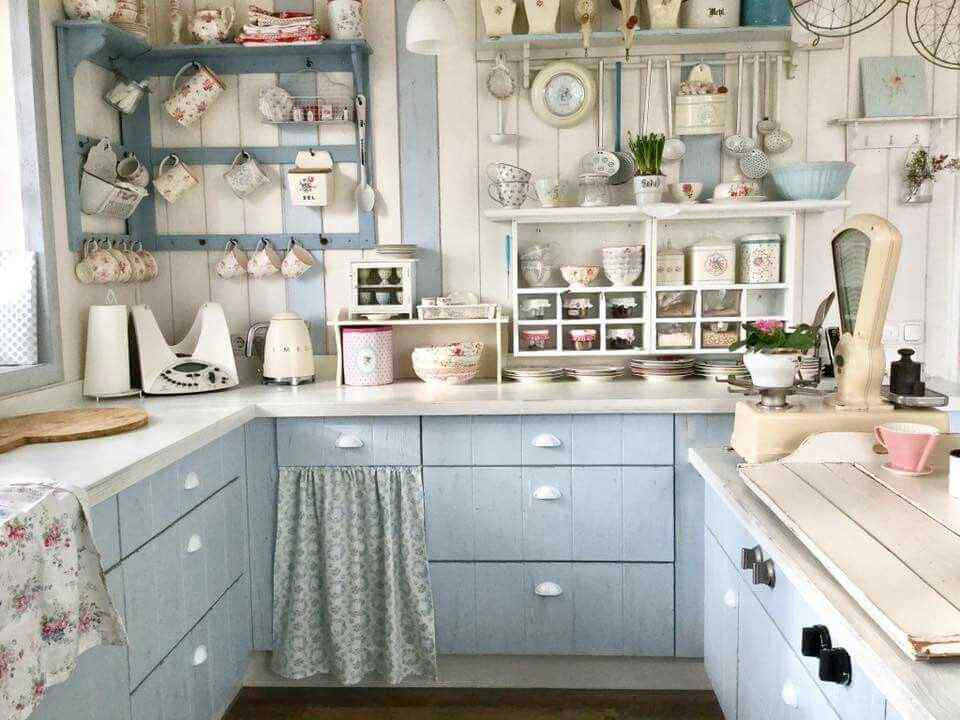 Rounded shapes and soft colours for shabby chic kitchens
The shapes of the furniture are rounded and soft. Those who wish can insert an antique, even rococo sideboard or cupboard. The perfect floors for shabby chic kitchens are in lightened wood, alternatively porcelain stoneware creates an excellent effect. For the walls, a rustic effect can be created by deliberate peeling or by stripes. If you prefer something simpler, opt for light colours such as white, cream, grey or pink, always in pastel shades.
The colours in a shabby chic kitchen are in fact taken from that type of palette: fresh, light, soft. White dominates, which is the colour that should go the most for furniture and accessories, combined with tones such as lavender, sage green, pastel pink. In short, always something soft and very delicate.
Need to furnish your home or a single room?
Choose a top-notch woodworking shop.

We have over 50 years of experience!
Contact Us
Il Piccolo, a second generation family-run joinery, opens its own showroom in Lugano. With over 50 years of experience, Il Piccolo brings with it a wealth of technical and design knowledge of the highest level, thanks to the numerous interiors designed and furnished all over the world. In particular, Il Piccolo has a wealth of experience in the design and production of several corner wardrobe models. Finally, Il Piccolo represents the world's most prestigious furniture brands.
Our company designs, manufactures and sells the best of made-in-Italy interior design, following the customer from the design to the realisation, delivery and installation of the work, supplementing the process with a precise and professional assistance service. Looking for the ideal corner wardrobe for your room? CONTACT