Il Piccolo Blog
Simple and elegant interior design: what are the best proposals?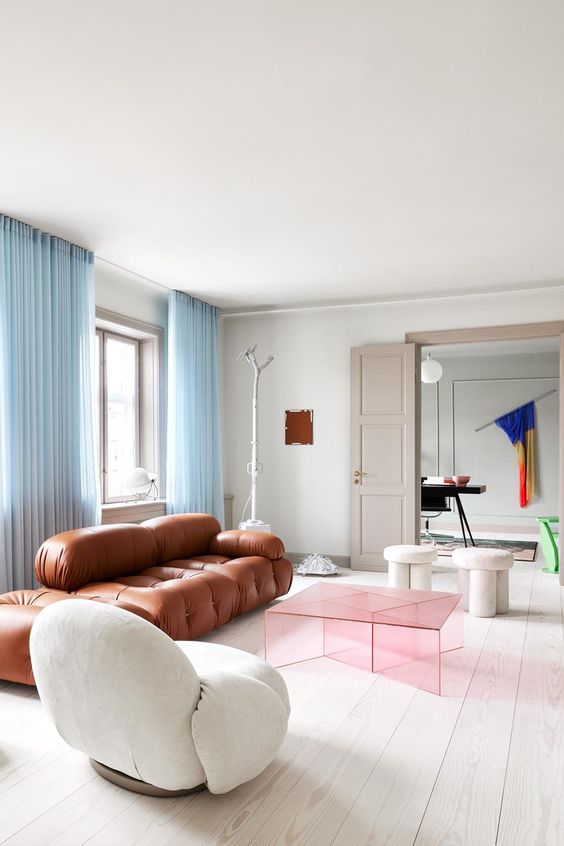 One of the most characteristic trends in interior design in recent years is to seek out rooms furnished in a simple and essential way, without however renouncing elegance.
In this regard, we have collected 10 suggestions and tips, useful for creating a simple and elegant interior design project, capable of capturing the attention and characterising your home in a unique way. Let's see what our suggestions are!
Choose furniture with clean lines
When talking about simply and elegantly furnished rooms, one cannot but think of Nordic and Scandinavian style furniture. In these rooms, furniture with rigorous lines and essential structure are the absolute protagonists. Light colours, smooth surfaces and geometric designs are the guidelines to follow when furnishing rooms in these styles.
Focus on sophisticated (but delicate-looking) materials
The right materials really make a difference and can determine the success or otherwise of an interior design project. For simple and elegant furniture, it is advisable to focus on fine materials with a refined appearance. Marble is a perfect example: whether in its lighter, white-tinged varieties or darker ones such as brown and black marble, it can give great personality to spaces. It can be used for floors, tables or kitchen work surfaces, always guaranteeing a great end result.
Taking inspiration from the natural world
Organic interior design is an ideal example of simple and elegant furniture. This style is inspired by the natural world and allows you to create interiors that inspire well-being and harmony. Through the use of light colours and pastel shades, wooden elements and textiles made of natural fibres, the result is furniture that is both subtle and luxurious.
Defining the colour palette for interior design
Harmony is a key concept when you want to achieve a great result. Colours play a decisive role in this respect. There are many colour palettes that guarantee a simple and elegant interior design. For example, one can start with neutral colours, which can be enlivened with burgundy, teal or gold accents, or build a pastel palette with delicate, fresh nuances.
Enhancing spaces with a contemporary art carpet
When you need to complete your décor by bringing a touch of colour and personality, a contemporary art rug is the ideal choice. The models made by contemporary designers are creations of considerable artistic value, as well as being functional furnishings that can enrich the look of the entrance hall, living area or bedrooms. Here too, a simple and elegant interior design expert will be able to guide you in making the right choice.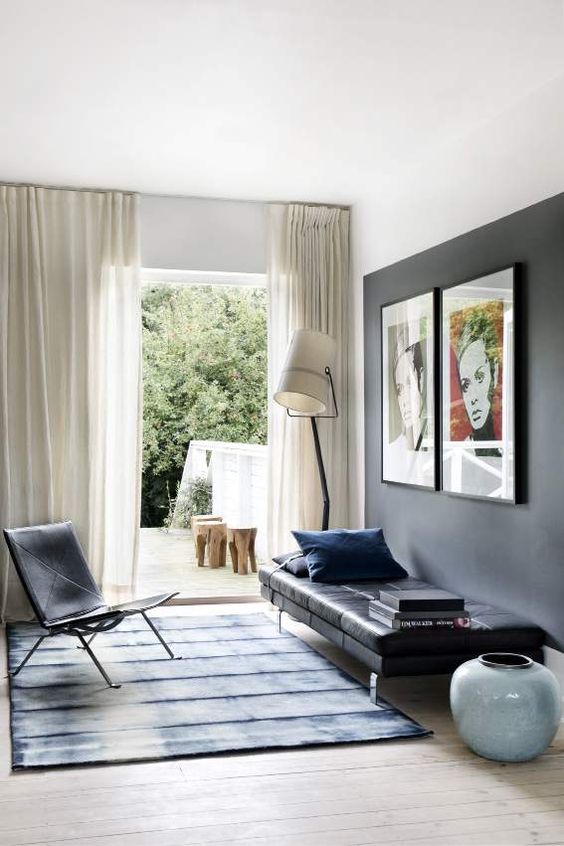 Choosing wall colour and decoration
Walls are probably the most underrated element of furniture, yet they can become central in interior design. When working on a project it is important to make sure that there is a good balance between walls and furniture. If for the latter you have chosen, for example, a Nordic and essential style, for the former you could go for coloured wallpaper or important wall decorations such as a carpet. On the contrary, if you have opted for furniture with refined and refined lines, it is preferable not to steal the scene from them, opting for white walls or walls painted in a delicate colour. Here are therefore other ways of realising an interior design that is simple and elegant at the same time.
Ensure a good balance between natural and artificial light
Good lighting is crucial to bring out the elegance and simplicity of the décor. Natural light and artificial light must always be well balanced, sufficient to illuminate the whole room and able to enhance the highlights of the house or flat. In addition to providing light, designer lamps and chandeliers can also become important furnishing elements, sometimes chosen specifically to decorate the space.
Creating harmonious furnishings in different rooms of the home
One of the tasks of those called upon to curate an interior design project inspired by the concepts of simplicity and elegance is to ensure stylistic coherence and harmony between the various rooms in the home. Moving from the living area to the sleeping area and vice versa, one should be able to appreciate the different interpretations that the interior designer has given to elegant and simple furniture, recognising the common thread followed. 
Attention to detail
There are so many details that can be exploited in simple and elegant interior design. One can act on furnishing accessories and decorations, for example, or one can focus on the use of furniture with sophisticated details, such as the grooves in the kitchen, the handles of a chest of drawers or the mouldings of a wardrobe. Again, contrasting combinations of different materials can be proposed in rooms.
Complement interior design with a personal touch
The risk one runs when planning a simple and elegant interior design is that it may appear cold and lacking in personality. How can this risk be avoided? You can enrich the décor with designer furnishings, i.e. unique, carefully restored pieces or custom-made furniture. These are in any case valid options, capable of adding a special touch to the room, to warm its atmosphere.
Need to furnish your home or a single room?
Choose a top-notch woodworking shop.

We have over 50 years of experience!
Contact Us
Il Piccolo, a second-generation family-run joinery, opens its own showroom in Lugano. With over 50 years of experience, Il Piccolo brings with it a wealth of technical and design knowledge of the highest level, thanks to the numerous interiors designed and furnished throughout the world. In addition, Il Piccolo represents the most prestigious brands of furniture worldwide. Il Piccolo designs, produces and sells the best of the interior design made in Italy, following the customer from the design to the realization, delivery and installation of the work, integrating the process with a precise and professional assistance service. CONTACT US!