Il Piccolo Blog
Sliding doors, a world of possibility for your spaces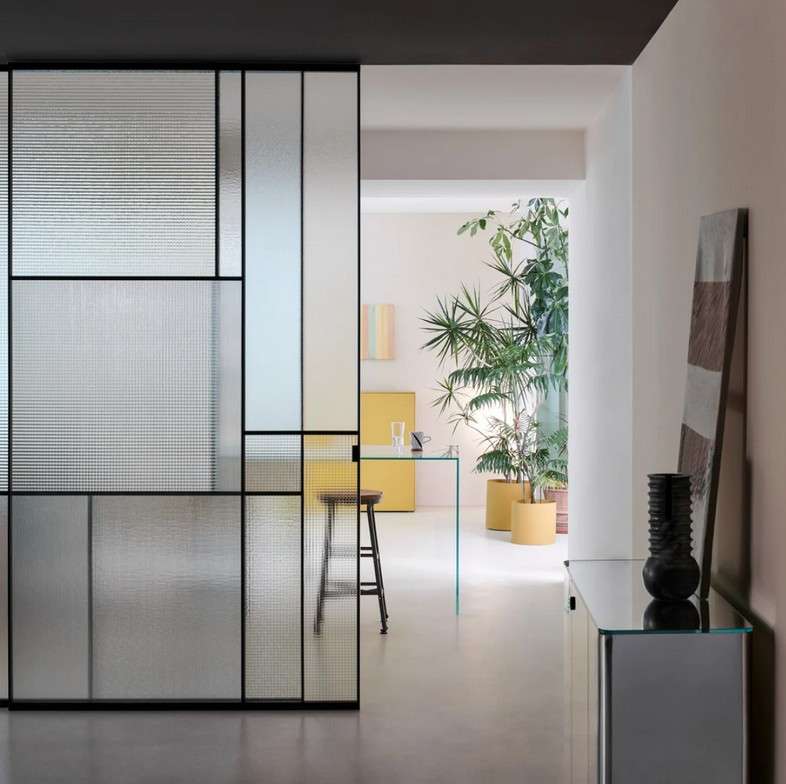 A sliding doors are doors that open by sliding horizontally, typically parallel to a wall. These doors can be hung from a track above or set on top of a track below. Instead than sliding onto the outside of the parallel wall, some varieties slide into a gap in the wall in the direction of movement.
Sliding doors are incredibly popular in homes because they are simple to use, energy efficient, save space, are conveniently accessible, and provide security. Because they take up little space, these inside doors are ideal for compact places such as apartments or small kitchens. Glass doors let natural light into the space, making it more energy efficient. Glass doors provide separation in a large open room without making it appear smaller. A home office with glass sliding doors is one example. They provide privacy without closing off the space because you still have access to the room and allow proper light to pass through.
Types of Sliding Doors
Fixing a sliding roller door might be on your mind whether you're constructing a new house or looking to renovate your existing one. You might be surprised to learn that there are numerous types of sliding doors, each with a special purpose and function. The list below outlines the benefits and drawbacks of some of these popular sliding door types to assist you in deciding which will work best for your upcoming project.
Bi-fold doors
Bi-fold doors are composed of multiple door panels that overlap and fold onto each other when open. Whenever the door is opened, the rollers at the place where the door panels connect slide and fold in a concertina-like pattern.
If you have enough space for such bi-fold door panels to lay at one end of the doorway, this form of door can be an excellent choice. Because the many door panels fold down into a reasonably compact layout, more area in the doorway is open and available for usage. Bi-fold doors can be fairly expensive due to their intricacy and size. The bi-folding door system is more complicated than a simple sliding door system.
Pocket Sliding Doors
Pocket sliding doors are ones that slide into a hidden gap in the wall, hence the name. This will necessitate a wall that is both sufficient to hold the pocket and has enough room on one side of the door frame to allow the door when completely opened. These pockets are often added when a new home is built, however they can be retrofitted if the necessary space is available. They are extremely space-efficient, making them ideal for a tiny ensuite or wardrobe. Because pocket doors are hidden in the wall, it appears as if the door is not even there; rather, it is a part of wall that may appear and disappear as needed, maximizing the room's area potential.
Bypass Siding (Barn) Door
Bypass barn doors, which often serve the same role as cavity doors, are frequently used to maximize space. Bypass bars doors are distinct in that the mechanism is visible and visible rather than sliding on a tracks hidden in the door frame.
Bypass barn doors are often more distinctive and can serve as a statement item for many homeowners and architects. The sliding door roller system on show lends an industrial and functional air to the door and the area it's in. This style is not for everyone, but if you're seeking for something a little distinctive, bypass barn doors could be ideal.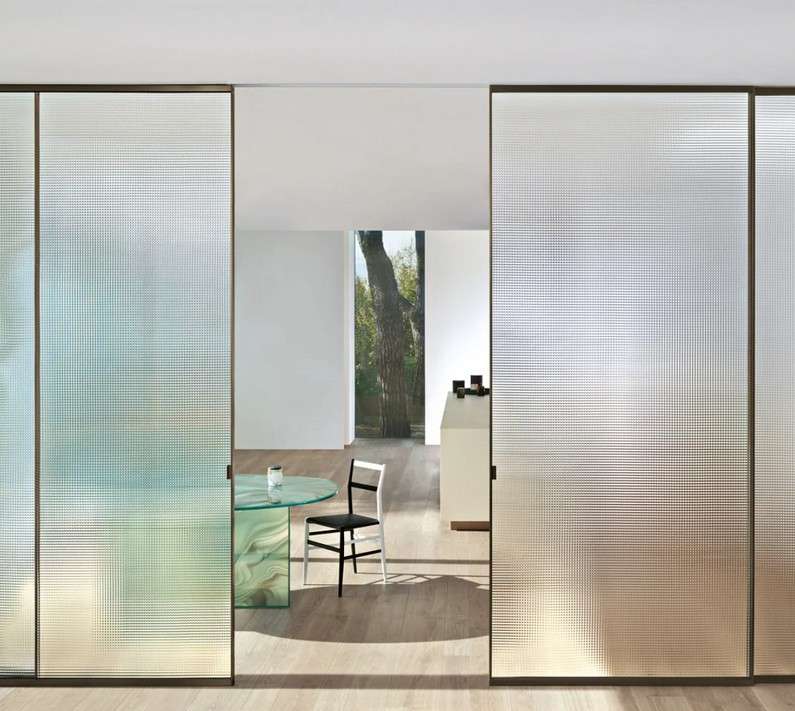 Patio Doors
A patio door is often how we envision a sliding door. It contains two panels, one of which remains stationary and the other of which moves to one side. It is also known as a French door. A pair of glazed patio doors that hinge on opposite sides and meet in the middle are known as French doors. When both panels are opened, they form a huge entryway. But, not all French doors are appropriate for outdoor use.
Sliding patio doors are typically rectangular and composed of glass. They are frequently used to divide the indoor and outdoor spaces. They can also be utilized to divide the lounge room from the dining area when used inside.
Folding & Accordion Doors
Folding or panoramic doors are ideal for bedrooms or living spaces that desire to open up to provide a real indoor/outdoor living scenario. When closed, a folding door resembles a window, giving it a more appealing appearance and allowing for more panoramic views compared to other types of sliding doors.
You can choose how many panels you want for your folding doors, which allows you to better manage the ventilation in your home. Because of its distinctive form, accordion doors do not require as much space to function as other types. Folding accordion doors are an excellent solution for tiny locations with limited space, such as corridors, closets, or restrooms.
Automatic sliding doors
Automatic doors allow fast opening within a small threshold size, making them excellent for high traffic situations where front width and space are important factors. They are popular in glass walls as well as standard surface installation onto solid structures due to their attractive appearance and welcome motion.
Dormakaba's traditional sliding door series is supplemented by curved sliding and telescoping door systems to provide a comprehensive variety of safe, secure, versatile, and dependable solutions for a broad range of applications.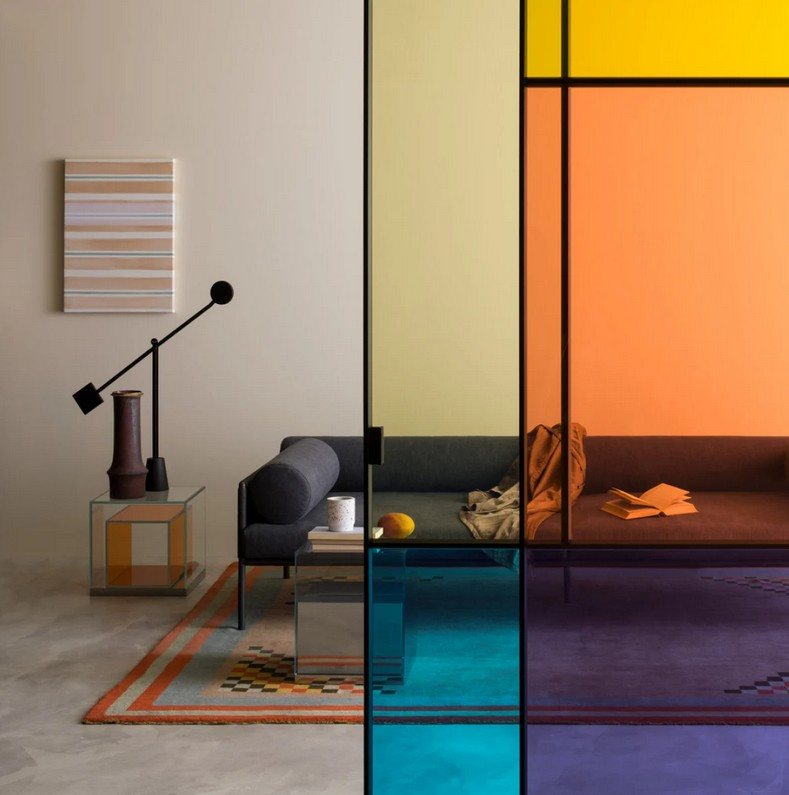 Usage of these Doors
• The benefits of sliding doors are their short space requirements for opening and their simplicity of automation.
• The system is also safe because it cannot be lifted off its hinges.
• they are frequently used as store, hotel, and office entrances, as well as patio doors, closet doors, and room separators.
•            they are also found in vehicles such as vans and both overhead and underground and underground railways.
Need to furnish your home or a single room?
Choose a top-notch woodworking shop.

We have over 50 years of experience!
Contact Us
Il Piccolo, a second generation family-run joinery, opens its own showroom in Lugano. With over 50 years of experience, Il Piccolo brings with it a wealth of technical and design knowledge of the highest level, thanks to the numerous interiors designed and furnished all over the world. In particular, Il Piccolo has a wealth of experience in the design and production of several corner wardrobe models. Finally, Il Piccolo represents the world's most prestigious furniture brands.
Our company designs, manufactures and sells the best of made-in-Italy interior design, following the customer from the design to the realisation, delivery and installation of the work, supplementing the process with a precise and professional assistance service. Looking for the ideal corner wardrobe for your room? CONTACT