Il Piccolo Blog
Steel kitchens are durable, environmentally friendly and easy to clean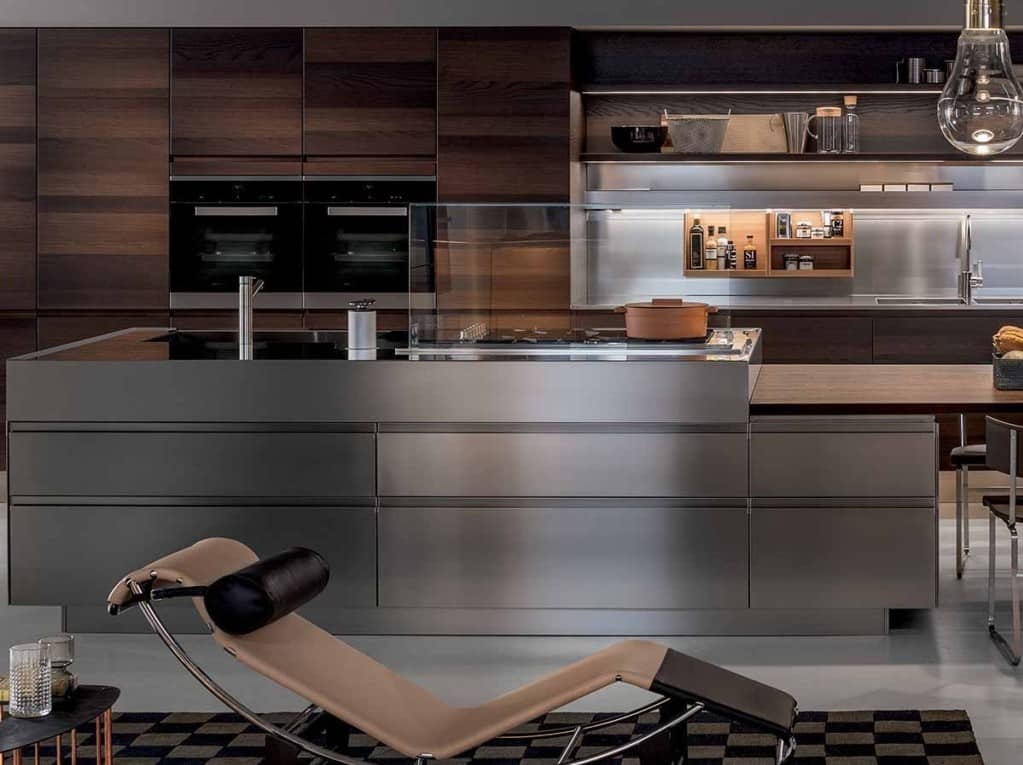 Steel kitchens – not only for restaurants but now also for homes
Steel domestic kitchens are the choice of many people, as they certainly have positive aspects compared to traditional kitchens. How can we not mention, for example, durability and resistance? Steel domestic kitchens are no longer the preserve of restaurants and the like, but are also finding their way into the home, differing in the ease with which they can be cleaned and ensuring optimum hygiene. A warm, strong and unique design is combined with eco-sustainability thanks to a green spirit as steel is 100% recyclable and is one of the most sustainable materials in the world. Steel domestic kitchens do not disfigure for those who delight in cooking delicacies for friends and family; guests will be amazed by a type of kitchen suitable for those who demand only the best.
Home kitchens – thanks to steel they last for years
The longevity of steel kitchens is guaranteed by the strength of the material. It can withstand temperatures of up to 500° and is resistant to corrosion and impact. This is why it is not surprising that steel is the material of choice for the construction of professional kitchens. But not all types of steel are the same. If the thickness of the steel chosen is inadequate, or if the hardness is not right, the risk of a dented or scratched kitchen is unfortunately just around the corner.
Steel is the perfect material for domestic kitchens: it does not alter smells and tastes
Steel, being antibacterial, does not change the colour, smell or taste of food, which cannot be said for other materials. Moreover, steel does not contaminate them by releasing toxic substances. The steel used for domestic kitchens must be of the austenitic type, also known as 8/10 stainless steel, Inox or Stainless steel or even Rostfrei (in French, English and German respectively). Stainless steel is the only steel suitable for contact with food and is perfect for a wide variety of uses related to food and drink.
How do you maintain steel kitchens? Easy, watch out…
Steel is therefore impervious to bacteria and very easy to clean because of the smooth surface of domestic kitchens. Be careful, however, of the inside corners of the compartments and the joints between one module and another, which are the only places where bacteria can hide. When choosing a kitchen, therefore, check how easy it really is to clean, taking into account the inside of the compartments and the joints between modules.
Some steel kitchens are 100% recyclable, while other types of kitchen are not completely recyclable or not recyclable at all. At the end of their life, steel domestic kitchens will return to pure steel, without harming the planet. Mentioning the end of life of this type of kitchen, however, is perhaps not very appropriate because steel kitchens are eternal as long as they are made from top quality materials and well. Steel is unalterable over time and does not age. A simple repair job will restore the steel domestic kitchen to its original splendour in the event of scratches.
When home steel kitchens go designer
Finally, steel domestic kitchens are true designer pieces . A touch of "industrial" transgression in the home or in the outdoor area of the house will enhance the design in contemporary environments and create a subtle yet stark contrast to more classic style environments. If you want a coloured steel kitchen in your home, you should pay particular attention to the paintwork, which should be done using professional and guaranteed techniques.
It is also well known that many top chefs not only love steel kitchens at work, but also choose them for their homes. Practical, hygienic, ergonomic, durable, easy to clean and use, steel kitchens will bring out the chef in all of us, guaranteeing safety, aesthetics and practicality as well as respect for our planet and the value of an investment for children and grandchildren.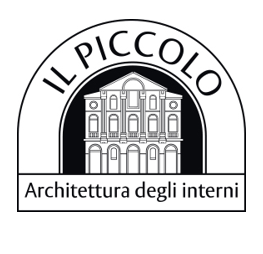 Il Piccolo is a company specialising in interior architecture. In the sector we are today a recognized brand, which has been able to become the spokesman of the made in Italy all over the world.
For over 50 years, we have been serving the most demanding customers and the most innovative designers. Born as upholsterers, over time we have become interior designers, having the privilege and the ability to work with the most famous names in the fashion industry and with architects representing the most prestigious names in international interior design.