Il Piccolo Blog
Swaroski crystal chandeliers, mystery and fascination to arouse wonder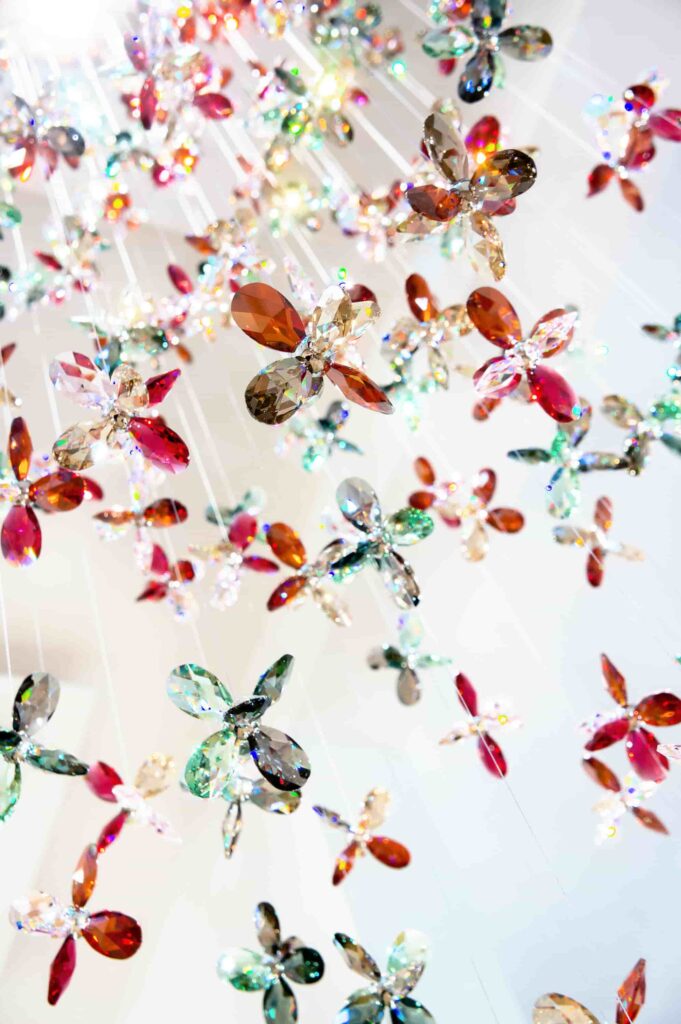 Swaroski crystal chandeliers, value and luxury
Swaroski crystal is a material that needs no introduction. It represents excellence, luxury and elegance, and adding Swaroski crystal chandeliers to your home means giving yourself unprecedented value and luxury. Swaroski crystal is a material whose quality has no equal. Brilliant, bright and pure, it is processed with cutting, grinding and polishing processes that leave nothing to chance. Used in the production of chandeliers, it is available in various sizes and colours. Nothing equals not only the luxury but also the quality and precision of Swarovski crystal chandeliers.
Choosing the best: with Swarovski crystal chandeliers you can
Choosing Swarovski crystal chandeliers really means choosing the best. As is known, this type of crystal is not only used in the production of chandeliers but also of costume jewellery, so as to become, with the passage of time, synonymous with excellence and quality. This type of chandelier can be placed in any room, from the bedroom to the living room, passing through the entrance, with the guarantee of leaving guests speechless and enjoying the splendour and uniqueness of these creations every single day.
The production phase
Swarovski crystal is produced in Austria, in Wattens, where everything is done with great care. Careful attention is paid to each individual crystal to check the quality of the ingredients (sand, minerals and quartz) as well as the composition. No one yet knows exactly what Swarovski crystals are made of, which adds a touch of legend and mystery to chandeliers made from this unique material. Every component, with a few exceptions, bears a laser-etched mark.
Various types of crystal for Swaroski chandeliers
Swaroski crystal chandeliers are not all the same because the company produces different types of crystals. The top model is called Swaroski Strass and is the most precious line up the Austrian company's sleeve, characterised by an extremely precise cut, impeccable polishing and unparalleled optical purity. Choosing Swarovski crystal chandeliers with this type of crystal means really opting for the best of the best. As far as colours and shades are concerned, you are spoilt for choice, as well as for dimensions.
In second place is the Swaroski Spectra line, which is a step below the Swaroski Elements line in terms of light and colour reflection and uniformity of brilliance. Compared to the Strass line, the Spectra line is less expensive because it does not contain lead in its composition. This absence, however, is not a problem because the polishing of the crystal together with the grinding, whose precision is at the highest level, makes the crystal shine in a wonderful way. This type of crystal is only available in the transparent version, but can be adapted to and give light to different types of living rooms and bedrooms.
Asfour is another Swarovski line, which is made in Egypt and is characterised by the composition of lead and glass, combined with extremely precise workmanship that makes the crystal shine like few, if any, others. The crystal is subjected to several checks to determine the absence of bubbles, streaks or colour variations.
Other interesting options are Scholer crystal, an ecological type made mainly of glass and which does not contain lead, and ground crystal, which combines good quality with a lower price than the other lines on offer.
Which to choose? Each option is a marvel
Swarosky crystal chandeliers take advantage of the best characteristics of all these crystals to become the main element of a room to which they give an invaluable sense of refinement and brightness. The choice is wide, depending on the characteristics of your room and the effect you want to achieve. But whichever one you choose, wonder is assured.
Devi realizzare un progetto di Interior Design?
Devi arredare casa o un singolo ambiente?

Scegli una falegnameria di alto livello.
Contattaci
Il Piccolo, a second-generation family-run joinery, opens its own showroom in Lugano. With over 50 years of experience, Il Piccolo brings with it a wealth of technical and design knowledge of the highest level, thanks to the numerous interiors designed and furnished throughout the world. In addition, Il Piccolo represents the most prestigious brands of furniture worldwide. Il Piccolo designs, produces and sells the best of the interior design made in Italy, following the customer from the design to the realization, delivery and installation of the work, integrating the process with a precise and professional assistance service. CONTACT US!