Il Piccolo Blog
The modern wooden bookshelf: how to turn books into an interior design element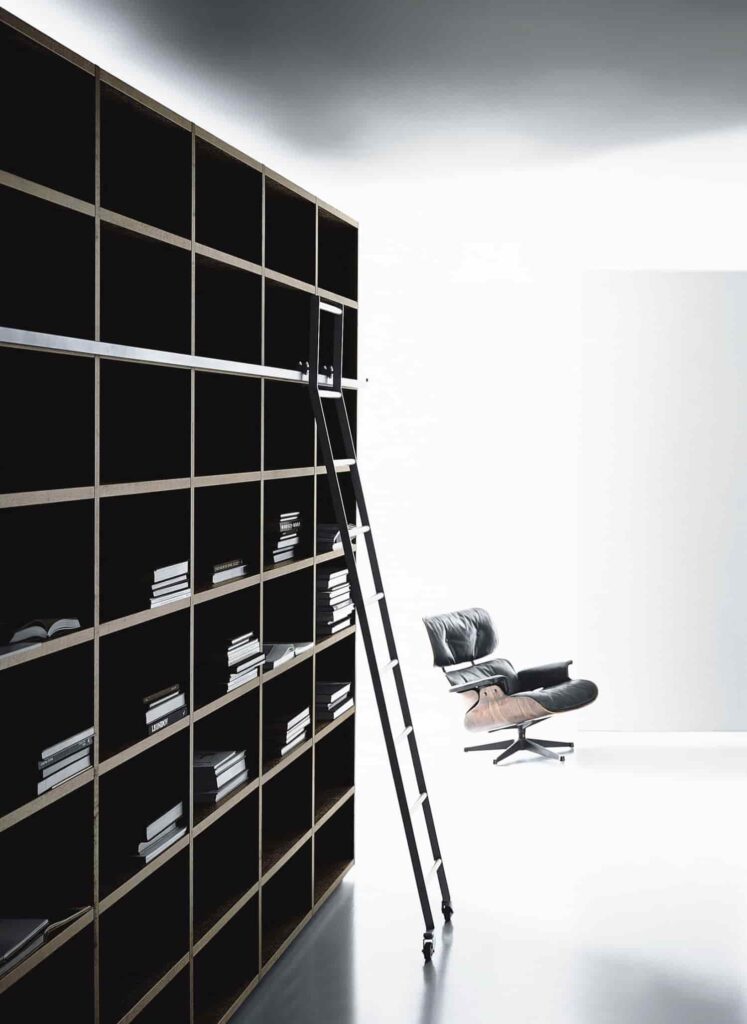 A modern wooden bookshelf is a versatile and practical piece of furniture, necessary not only for those who love reading, but for anyone who wants to furnish a corner of the house with style.
From simple solutions to models with original designs, anyone can find the perfect wooden bookshelf to furnish their modern home. There are several factors to take into account when choosing a bookshelf. Which ones should you keep an eye on? For example, the available space, but also the preferred design, not forgetting the importance of colours and finishes.
What are the advantages of modern wooden bookshelfs?
Spacious, comfortable and sustainable, modern wooden bookshelfs are an essential element of home furnishing. The versatility of styles and functions allows a bookshelf to be placed in practically any space in the home. You can install it in the entrance area, you can place it next to the furniture in the living room, you can use it to populate a corridor or a basement or you can use it to organise the space in the bedroom. In each of these rooms, modern wooden bookshelfs can improve the liveability of the rooms and furnish the home in a functional way.
Unlike bookshelfs made of other materials, wooden bookshelfs are more sustainable and environmentally friendly. Models made of solid wood are also durable and solid, representing an investment that will certainly last over time.
One of the advantages of modern wooden bookshelfs is their low maintenance requirements. Painted or treated wood does not require any special maintenance and retains its appearance for a long time. When choosing the best wood species to create the bookshelf, it is preferable to choose hardwoods, which are not damaged by knocks or bumps. If you choose not to varnish the wood, you should also take into account that some woods tend to darken or lighten over time.
Which structure to choose for modern wooden bookshelfs?
Designers and manufacturers offer a variety of modern wooden bookshelf models. Wall-mounted bookshelfs are the most traditional solution. They come in a wide variety of sizes, shapes and colours, and fit easily into a variety of environments.
Suspended bookshelfs are a more design-oriented solution. They are usually small in size and are an excellent idea for those who want to concentrate their books in a specific corner of the house or for those who want to combine special books with special objects. This kind of modern wooden bookshelf is customisable and available in various creative solutions. And it can be successfully installed either on an empty wall or in combination with other furniture, whether floor-standing or wall-hung.
For those who are particularly fond of books and have plenty of space, a corner wooden bookshelf is the best solution. The most modern models depart from tradition by alternating spaces with different heights and volumes or by using a combination of wood and various materials such as metal or designer plastics.
If you are looking for an original solution, you can opt for a designer wooden bookshelf: the possibilities are almost endless, with overlapping cubes, tree-shaped models, bookshelfs made from recycled objects and bookshelfs that play with various geometric shapes.
The best solutions for furnishing your home with a modern wooden bookshelf
Why relegate books to a corner of the house? You can take advantage of the design of modern wooden bookshelfs to furnish your home in an intelligent way and make books the protagonists of your furniture!
Let's take the case of open spaces, for example. In such environments, wooden bookshelfs, as well as storing books and various objects, when used to separate spaces, can become the protagonists of the furniture of the living area. Here, double-sided bookshelfs work best, with open modules that are visible from several angles.
Another furnishing idea which underlines the versatility of a modern wooden bookshelf is to use modular models. Solutions of this type allow anyone to easily find the ideal configuration to furnish the spaces of the house. The availability of modules that can be freely combined and placed side by side adapts to the most varied dimensions and styles.
The colour of the wooden bookshelf is one of the most important elements to consider, as it can influence the final look of the room. A modern bookshelf in natural wood is perfect in a home decorated in a Nordic style or where the furniture is inspired by the colours of nature. On the other hand, a modern bookshelf made of wood painted in a bright colour is a good solution to liven up the room or to adapt to a very colourful environment. In short: customisation is always possible and the final result of the project can give home interiors a truly unique and surprising look.
Devi realizzare un progetto di Interior Design?
Devi arredare casa o un singolo ambiente?

Scegli una falegnameria di alto livello.
Contattaci
Il Piccolo, a second-generation family-run joinery, opens its own showroom in Lugano. With over 50 years of experience, Il Piccolo brings with it a wealth of technical and design knowledge of the highest level, thanks to the numerous interiors designed and furnished throughout the world. In addition, Il Piccolo represents the most prestigious brands of furniture worldwide. Il Piccolo designs, produces and sells the best of the interior design made in Italy, following the customer from the design to the realization, delivery and installation of the work, integrating the process with a precise and professional assistance service. CONTACT US!