Il Piccolo Blog
Those without time and imagination do not choose unfitted kitchens!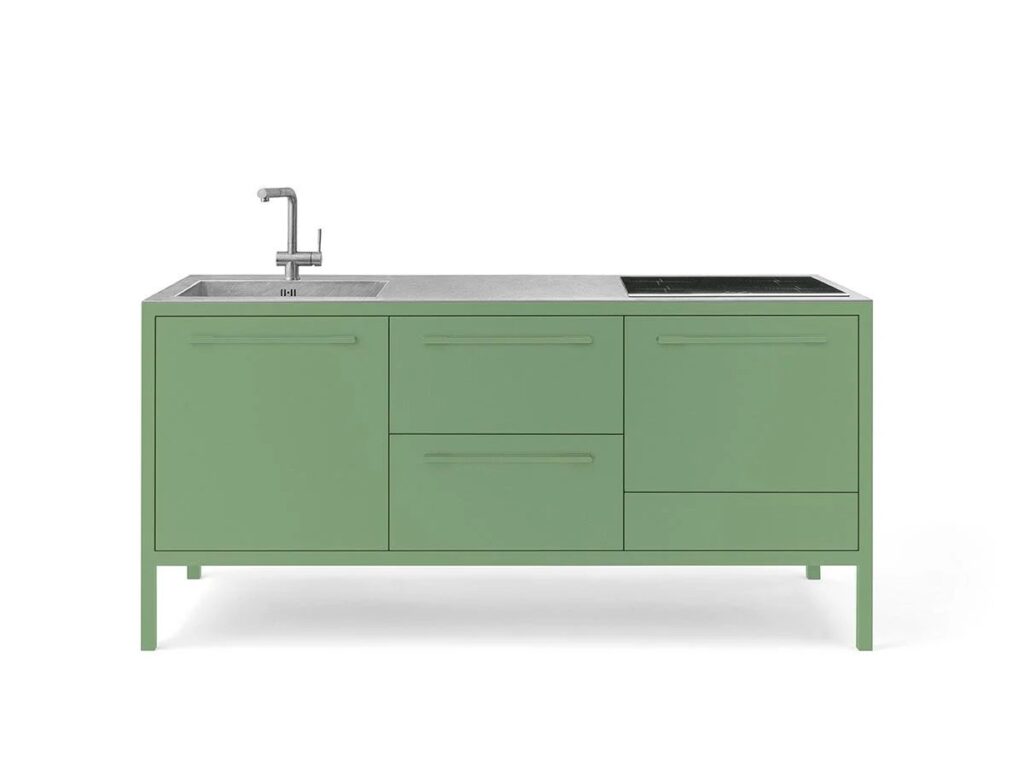 How modularity has changed the furniture world
Over the years, modularity has revolutionised the world of furniture, creating a series of furniture pieces for every room that can be modelled and composed according to the space available. For example, a bookcase that can be raised or enlarged depending on how many metres in height and width can be occupied, which can therefore be transformed, with the same modules, into a small piece of furniture or an enormous one. Certainly this is a quick and easy way of creating, which has standardised, while leaving ample room for customisation, furniture components, helping to lower prices. Kitchens are no exception. But even choosing unfitted kitchensleads to many different possibilities, giving everyone's imagination even more freedom.
What fitted kitchens are and what advantages they bring
A modular kitchen is in fact, as the term itself implies, made up of several modules. They fit like the pieces of a jigsaw puzzle into the available space and can be combined in various ways to meet your needs. The various modules, which go to create the furniture, have standard dimensions. But by arranging them as you wish, you can create an infinite number of solutions. The advantages over unfitted kitchenscan be the speed of delivery and assembly and the freedom of composition. But dispel the myth that it is not possible to achieve a good result, aesthetically and functionally, with different methods!
The solutions with unfitted kitchensare endless… and beyond
By choosing non-fitted kitchens, in fact, the degree of freedom and customisation that can be achieved increases even further. There will be nothing standard in that kitchen. The cabinets do not have to be multiple sizes compared to the module, for example. It will be possible to meet even the most particular needs, given that today's homes are multifunctional and people don't only cook in the kitchen: there are those who wish to live in the space with their guests, those who keep it open, and those who wish to separate it from the living room.
When it comes to modular kitchens, even though there are so many solutions and for every taste, there is still a certain degree of standardisation. For example, in the materials. Manufacturers decide to create the modules also with several materials that are combined with each other, obviously starting with the most popular solutions. If someone wants something different, they go for a customised model, i.e. unfitted kitchens. If, on the other hand, one can decide on one's own design 100%, no-one puts any restrictions on the various material mixes. As you know, kitchens lend themselves to a long list of solutions, from wood, which is an evergreen and brings a feeling of domestic warmth, to Fenix, which is the most modern material known, to steel or even glass. And what about combinations? Wood, for example, can be combined with marble. Or, glass can be paired with different materials to add refinement to one's composition.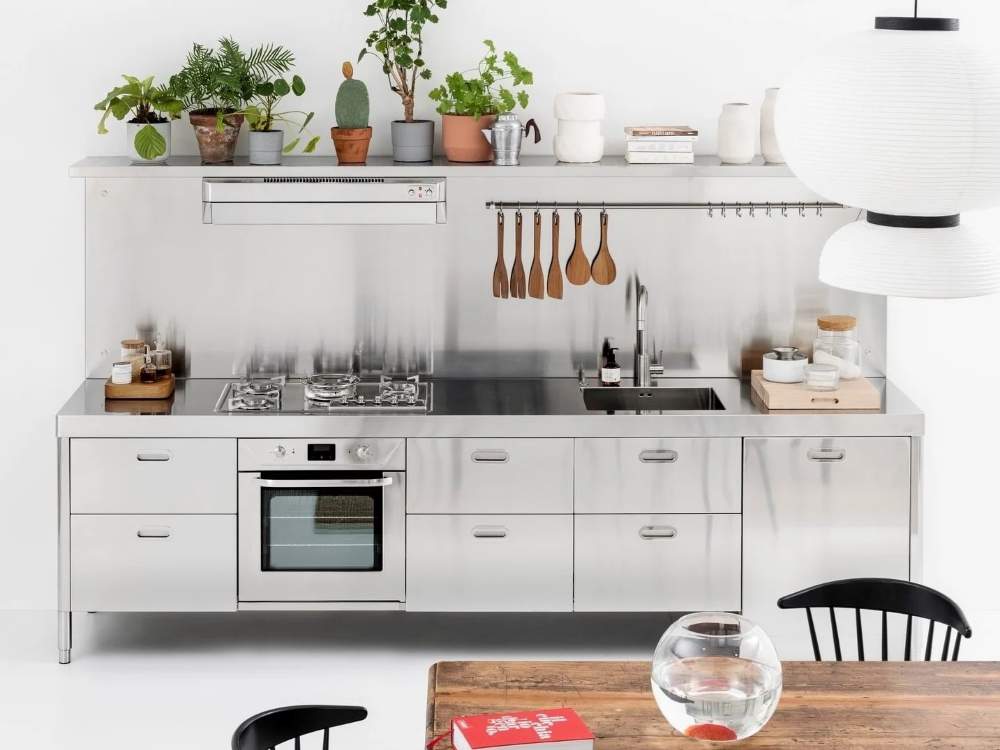 Not modular, is it the right kitchen? Here are the ideal profiles to choose from!
However, if you want to break out of the mould and really dare, with something truly unusual, unfitted kitchensoffer a white palette on which to compose your ideal kitchen idea. Of course, when it comes to combinations there are limits determined by good taste and feasibility, but this does not detract from the fact that there are many possibilities.
Of course, unfitted kitchens are not suitable for those who do not want to invest time and care in designing their space and only want to furnish in a hurry.
On the other hand, they are perfectly suited for flats with particular sizes, where furniture created from standard modules would risk not fitting in perfectly, leaving unused spaces that are penalising and unattractive. For special and unusual homes, custom-made kitchens are perfect!
Need to furnish your home or a single room?
Choose a top-notch woodworking shop.

We have over 50 years of experience!
Contact Us
Il Piccolo, a second-generation family-run joinery, opens its own showroom in Lugano. With over 50 years of experience, Il Piccolo brings with it a wealth of technical and design knowledge of the highest level, thanks to the numerous interiors designed and furnished throughout the world. In addition, Il Piccolo represents the most prestigious brands of furniture worldwide. Il Piccolo designs, produces and sells the best of the interior design made in Italy, following the customer from the design to the realization, delivery and installation of the work, integrating the process with a precise and professional assistance service. CONTACT US!