Il Piccolo Blog
Tooy: when light becomes style and experimentation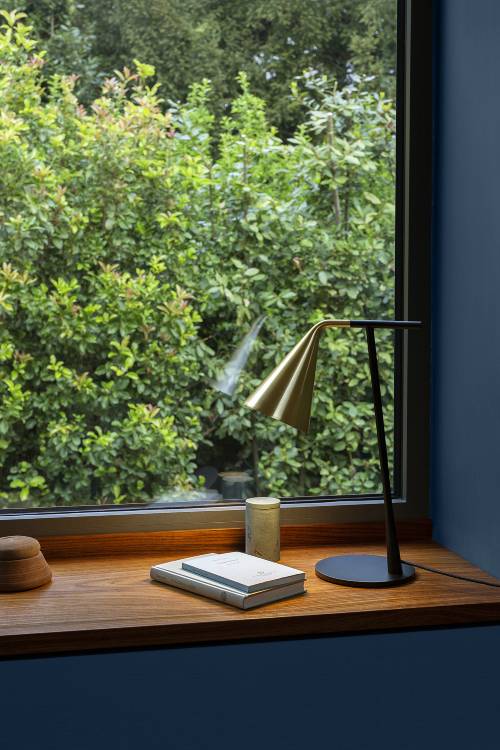 Tooy is a company that has made the search for innovative lighting solutions and the production quality of Made in Italy its workhorses. Elegant and clean design, modern and refined lines and excellently manufactured products are the elements that distinguish Tooy production.
Experimenting with different combinations of Tooy lamps can help architects, interior designers and simple enthusiasts create environments with a welcoming, unique and personalised atmosphere.
Tooy: designer lighting systems for your home
Founded in 2015 by Valeria Giacomozzi and Valerio Tidei, Tooy is a company that has been able to distinguish itself in the field of designer lamps. From the outset, the Marche-based brand's mission has been to offer products with innovative and sophisticated lines, made with a strong focus on craftsmanship and with an original character. Thanks to their refined and sophisticated aesthetics, Tooy lamps and chandeliers have been able to win over a wide audience of design enthusiasts looking for unique solutions to furnish their homes.
With its original research and design work, Tooy has managed to create a unique and instantly recognisable stylistic language. What characterises the brand's production is the constant search for innovative shapes and the use of valuable materials and original finishes.
The products that make up the Tooy offer are designed to be used in both domestic and public spaces. The attention to design is never an end in itself, but aims to emphasise the utility and functionality of the products, without ever overshadowing the importance of their aesthetic appearance.
What also distinguishes Tooy products is their handcrafted production, made entirely in Italy. By controlling every stage of production, the company offers its customers the possibility of customising their orders. This is especially important in the contract sector. If you need to furnish hotels, restaurants or boutiques, relying on Tooy means being able to count on high-quality lighting solutions designed with almost sartorial care.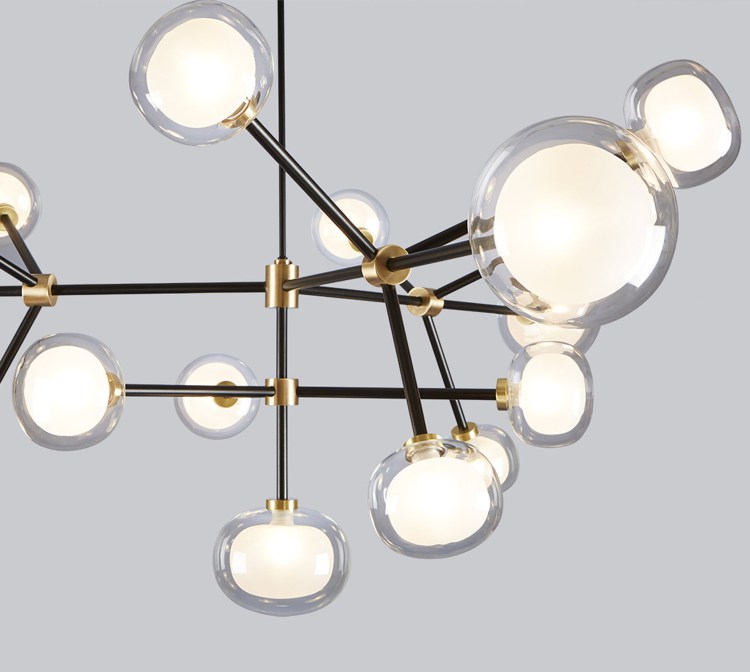 The Best Tooy Fixed Lamps to Light Your Home
When it comes to lighting your home, choosing the right lamps can make all the difference and uniquely characterise the look and feel of your rooms.
When considering which lighting points to add to different rooms in the home, several alternative solutions should be considered. Pendant, floor, table, wall or ceiling lamps have advantages and disadvantages and have specific characteristics that need to be known and evaluated carefully.
Taking into account the characteristics of the space to be furnished and the style you want to give your home, you can consider the different lines of lamps proposed by Tooy:
– pendant lamps. These models are perfect for creating a large light point in the centre of the room. They are especially ideal in the living area of the home, to illuminate the area occupied by the dining table or the island in the kitchen. The Linfa lamp, for example, is a pendant lamp with an elegant design that fits well in a modern ambience;
– wall lamps. Such a solution is ideal for saving space and creating strong, indirect lighting. Lamps of this kind can be used to highlight a staircase in the house, as is the case with the Excalibur lamp, or to flexibly illuminate different parts of the house, as is the case with the Gordon lamp;
– ceiling lamps. These models are an excellent solution when you want to give general, uniform illumination to the entire room. A ceiling lamp with a clean design such as the Excalibur models can fit perfectly into a room furnished in a contemporary style, while a ceiling lamp with more refined details such as the models in the Nabila line can be the right solution to uniquely enrich a room furnished in a traditional style.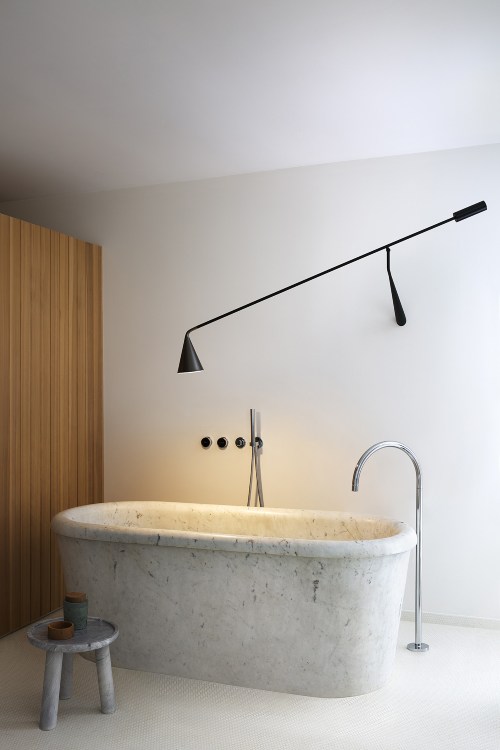 Tooy lamps that can be used in various parts of the home
In addition to fixed solutions, Tooy offers several models of mobile lamps that can be positioned and moved to various points in the home, to add a point of light where it is needed. In particular, you can choose from:
– floor lamps. This solution is among the most versatile of all and is characterised by the ease with which it can be positioned and moved. Lamps such as the Musa and Nastro models are ideal for illuminating a dark corner of the room or for creating a cosy and delicate atmosphere. If you want to give the room a contemporary style, a floor lamp with a sleek, minimalist design can be an excellent choice, while a floor lamp with a fabric shade can integrate very well with classic or shabby chic furniture;
– table lamps. These models are perfect as accent or reading lights and are well suited for placement on tables, bedside tables and desks. For example, a table lamp with a wide base such as the Nabila model can add a touch of colour and personality to a space, whether you have opted for classic or contemporary or industrial furniture.
Need to furnish your home or a single room?
Choose a top-notch woodworking shop.

We have over 50 years of experience!
Contact us!
Il Piccolo, a second generation family business, opens its showroom in Lugano. With over 50 years of experience, Il Piccolo brings with it a wealth of technical and design knowledge of the highest level, thanks to the many interiors designed and furnished around the world. In addition, Il Piccolo represents many of the best international luxury furniture brands. We design, manufacture and sell the best in design. Also with regard to La Cornue kitchens, we follow the customer from the design to the realisation of the project, integrating the whole process with a precise and professional service.CONTACT US