Il Piccolo Blog
Tooy Nabila: the Made in Italy lamp collection that furnishes and excites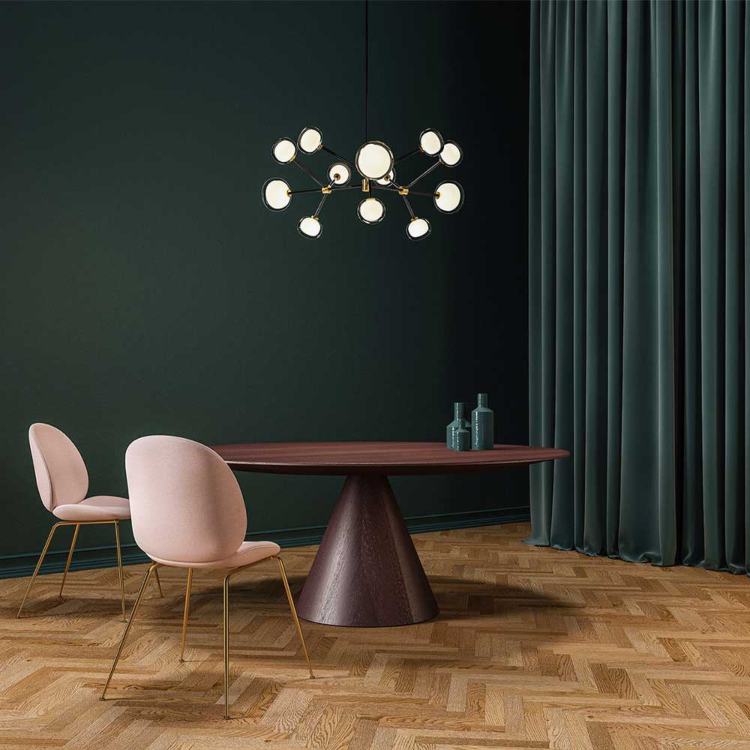 Tooy Nabila lamps are produced by the Italian company Tooy , which specialises in the lighting sector. These lamps are characterised in particular by a careful choice and selection of materials.
The combination of the materials and the high design content of each lamp creates a beautiful decorative effect and gives the room a very striking atmosphere.
For the production of this lamp line, blown glass and painted steel are used in particular. The result is a modern, elegant, durable and functional lighting solution that is well suited for furnishing both domestic and business settings.
What characterises Tooy Nabila lamps?
The design of Tooy Nabila lamps, designed by Corrado Dotti, is refined, minimalist and essential. The shapes that characterise the lamps, in both the pendant and table models, are simple yet elegant, without excesses in terms of detail or decoration.
Corrado Dotti, in designing the Nabila line of lamps, has focused on the use of circular geometric shapes and clean, rigid lines, which give the different models a modern, sophisticated look that is undoubtedly perfect for adapting to the most contemporary interior design trends.
Within the Tooy lighting product range, there are various types of Nabila lamps, each with different functions and characteristics. Among the various furnishing solutions, you can find both table lamps and pendant lamps, but also wall or floor lamps, with options that allow you to customise the intensity and temperature of the lights, depending on their use and the environment in which they will be placed. The possibilities are many, and you can find the lighting solution that best suits your needs.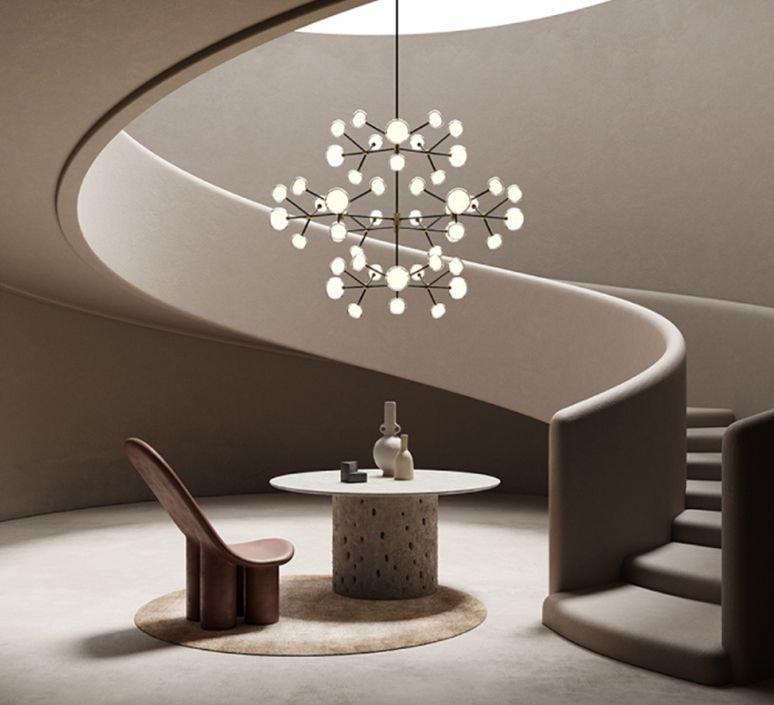 How to use the advantages of Tooy Nabila lamps in your interior design?
Tooy Nabila lamps are made with great care, selecting the best materials available and with careful attention to design. The products are completely Made in Italy and each lamp is designed balancing aesthetics, functionality and sustainability.
In addition to enhancing the appearance of the environments in which they are placed, Nabila lamps also save energy. Inside, there are in fact high-efficiency LED bulbs that guarantee considerable savings on energy bills and have a reduced environmental impact, making them perfect for those who want to furnish their homes with an eye to sustainability issues.
The fact that they are made of high-quality materials makes Tooy Nabila lamps very strong and durable. The steel and crystal used in the production of the different models in the Nabila line are destined to furnish spaces for decades, maintaining their charm.
It doesn't end there. In fact, Tooy Nabila lamps are not only elegant and durable. These models are among the best-loved of the entire Tooy range, thanks above all to their versatility and ease of use. Nabila lamps can be used in all areas of the home, in both living and sleeping areas, and in all areas where there is a need to add a discreet point of light with personality. In addition to the home, this type of lamp is also suitable in offices, shops, commercial spaces, hotels or restaurants.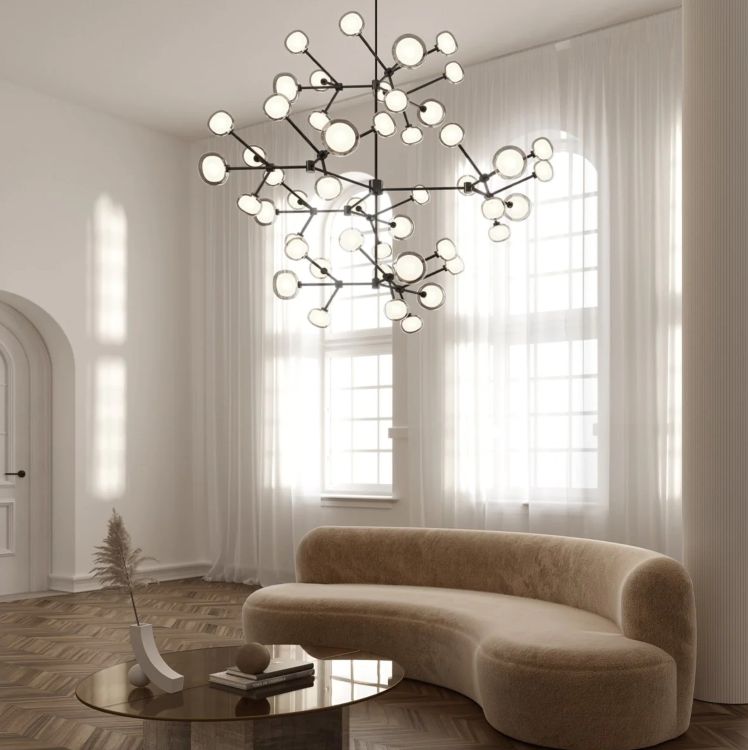 Thanks to the fact that the Nabila lamp line is available in a wide range of models, they can be used in the most diverse contexts and situations. The only limit is the creativity of the interior designers, who can always provide new customised and tailor-made solutions to meet every need.
Why choose to illuminate your home with a Tooy Nabila lamp?
Tooy Nabila lamps are versatile and elegant and fit very well with different furnishing styles. A small table lamp may prove to be the perfect choice if you need to add a reading light in your bedroom or lounge area. The essential and timeless line of the lamp means that it blends in perfectly in a room furnished with classic style furniture as well as in a room with contemporary furniture.
Pendant lamps are also appreciated for their versatility. Their refined design turns them into an element that is able to furnish the room, even when the light is off.
Those who prefer a more discreet solution can opt for a wall lamp. This solution is ideal for illuminating passing areas of the house, such as corridors, or for adding a second light point in a dimly lit area of the room.
In conclusion, we can safely say that whatever your preferred model, each Tooy Nabila lamp is a high quality product, both technologically and aesthetically, providing innovative, durable and functional lighting solutions.
Need to furnish your home or a single room?
Choose a top-notch woodworking shop.

We have over 50 years of experience!
Contact us!
Il Piccolo, a second generation family business, opens its showroom in Lugano. With over 50 years of experience, Il Piccolo brings with it a wealth of technical and design knowledge of the highest level, thanks to the many interiors designed and furnished around the world. In addition, Il Piccolo represents many of the best international luxury furniture brands. We design, manufacture and sell the best in design. Also with regard to La Cornue kitchens, we follow the customer from the design to the realisation of the project, integrating the whole process with a precise and professional service.CONTACT US