Il Piccolo Blog
Tv cabinet design: a step-by-step guide to choosing the right model for you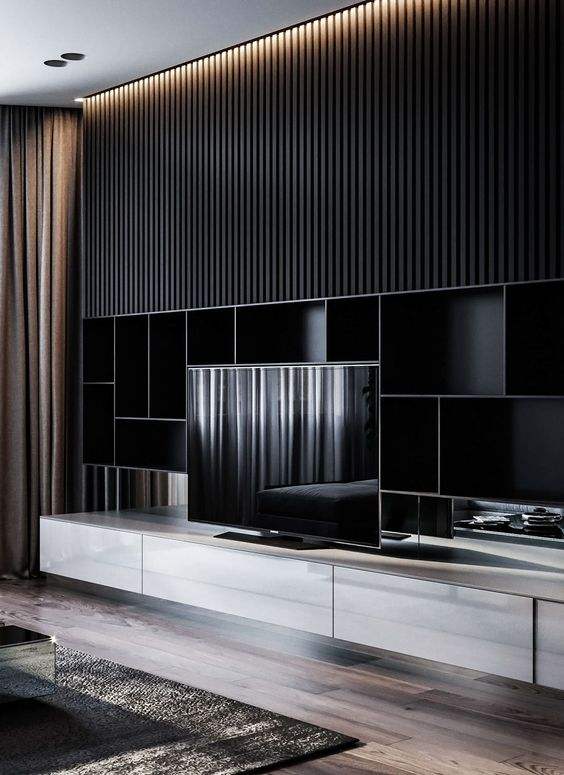 A tv cabinet design is an original and elegant solution for storing the television and other equipment used for family entertainment.
In recent years, TV furniture has evolved in step with changes in the home entertainment sector. Thus, from simple furniture on which to place the television set, they have evolved into multifunctional furniture that can be perfectly integrated with other pieces of home furniture.
What does tv cabinet design look like?
Modern tv cabinet is furniture that performs several functions at the same time . In addition to TV stands, models with doors and open compartments can be used as sideboards or modern storage furniture. This is just one of many possible examples, which we will now go into in more detail.
In most cases, a tv cabinet design is made of wood, but there are several proposals that exploit the elegance and simplicity of glass or the versatility of plastic and metal.
In particular, the choice between different TV stands is influenced by the furnishing style one has chosen for the home. Depending on the style and colours of the furniture in the lounge, living room or bedroom, it will be possible to identify the best TV cabinet model for the room.
Another observation. Choosing a tv cabinet design for your home ensures that the furniture is made of quality materials and is designed with care. These qualities of the furniture ensure that the product is solid and durable and can make a huge difference to the appearance of the room.
Specifically, the solidity of the TV cabinet is an aspect that is never given too much thought when choosing, yet it is crucial. Especially if you have an expensive TV in your home, it is indeed essential that the TV cabinet offers a stable and secure support, so that you do not risk falling.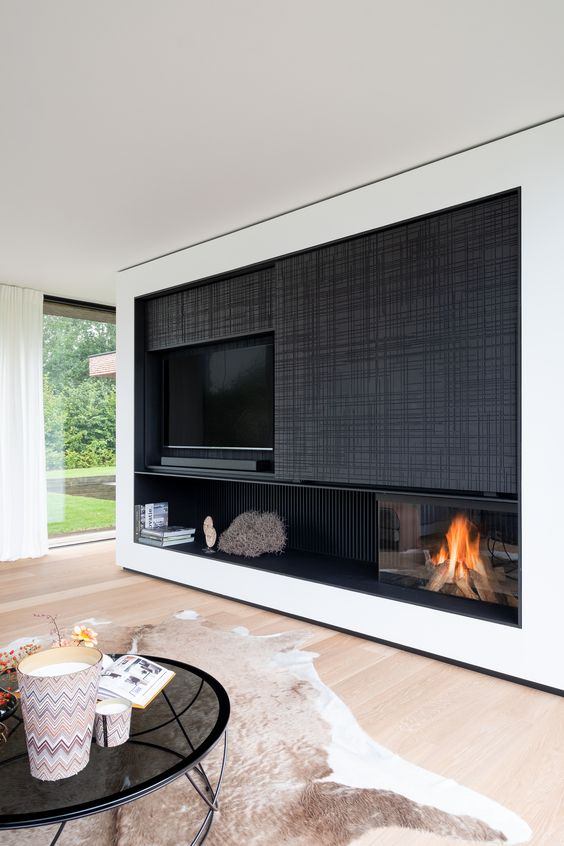 Why choose a tv cabinet design?
Tv cabinet is a great way to intelligently organise space and improve the aesthetics of the room it is placed in. You can choose minimalist solutions, which are perfect for those who like an essential furnishing style and furniture with clean lines, or more articulated furniture, which are equipped with drawers and shelves in which you can place soundbars, video game consoles, DVD players and other electronic equipment.
The main advantage of using a tv cabinet design is its ability to be combined with many other furniture elements. By combining living room furniture and accessories with a tv cabinet design, for example, you can create a truly customised and unique ambience.
Depending on one's TV viewing habits, the designer furniture supporting the screen can be positioned to become the focal point of the room or it can be more off-centre. In either case, the design line and the high-quality materials from which the furniture is made will give the room an elegant and sophisticated look.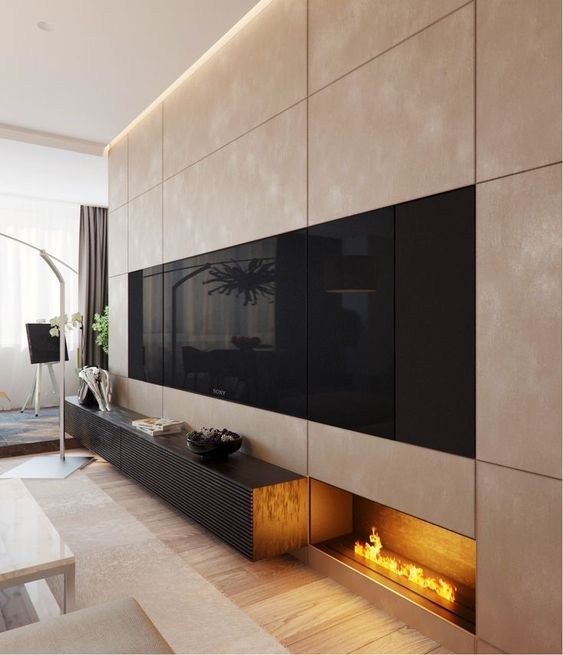 How can TV stands be used in home furnishing?
Rather than placing the TV on just any shelf or simply fixing it to the wall, it is always a good idea to purchase a specially designed piece of furniture. If you have special requirements in terms of measurements, materials or style, it is also possible to have a custom-made product made, which will blend in perfectly with the rest of the furniture.
When defining the characteristics that the tv cabinet design must have, it is necessary to consider what kind of room we are in. For furniture intended to furnish the living room and lounge, it is advisable that the piece has an impactful aesthetic and original elements, i.e. elements that catch the eye. For a piece of furniture intended for the bedroom, on the other hand, a more minimalist and functional choice can be made. Of course, these general indications can be revolutionised, depending on one's personal taste.
In rooms furnished in a modern, contemporary style, it is very common to find tv cabinet that does not only support the television. Choosing a piece of furniture with a modular structure, equipped with closed and open compartments and shelves where you can place books, knick-knacks and plants, for example, can be a good solution to separate two different rooms in a large open-plan space.
Other functional and elegant solutions? They involve the use of a suspended tv cabinet. This configuration is ideal in a minimalist environment and gives a sense of dynamism to the space. To amplify this effect even more, it is advisable to choose a TV cabinet with elements that extend at different heights.
Should there be a need to make the space brighter and more spacious, on the other hand, you could opt for a tv cabinet design with mirrored surfaces or with LED lights integrated in its base.
Need to furnish your home or a single room?
Choose a top-notch woodworking shop.

We have over 50 years of experience!
Contact Us
Il Piccolo, a second generation family-run joinery, opens its own showroom in Lugano. With over 50 years of experience, Il Piccolo brings with it a wealth of technical and design knowledge of the highest level, thanks to the numerous interiors designed and furnished all over the world. In particular, Il Piccolo has a wealth of experience in the design and production of several corner wardrobe models. Finally, Il Piccolo represents the world's most prestigious furniture brands.
Our company designs, manufactures and sells the best of made-in-Italy interior design, following the customer from the design to the realisation, delivery and installation of the work, supplementing the process with a precise and professional assistance service. Looking for the ideal corner wardrobe for your room? CONTACT