Il Piccolo Blog
Comfortable, relaxing and trendy – all the whys of an upholstered bed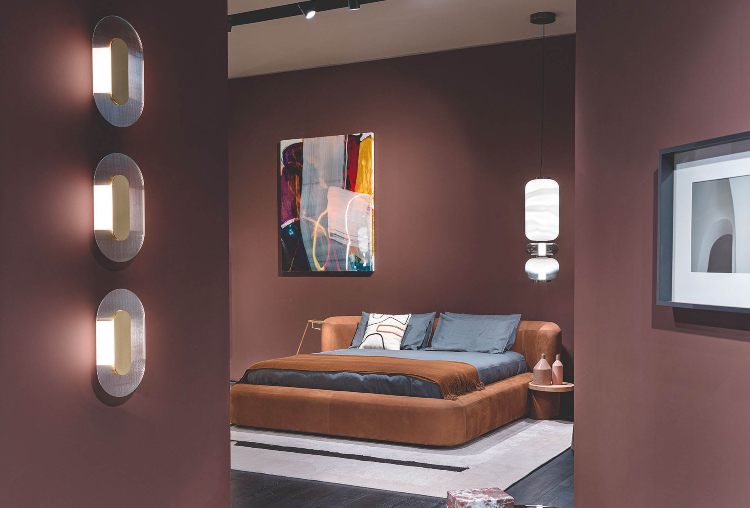 The only disadvantage? Never wanting to get up again!
Comfortable, soft and also designer, able to give a touch of personality to a bedroom that will give even at first sight the impression of being the oasis of relaxation you are looking for. Choosing an upholstered bed is always a winning decision, which with some shrewdness brings only advantages and no disadvantages. In fact, there is probably one; you will never want to get up again!
What is an upholstered bed?
The definition is that of a bed with a basic wooden or iron frame, depending on the type of furniture it fits into, with padding that can be made of various materials. Depending on one's preferences and the design of one's bedroom, one can in fact choose for different options. It usually also has a headboard, i.e. a complement that sits behind the bed, itself padded, to lean on for reading or enjoying a movie. It itself is, as you will understand, an element that can add a special touch to the room.
The advantages of an upholstered bed
Why opt for a bed that is upholstered, perhaps even with a headboard (or without if you want something with less personality, although that would be a shame)? The first element is undoubtedly comfort, given in this case by softness, and we know how important it is to rest in a comfortable environment that really allows you to relax and avoid back and neck pain. As mentioned, an upholstered bed is useful for those who want to spend a lot of time there, reading or watching TV. It is also a design element, which goes beyond the usual and classic bed. Many people discard this option because they fear it will immediately fill up with dust. This is not the case, however, because in most cases today's upholstered beds have removable covers, so they can be washed easily in the washing machine, or made of materials, such as leather, that are easy to maintain.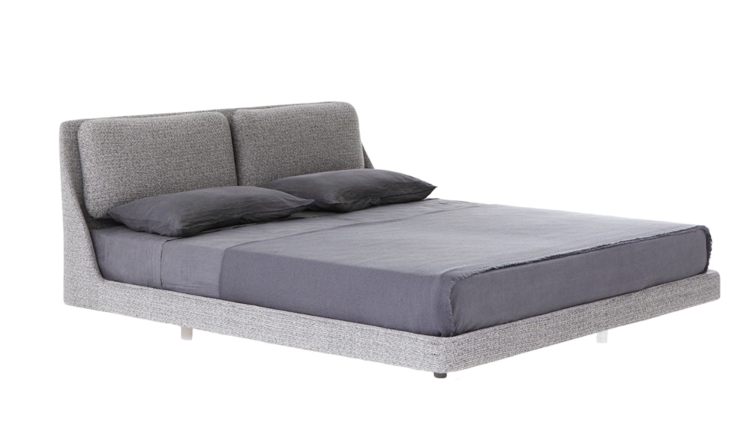 Possible materials for upholstered beds
Once you have decided that this is the bed of your dreams, you must move on to choosing the upholstery material. And there are so many options, proving that this is a trendy and versatile choice for any type of interior design. Upholstery for an upholstered bed can be fabric, velvet, leather or faux leather, cotton or microfibre or even, for a truly luxurious piece of furniture, pure silk.
Linen and cotton, perfect in every climate
Velvet carries with it an aura of elegance, and it is no coincidence that it is also popular for sofas and armchairs, but beware that it could lead to too much heat. Linen, on the other hand, is an option that guarantees warmth in winter and coolness in summer. It is also an environmentally friendly material, a detail that counts for a lot in modern trends, resistant and adaptable to every environment, as well as being difficult to soil. Another natural material is cotton, which is both breathable and light, absorbs moisture and can be washed many times without damage.
A bed upholstered in faux or real leather is elegant, which is undeniable, and also, from a practical point of view, extremely hygienic. A combination of a wooden frame and leather upholstery, with the headboard made of the same material, perhaps finely worked, is truly refined. And it will also be easy to clean, just be careful and don't neglect it.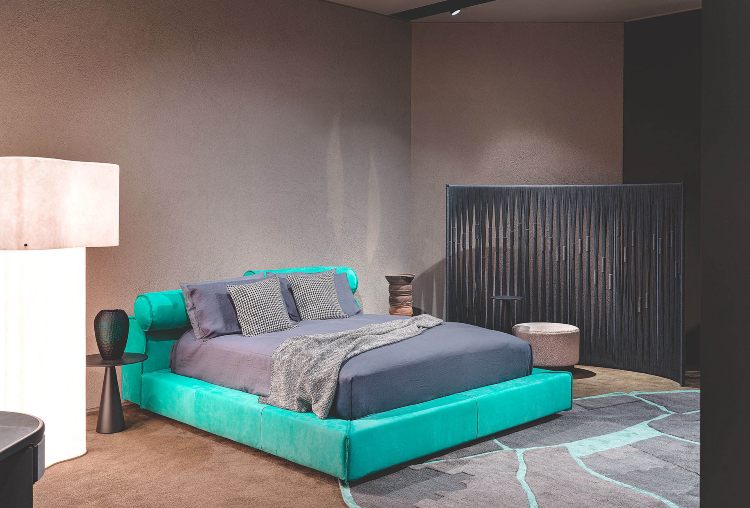 Silk guarantees a luxury upholstered bed
For those who really want something unique and exclusive, silk is the ideal solution. Apart from the luxury aspect, it is an antibacterial and hypoallergenic material, thus suitable for anyone.
Finally, micro-fibre fabrics are a material that is durable and easy to remove stains, so perfect for children's rooms, for example, as well as being antibacterial. The most popular choices in this case are polypropon and polyester.
Il Piccolo, a second generation family business, opens its showroom in Lugano. With over 50 years of experience, Il Piccolo brings with it a wealth of technical and design knowledge of the highest level, thanks to the many interiors designed and furnished around the world. In addition, Il Piccolo represents many of the best international luxury furniture brands. We design, manufacture and sell the best in design. Also with regard to La Cornue kitchens, we follow the customer from the design to the realisation of the project, integrating the whole process with a precise and professional service.CONTACT US