Il Piccolo Blog
Vincent Van Duysen, an intense relationship between architecture and interior design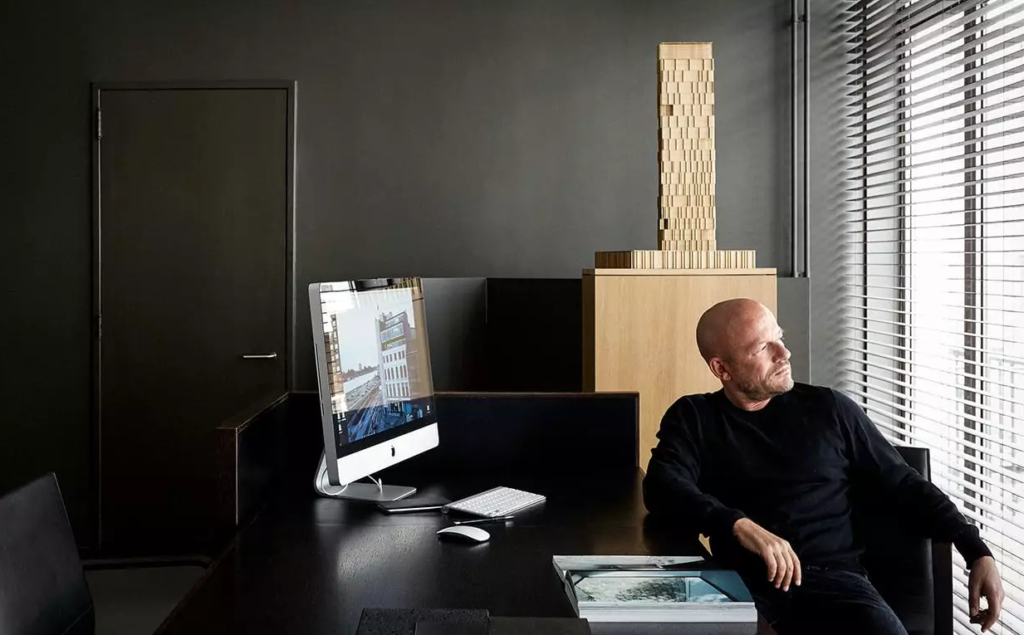 About Vincent Van Duysen
Vincent Van Duysen is an architect and interior designer, and in him the two functions merge into one, based on his awareness that interior and exterior space have a close relationship. Not only does Vincent Van Duysen combine the two professions, for example Piero Lissoni is also an architect and interior designer, and Paola Navone too, but no-one sees the two disciplines as interconnected as he does to form a unified vision of space.
Vincent Van Duysen was born in Belgium, in Lokeren, in 1962. He graduated from the Sint-Lucas Institute of Architecture in Ghent. Then came his experience abroad, in Milan with Aldo Cibic. Between 1986 and 1989 he worked in Italy and Brussels (here with Jean De Meulder). The following year, in 1990, he opened his own studio in Antwerp focusing on architecture and interior design. He brings to his projects the ideal that has always accompanied Vincent Van Duysen: timeless buildings, furniture and furnishings, strongly interpenetrating one another. His structures seem to be built to withstand the passage of years, they have bases that refer to solidity and concreteness. Since 2016 he has been the creative director of the Molteni&C architectural studio.
Buildings for Van Duysen must be essential and timeless
Van Duysen has never wanted to follow trends in his work. In fact, for him buildings must be timeless, not follow the style of a period. And he achieves this by combining modernist abstraction and post-modernist materiality. Indeed, for him, houses can be inspired by Le Corbusier and African mud-brick huts at the same time. But everything is revisited by Van Duysen in an extremely personal way: the physical experience of space, textures and light are essential. They emphasise the integrity of the user and must not be disturbed by anything. It is no coincidence that sometimes in his houses Van Duysen hides functional elements such as vents, gutters, metalwork and joints so that they do not disturb the essential lines and the light itself.
Although he only uses the necessary elements, it is a mistake to think that the architecture of the Belgian Vincent Van Duysen is minimalist to the point of being aseptic. His creations lead to a warm and welcoming environment, thanks also to the inclusion of tactile materials such as plaster, brick, wood and stone, which lead to natural colours and textures. He loves to use stone.
The perception of interior space: Van Duysen's furnishings have an architectural perspective
In Vincent Van Duysen's philosophy, furnishings and accessories are conceived from an architectural perspective which is expressed in a careful perception of the interior space and its relationship with the external architecture. The furniture he designs follows the same idea of purity and essentiality as the buildings are timeless but without nostalgia for the past.
The projects Vincent Van Duysen has been involved in and the awards he has won
Van Duysen has worked on numerous projects, ranging from design for international brands to commercial architecture and high-end residences, not only at home but also in London, New York and Milan, as well as offices in Beirut and Riyadh, and high-end retail spaces in Paris, Rome and Hong Kong. He was the author of the first project in the hotel sector, in Belgium. In the field of design, he has ranged from wardrobes and beds to decorative columns for living rooms and even entire kitchens. There is nothing Van Duysen has not dealt with, with his style dictated by purity of form and essentiality.
Vincent Van Duysen has won many awards, including the Flemish Culture Prize for Design. He was included in Architectural Digest magazine's AD100 list and was nominated Designer of the Year in 2016 at the 25th Silver Biennale Interieur in Belgium. Several monographs discuss Van Duysen's work.
Need to furnish your home or a single room?
Choose a top-notch woodworking shop.

We have over 50 years of experience!
Contact Us
Il Piccolo, second generation family-run carpentry shop, opens its showroom in Lugano. With over 50 years of experience, Il Piccolo brings with it a wealth of technical and design knowledge of the highest level, thanks to the many interiors designed and furnished all over the world. In addition, Il Piccolo represents the most prestigious brands of furniture worldwide. Il Piccolo designs, manufactures and sells the best of interior design made in Italy, following the customer from design to implementation, delivery and installation of the work, integrating the process with a precise and professional service. CONTACT US!