Il Piccolo Blog
Strong or light? Questions to ask yourself when choosing your wall bookshelf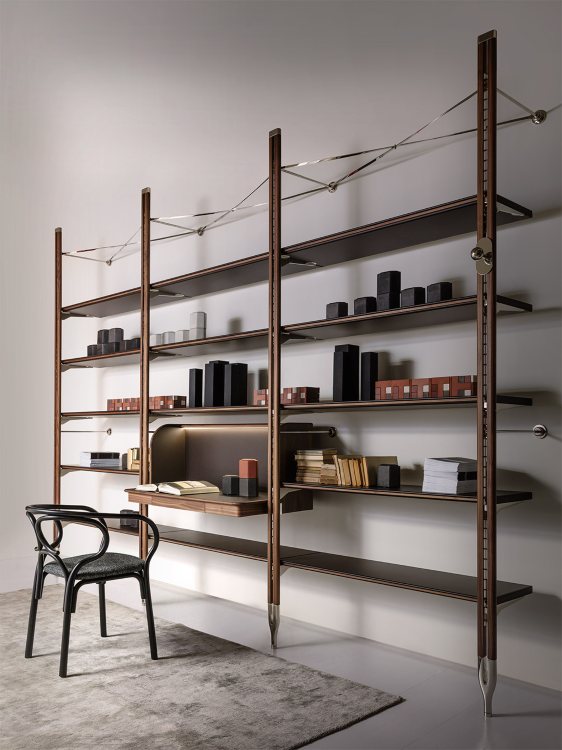 The bookcase, the furniture for all rooms
Often when one thinks of a living room, one of the first pieces of furniture that comes to mind is a bookcase, capable of gracefully and tastefully storing the entire home library, especially for enthusiasts. To keep the books in the children's room tidy, the thought immediately goes to a bookcase. And why not also in one's own room, to have one's favourite volumes within easy reach? We are talking about a piece of furniture that goes well in every context, capable not only of being functional but also aesthetic. There are therefore many solutions available on the market, and wall bookshelf are among the most widely used.
What are wall bookshelf : floor-standing, suspended, with fixed shelves
Although partition solutions, perhaps double-sided, are popular, in both classic and modern contexts wall bookshelf are always an option that has its place, both practically and aesthetically.
Wall bookshelf can be taller or shorter pieces of furniture to be placed against a wall. They can have the same dimensions, both in height and width, or not. Often for reasons of space one tends to develop one's bookcase in height, but this is not obligatory and one can also develop it more horizontally. A version used particularly in modern contexts is the suspended version, where the bookcase does not touch the floor but is hung on the wall and does not have the dimensions of the entire wall.
A wall-mounted bookcase can, however, consist of shelves and shelves fixed to the wall. In this way you do not have the skeleton of the bookcase but fix its parts directly to the wall itself: you save space in depth, but you undoubtedly create a different, more agile and also less resistant piece of furniture.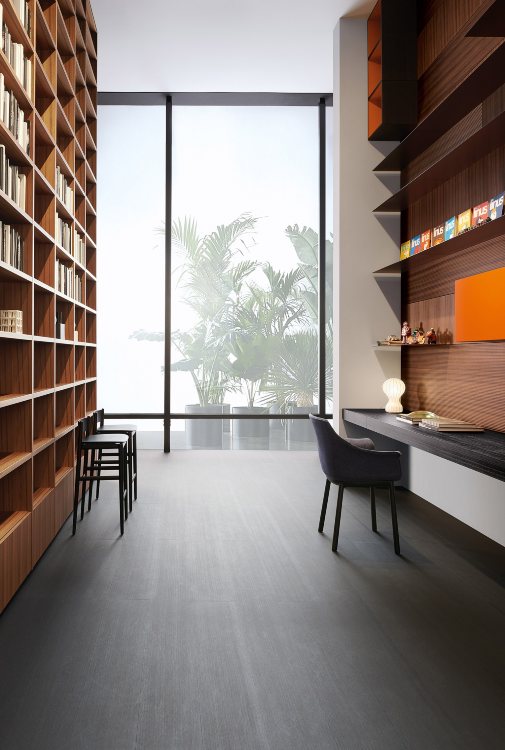 If you have a lot of books, choose a strong wall bookcase
How do you decide whether you prefer a bookshelf with feet on the floor, like the traditional ones, or whether you opt for the lighter version, be it a freestanding (i.e. suspended) or simple shelves fixed to the wall? As always, there is no absolute preferable solution, but rather the one best suited to each case. But if wall bookshelf have a purely functional role, i.e. they really must be able to hold a lot of books, one cannot but think about the fact that something solid is needed. In that circumstance, therefore, it is better to choose a floor-standing bookcase, which is more robust and resistant. Hanging bookshelves are fine when the weight to be supported is not excessive and the function is primarily one of design.
Whether you choose a classic version, with the cabinet resting on the wall, or a wall-hung one, or one with shelves and shelves, wall bookshelf can be customised to suit your taste. For example, you can play with the thickness of the shelves: for classic contexts you usually choose large ones, while modern interior design wants very small thicknesses with an extremely minimalist mentality, but you can choose otherwise to have something unique and original.
You are no longer bound to the classic regular and extremely geometric shape, especially if you choose a bookcase created with shelves fixed to the wall. Particular shapes can then enliven the cabinet, making it unique and adaptable to the dimensions available. Even if one opts for a cabinet with feet on the floor or a wall-mounted one, compartments of different sizes can be chosen. In classic interior design it is essential to maintain geometry, in a modern one you can indulge in different shapes.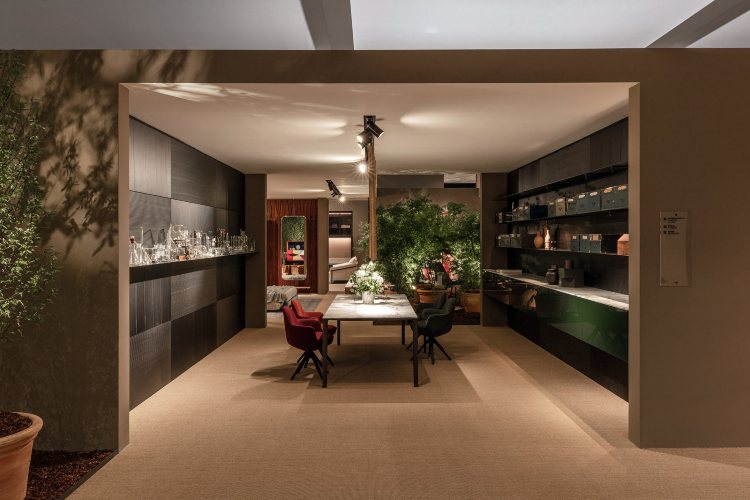 Materials and colours for wall bookshelf
Materials? As always, green light for wood, metal, iron, if desired with glass inserts. There is also a wide choice of colours for wall bookshelf, from classic natural wood or white to brighter shades, especially for children's rooms or in more modern contexts.
Need to furnish your home or a single room?
Choose a top-notch woodworking shop.

We have over 50 years of experience!
Contact us!
Il Piccolo, a second generation family business, opens its showroom in Lugano. With over 50 years of experience, Il Piccolo brings with it a wealth of technical and design knowledge of the highest level, thanks to the many interiors designed and furnished around the world. In addition, Il Piccolo represents many of the best international luxury furniture brands. We design, manufacture and sell the best in design. Also with regard to La Cornue kitchens, we follow the customer from the design to the realisation of the project, integrating the whole process with a precise and professional service.CONTACT US