Il Piccolo Blog
Wall mirrors: how to choose these accessories to enhance your rooms?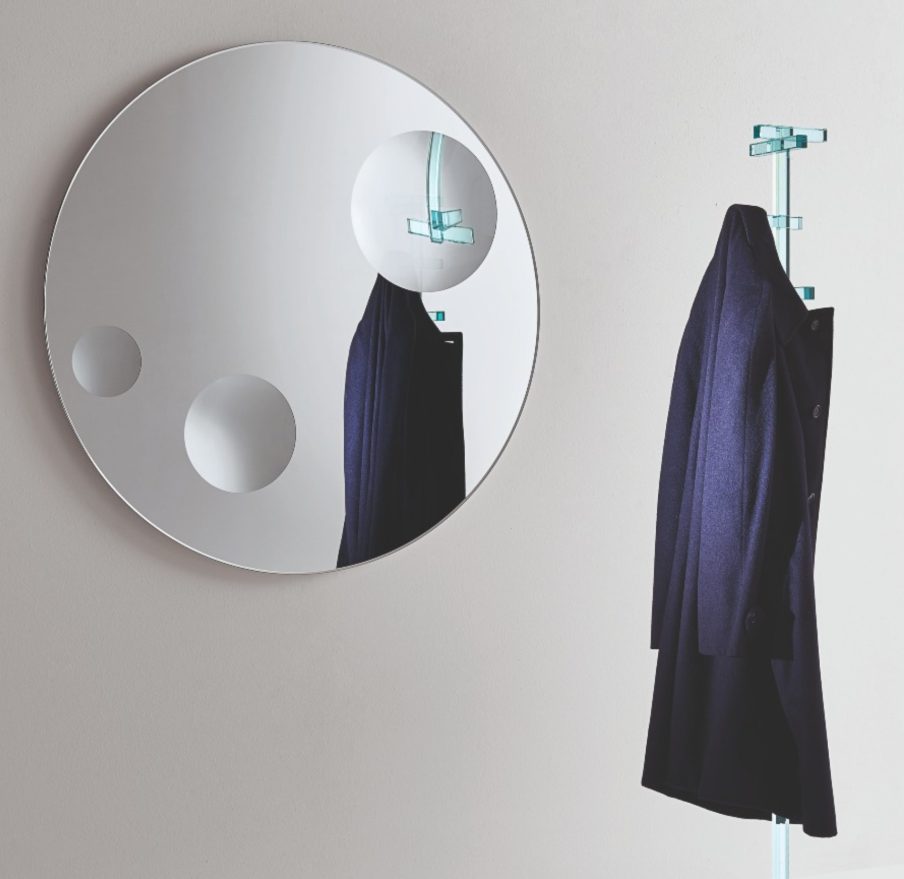 Wall mirrors are furnishing elements that can have a considerable aesthetic impact in the home, as well as performing an important practical function.
In fact, finding the right mirror to fit into different spaces in the home can help give a new look to a room, enhance the strengths of a room and achieve a unique, customised result .
Wall-mounted mirrors: what are all the advantages of using them?
Wall-mounted mirrors can give a distinctive character to any type of room, thanks to the many advantages they offer, which must be carefully exploited and balanced when furnishing the home.
Firstly, it must be borne in mind that these mirrors visually expand space and are therefore the ideal objects to make small locations seem larger and more cosy. If in particular they are placed in a strategic spot, wall mirrors can increase the depth of the space. One can successfully exploit this trick to make entrances or utility rooms in the home seem larger.
A benefit directly related to the previous one is the ability of these mirrors to increase the brightness of rooms. Simply placing the wall mirror in front of a natural light source, such as a window or near a lamp, will make the whole area in the vicinity appear brighter and more airy.
It should also be borne in mind that wall mirrors, when they have a particular and refined design, can become the fulcrum around which the rest of the furnishings can be built. This solution can be adopted particularly in rooms with contemporary furnishings : you can balance the essential lines of the furniture by inserting a wall mirror that catches the eye.
What are some useful tips for choosing the right wall mirrors?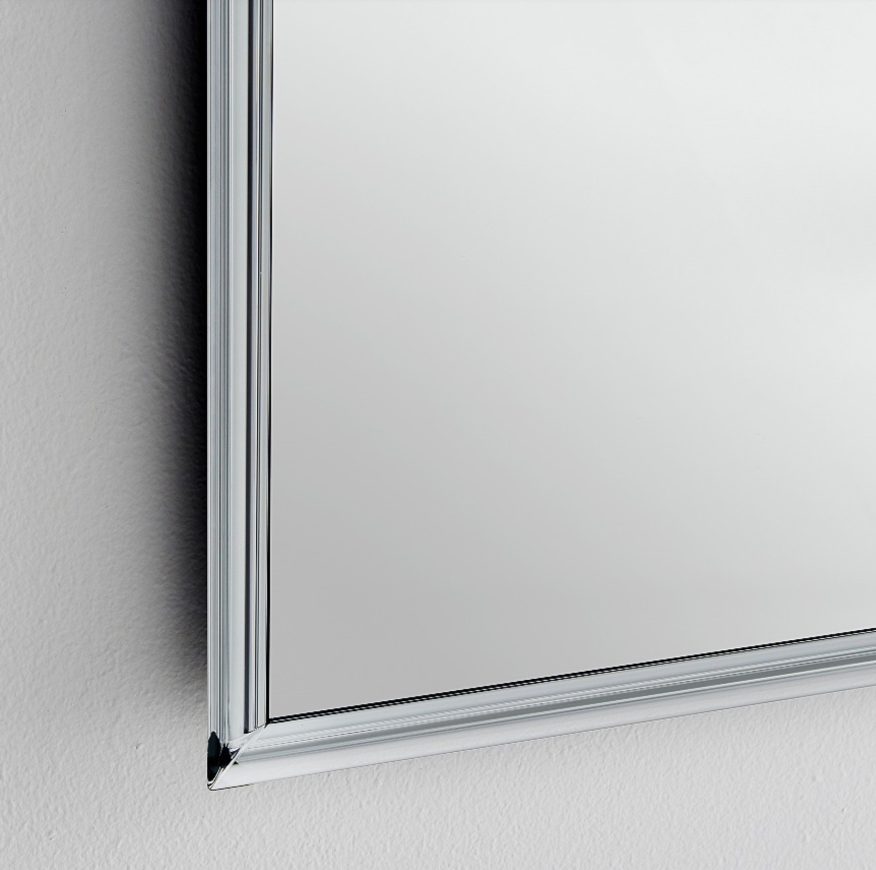 Furnishing with one or more wall mirrors allows you to best express your personality and gives a unique look to the different rooms in your home. For an optimal result, it is important to carefully define the size of the individual mirror and its frame, so as to enrich the room in a truly unique way.
When considering the purchase, it is important, first of all, to analyse the characteristics of mirrors used in various furnishing styles. For example, a modern wall mirror is characterised by its clean lines and the fact that it comes in classic geometric shapes. They range from round wall mirrors to rectangular ones, as well as slightly more unusual shapes, such as hexagons, which are often offered in modular and sectional versions. This kind of wall mirror fits perfectly in rooms with minimalist furnishings and neutral colours.
On the other hand, those who want to give a more traditional look to their homes can also consider wall mirrors in a classic version. This option is perfect for those who want to add an elegant and timeless-looking accessory to their décor.
Compared to modern mirrors, classic mirrors generally have a more imposing appearance, even when they are small. This is due to the frames, which are made of worked wood or elaborate metal compositions. Classic wall mirror models range from those inspired by the Renaissance or Baroque style, to early 20th century styles such as Art Nouveau or Art Nouveau. Solutions of this kind are appreciated by interior designers above all for their ability to embellish even the most anonymous wall and give it an unmistakable character.
Those who want to be daring can also consider designer wall mirrors, which are perfect for adding a unique and distinctive touch to the home.
Wall mirrors with distinctive shapes or frames are perfect for adding personality and originality to rooms and can help create intriguing contrasts.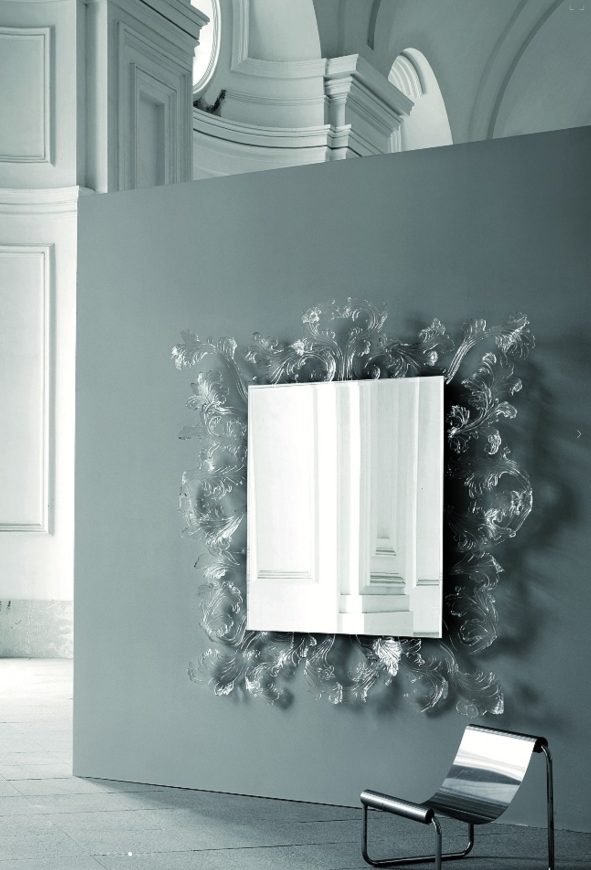 Which wall mirrors to choose for each decorating style?
As we have seen, wall mirrors are a versatile resource that suits a wide variety of furnishing styles, allowing you to add a distinctive touch to any room.
In the context of a modern, minimalist style, mirrors with clean frames and essential lines fit in perfectly, helping to create a fresh, contemporary ambience. In a more classic and traditional context, on the other hand, ornate wall mirror with classic shapes are preferable.
For lovers of industrial and vintage styles, mirrors with metal frames or aged finishes are perfect. These models blend harmoniously with the robust and vintage aesthetic that characterises furniture of this style and can be used successfully in entrance halls, hallways or bedrooms.
The ability of mirrors to reflect the history and personality of a room also makes them a key element in eclectic and bohemian spaces, where different shapes and sizes can coexist in a creative mix. In interiors of this type, the best solutions are wall mirror that have a designer design because they complement the eccentric and original lines of the furniture.
The art of matching this type of mirror with the right furniture style lies in finding a harmonious balance. In more minimalist settings, a mirror of this shape can be used as the focal point of the room, while in more detailed settings a wall mirror can embellish the atmosphere by giving continuity to the décor. More generally, the versatility of wall mirror makes them an essential element in expressing the personality of any space, while at the same time reflecting the style and tastes of the people living in the home.
Need to furnish your home or a single room?
Choose a top-notch woodworking shop.

We have over 50 years of experience!
Contact us!
Il Piccolo, a second generation family business, opens its showroom in Lugano. With over 50 years of experience, Il Piccolo brings with it a wealth of technical and design knowledge of the highest level, thanks to the many interiors designed and furnished around the world. In addition, Il Piccolo represents many of the best international luxury furniture brands. We design, manufacture and sell the best in design. Also with regard to La Cornue kitchens, we follow the customer from the design to the realisation of the project, integrating the whole process with a precise and professional service.CONTACT US