Il Piccolo Blog
How to exploit every inch of a attic room thanks to a wardrobe sloping roof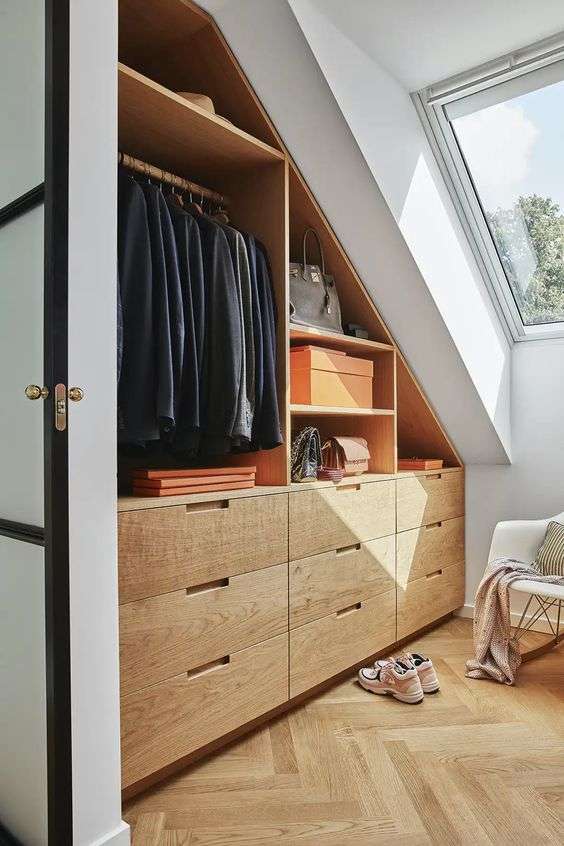 Attics, romantic and charming, but plan the wardrobes well
Flats with particular sizes have an undeniable charm, think for example of attics, which allow for unique and original settings, or even just rooms with overhanging roofs, for example in bedrooms. If furnishing is always a balancing act between utility, taste and functionality, in those cases it is even more so, and in order to be able to store one's clothes, it is necessary to think of solutions such as a wardrobe sloping roof.
From both an aesthetic and functional point of view, a wardrobe sloping roof is better than a classically shaped one.
In fact, if we are talking about attics or in any case settings with sloping ceilings, in most cases bedrooms have a particular shape, which must be exploited and designed with care. Often even this type of flat or room is not very large, making the need for space-saving ideas even more pressing. A wardrobe that is sloping for bedrooms gives the possibility of not wasting centimetres and having space for one's clothes. In attic rooms or rooms with particularly sloping ceilings, using a normal, rectangular or square-shaped wardrobe that reaches as high as possible from the floor is not a winning option in terms of either aesthetics or functionality.
In fact you would leave a kind of triangle, the one between the top of the sloping cupboard and the angle of the wall, empty. The visual effect would certainly not be the best, because it would leave an idea of incompleteness, and that unused and unembellished space would offset the proportions to the eye. From a functional point of view, it would be a space that would be wasted, whereas it could be used to store, for example, blankets or coats or even material that one does not use every day but which must find its place.
In a room with a sloping roof, it is better to opt for a custom-made wardrobe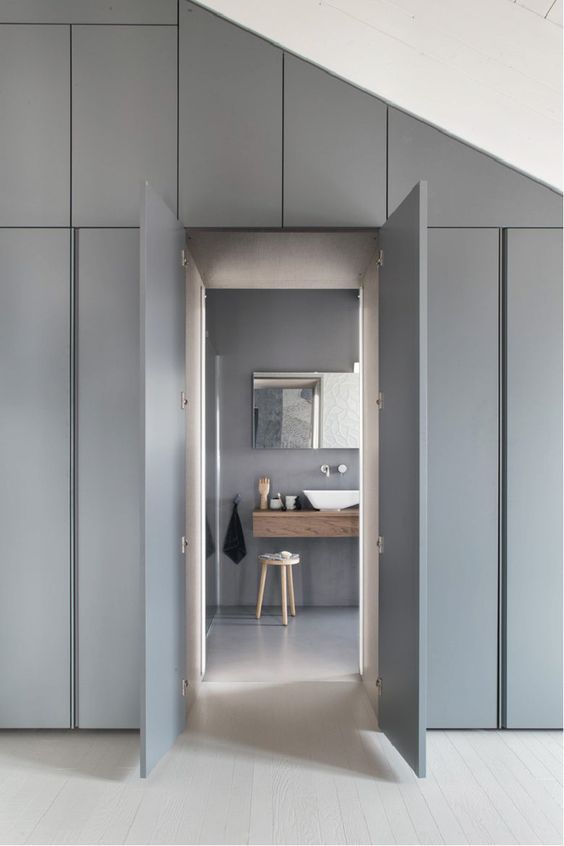 Designing a wardrobe sloping roof is therefore an ideal solution for special rooms. This is one of the circumstances in which it is strongly recommended to resort to a made-to-measure wardrobe, because it is unlikely that those on the market, which thanks to their modularity allow for a high degree of customisation, will be able to follow the measurements of that specific bedroom, in terms of measurements and ceiling slope. But it is well known that when choosing an attic or, in any case, a particular size, calling on an interior designer to help make the most of every centimetre is an added value. He or she will also know how to identify the best craftsmen to create custom-made furniture that can adapt and make the room unique. We at Piccolo Sagl deal with the design and creation of customised furniture for our customers, advising them in their choice.
For an ideal wardrobe sloping roof, think carefully about what to place where
When you are dealing with a room that has a sloping roof and you want to create a fairly large cupboard, you should first think about where to place what. The highest part of the wardrobe sloping roof could be used to hang clothes on sticks. Or if you have a lot of clothes to fold, such as jumpers, a series of drawers can be provided. It is necessary to study their height well, to be able to reach as high as possible with regular measurements. As mentioned, the triangular area where no drawers can be fitted should be used for storing material that is not used every day.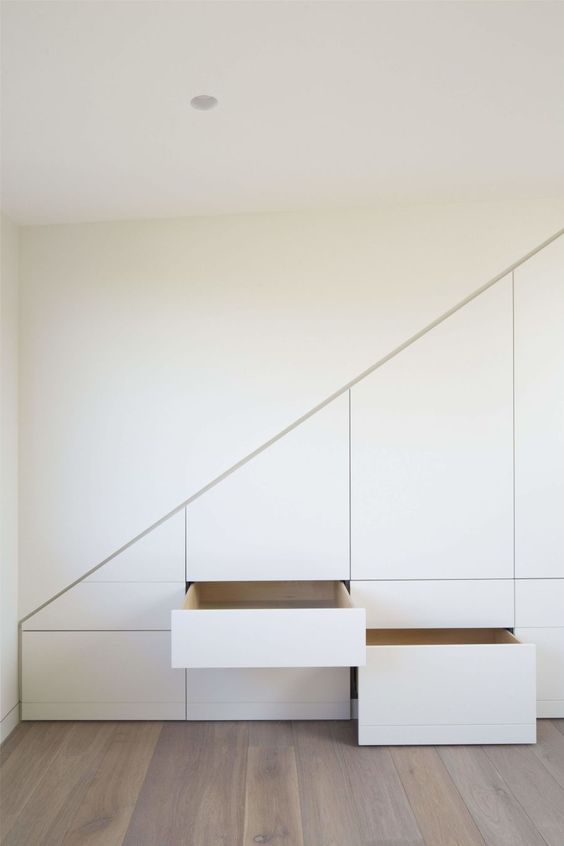 To save space, better sliding doors. And like the walk-in wardrobe
A creative solution for exploiting sloping roofs is a walk-in wardrobe: in that case, it is better to provide as few doors and closed spaces as possible, so as not to make it visually smaller. Returning to the solution of the wardrobe sloping roof, bear in mind that if the dimensions of the room are not immense, it is a good idea to envisage space-saving solutions, such as sliding rather than hinged doors.
As far as materials are concerned, for a romantic and cosy attic room the use of wood is ideal, especially in classic settings, for a wardrobe sloping roof. In more modern contexts, the green light is also given to metals.
Need to furnish your home or a single room?
Choose a top-notch woodworking shop.

We have over 50 years of experience!
Contact us!
Il Piccolo, a second generation family business, opens its showroom in Lugano. With over 50 years of experience, Il Piccolo brings with it a wealth of technical and design knowledge of the highest level, thanks to the many interiors designed and furnished around the world. In addition, Il Piccolo represents many of the best international luxury furniture brands. We design, manufacture and sell the best in design. Also with regard to La Cornue kitchens, we follow the customer from the design to the realisation of the project, integrating the whole process with a precise and professional service.CONTACT US