Il Piccolo Blog
What is luxury interior design? An exclusive and unique way of furnishing!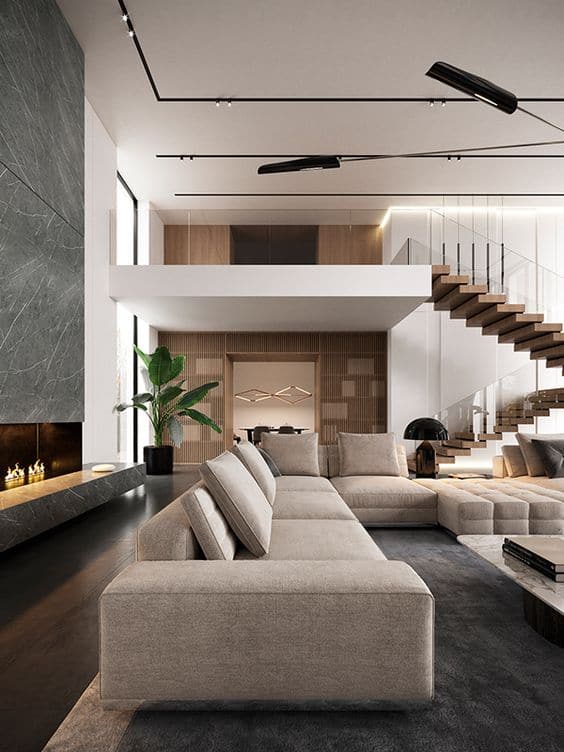 A trend that appeals, for homes and hotels!
When one asks  What is luxury interior design, one thinks of a trend that leads to furnishing in a style reminiscent of modernity, marked by luxury and absolutely exclusive furnishings and furniture, for refined and high-end homes, or even hotels or offices. In hotels in particular, it is a way of furnishing that is very popular, that adapts well to exclusive clientele and on which many professionals have turned.
Order, harmony and light in modern luxury interior design
Drawing common lines in trends is not always easy. In fact, it is well known that many styles live from mixture, i.e. embrace different characteristics. The real added value is usually to know how to blend them in a skilful and unique way, to create rooms that leave one speechless every time and at the same time make the flat as luxurious and modern as the person who entrusts the project to the interior designer wants it to be. But surely when one speaks of What is luxury interior design, one thinks of clean, minimalist and essential lines. The fusion of luxury and modernity leads one to banish clutter or furniture that, although classy, seems crammed in at random: absolutely not! A harmonious and balanced composition must be achieved, which gives an impression of order and if there is plenty of light, natural if possible, otherwise recreated artificially, it is even better.
Attention: less is more! Need class, not quantity
Many people tend to think that the more you fill your home with trinkets and objects, the richer it becomes. But this is not the case, and those who are convinced are not clear about What is luxury interior design. For example, a kitchen without wall cabinets is seen as more luxurious and modern than one full of decorations and trinkets. A room decorated with porcelain and wisely distributed objects is in the classical conception, for instance, but not in that of modern luxury, where essentiality and less is more are important concepts. It is therefore necessary to limit oneself to what is needed, which is able to really give an extra touch.
One feeling that those who come into contact with what modern luxury interior design is, should perceive, is that of dealing with elements and furniture designed specifically for that space, of which they are part and to which they belong.
Environmentally friendly materials and attention to detail for a modern luxury home
Basically, to create an interior design that is modern and luxurious, nothing should be left to chance, paying attention to furniture, colours, combinations and materials. In particular, the latter like sustainable, natural or recycled materials, which in addition to aesthetic requirements marry a need to respect the environment that has become widespread in recent years. But with class! Green light, for example, to natural fabrics, to reclaimed wood (which is always liked, for any era and for any room), to steel and metal (the latter for example are perfect for finishes, which absolutely must not be left to chance), capable of blending masterfully, giving a feeling of airiness.
Luxury and modernity marry soft, light colours and continuity of lines. And to decorate.
It is enhanced by the colours that are chosen. When people ask What is luxury interior design, they often think of soft, delicate palettes. In this style, neutral and light colours such as greys or beiges can be chosen, enhanced by natural or direct artificial light.
To furnish a home in a luxurious, modern style, great care must be taken to have consistency between one room and another. Continuity in lines, materials and shapes is needed. Decorations, while not having to be excessive or too many, must also be carefully thought out. Carpets, cushions, if possible works of art enrich the rooms, making them unique and inimitable, just as luxury interior design prescribes.
For hotels, the same guidelines apply, to be reflected in the common areas, designed to impress guests, and in the rooms, places of welcome and extreme luxury. And don't overlook the bathrooms…
Devi realizzare un progetto di Interior Design?
Devi arredare casa o un singolo ambiente?

Scegli una falegnameria di alto livello.
Contattaci
Il Piccolo, a second-generation family-run joinery, opens its own showroom in Lugano. With over 50 years of experience, Il Piccolo brings with it a wealth of technical and design knowledge of the highest level, thanks to the numerous interiors designed and furnished throughout the world. In addition, Il Piccolo represents the most prestigious brands of furniture worldwide. Il Piccolo designs, produces and sells the best of the interior design made in Italy, following the customer from the design to the realization, delivery and installation of the work, integrating the process with a precise and professional assistance service. CONTACT US!