Il Piccolo Blog
Wood paneling, timeless decoration for every room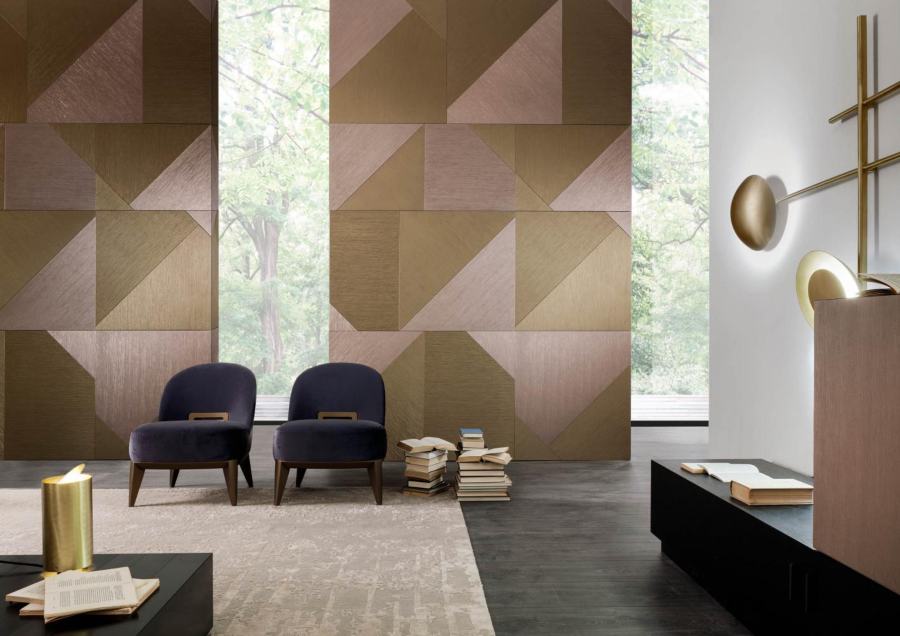 From the 17th century to the present day, boiserie always pleases
They make the room warm, giving it a touch of uniqueness and originality like no other decoration. Wood panelling never goes out of fashion, from flats that wink at the classic style to more modern ones. It is a type of decoration that can enrich every room in the house, from the living room to bedrooms for adults and children, and even bathrooms and kitchens (in the latter two cases, however, it will be important to periodically spray the room with an anti-mould spray and ventilate it regularly).
Boiseries originated as far back as the 17th and 15th centuries in France, where they decorated not only walls and ceilings but also cupboards, doors and bookcases. Even today, choosing wood panelling certainly brings warmth in both a metaphorical and literal sense. In the long decades since its inception, wood paneling has continued to be used in different styles and ways. Over time, its style has been adapted to that of furniture, and today there are modern ones made of different materials, such as polypropylene, plaster, mdf or polyurethane. The wooden ones, however, are timeless and are also very popular for modern homes. It is no coincidence, one might say, that the term boiserie originates from bois, meaning wood.
The types of wood for a spectacular boiserie
This is in fact the main material from which boiserie has always been made. There are different types of wood used for boiserie, each with its own characteristics: from fir, the most commonly used, to cedar, which is very robust and requires little maintenance, from larch to more valuable woods such as mahogany, walnut and cherry.
What are the advantages of wood paneling?
Wood paneling can decorate and make walls and ceilings unique. Compared to a simple plasterwork, it gives a decidedly different and special design touch: it is no coincidence that it is present in numerous luxury interior design projects, perhaps even custom-made for that specific house. Moreover, it is an interesting solution because in addition to beauty, it guarantees important thermal insulation, as seen, as well as acoustic insulation.
Choosing wood paneling (but also other materials) brings countless advantages, aesthetic and otherwise. Not only does it insulate, but it allows for priceless customisation of rooms. It protects the walls and, if played wisely, is able to give depth and dimension to the room. It is the perfect solution to decorate and make unique walls that might otherwise be anonymous, without necessarily resorting to additional furniture that might instead fill too much. The boiserie is a discreet decoration that can be multifacetedly adapted to the room where it is inserted. It also gives the possibility of highlighting focal points in the room, perhaps a fireplace.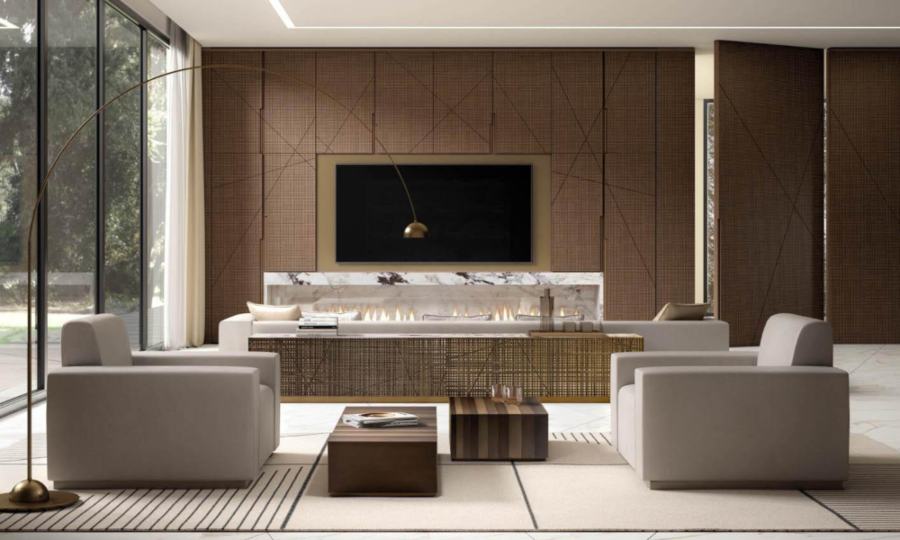 Modern and classic style in wood paneling
As far as style is concerned, there are indeed many options. When it comes to a wall-mounted wood paneling, the first distinction is between full-wall and half-wall, usually with a closing frame. Those who want to be daring can choose a mix of the two solutions, in different rooms or in the same one.
If one is inspired by the more classic style in the wooden panels there will be inlays and decorations, gold or silver leaf is very welcome. The finishes must be of high quality! If you want something more modern, you will opt for more contemporary patterns and designs.
As far as colours are concerned, a wood paneling can embrace the natural colour of wood, especially if placed in a room where it is this material that dominates, giving an undeniable sense of home warmth. Or you can opt for a colour scheme that matches and continues with the room or even contrasts. Glossy rendered wainscoting is also very popular.
Need to furnish your home or a single room?
Choose a top-notch woodworking shop.

We have over 50 years of experience!
Contact Us
Il Piccolo, a second generation family-run joinery, opens its own showroom in Lugano. With over 50 years of experience, Il Piccolo brings with it a wealth of technical and design knowledge of the highest level, thanks to the numerous interiors designed and furnished all over the world. In particular, Il Piccolo has a wealth of experience in the design and production of several corner wardrobe models. Finally, Il Piccolo represents the world's most prestigious furniture brands.
Our company designs, manufactures and sells the best of made-in-Italy interior design, following the customer from the design to the realisation, delivery and installation of the work, supplementing the process with a precise and professional assistance service. Looking for the ideal corner wardrobe for your room? CONTACT US!