Il Piccolo Blog
For bedroom, hall or living room, the wooden chest of drawers is the perfect timeless piece of furniture!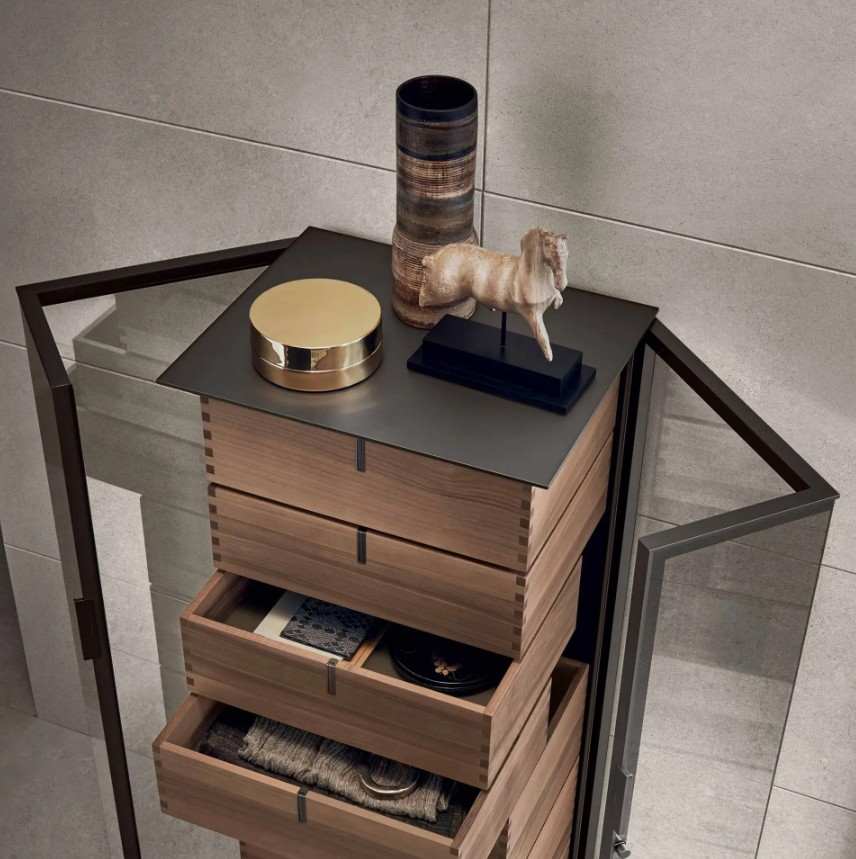 Space and design ideal for every context!
For the living area, for the entrance hall, for adults' and children's rooms: a wooden chest of drawers is a useful piece of furniture that can be adapted to various rooms in a house, and can even be present in more than one of them at the same time, because space is never enough. In the collective imagination it recalls a classic furnishing style, with furniture of important dimensions and opulent shapes, but with more sober and linear lines and a greater lightness it can be used for any type of interior.
What to store and where to put a chest of drawers made of wood
The chest of drawers, which is usually designed in wood because it is resistant, rich in domestic warmth, practical and long-lasting, is a piece of furniture that may look similar in appearance to a sideboard but unlike it is characterised by rows of drawers. It is perfect for storing all kinds of objects, although it is usually designed for clothes or dishes and jewellery. This is why, therefore, a wooden chest of drawers is the ideal piece of furniture for bedrooms, hallwaysand even living areas.
In rooms, it is necessary to have plenty of space to store clothes. In fact, in addition to the bed, it is inevitable that one of the main and most important pieces of furniture is a wardrobe, which can also be used as a walk-in wardrobe. But beyond the design, which is undoubtedly fundamental and cannot be overlooked, it is essential that it has plenty of space inside. It is no coincidence that made-to-measure wardrobes are often built, so as to exploit every possible inch, or that solutions such as corner wardrobes are found, capable of using even spaces that would otherwise be wasted: there are always many clothes and the places to store them are never enough, if it is true that we sometimes even resort to beds with storage units. In the entrance hall, there is the need to hang one's coats as well as keys and objects that one often has in one's hand, but not only: it happens that the space is used by wardrobes or, precisely, by a wooden chest of drawers, to put what does not find a place in the rooms.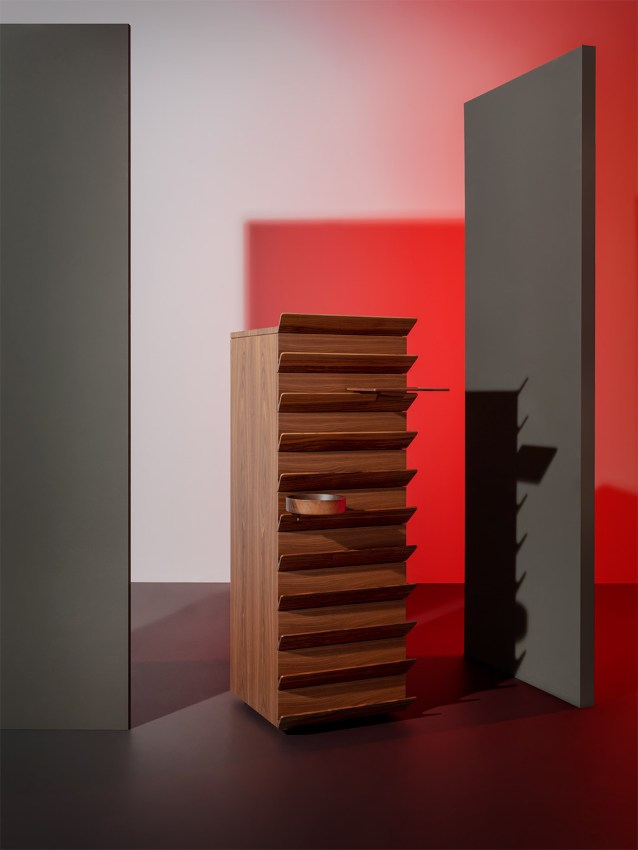 A different wooden chest of drawers for each room
Of course, depending on the room in which it is placed, the wooden chest of drawers is different. In addition to its functionality and the warm, natural look given by wood, it adds shapes and aspects that make it an indispensable design complement for many contexts. Do not forget that it also provides a shelf, where objects are often strategically placed.
In the entrance hall, it is advisable to choose a tall, slim model, suitable for storing and hanging everything you have in your pockets and bags, as well as the bags and jackets themselves. The wooden chest of drawers in the bedroom is not infrequently an addition to the wardrobe, so it is necessary that the two pieces of furniture have the same style. But above all, don't forget, it must be capacious! Drawer cabinets are also popular for the living room, especially if it is furnished in a classic style. They are usually designed in rough, solid wood, heavy and resistant, but nothing forbids using other lighter types of wood and choosing them coloured and lacquered, perhaps in white to be lighter and fit in with the soft colours of the room. They can also be adapted to more modern contexts, where the lines are more linear.
A piece of furniture that comes from tradition: from dressers to today
The wooden chest of drawers is also called a dresser, and has been part of the furniture tradition since time immemorial. In the tradition, the legs of the cabinet are quite short and the shape is basically a simple rectangle with few frills, although there is no shortage of versions decorated with precious inlays. For classic homes, craftsmen tend to reproduce the historical chests of drawers, lightening them instead for more modern interior designs. Display cabinets can be added to highlight dishes, crockery and perhaps bottles.
Need to furnish your home or a single room?
Choose a top-notch woodworking shop.

We have over 50 years of experience!
Contact Us
Il Piccolo, a second generation family-run joinery, opens its own showroom in Lugano. With over 50 years of experience, Il Piccolo brings with it a wealth of technical and design knowledge of the highest level, thanks to the numerous interiors designed and furnished all over the world. In particular, Il Piccolo has a wealth of experience in the design and production of several corner wardrobe models. Finally, Il Piccolo represents the world's most prestigious furniture brands.
Our company designs, manufactures and sells the best of made-in-Italy interior design, following the customer from the design to the realisation, delivery and installation of the work, supplementing the process with a precise and professional assistance service. Looking for the ideal corner wardrobe for your room? CONTACT