Il Piccolo Blog
Wooden partition wall, a dynamic solution for modifying and furnishing spaces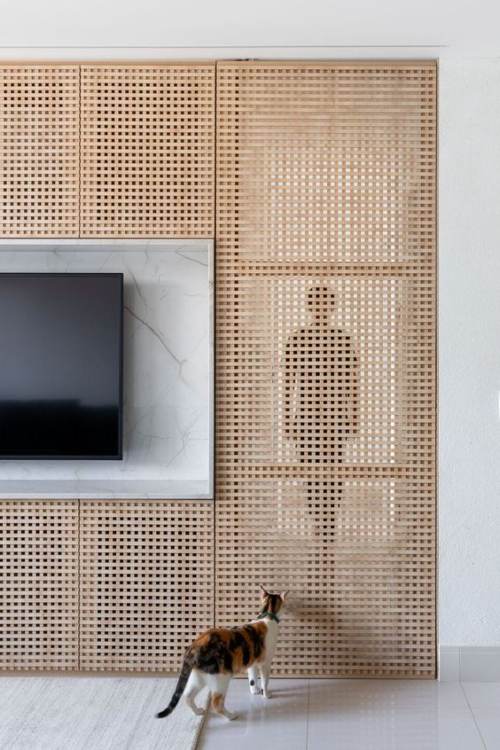 Fluid spaces and dynamic walls
In a traditional concept of furniture, walls were something fixed, which was decided at the design stage of the house and remained so, with very little possibility of modification (also because adding a wall is not impossible but certainly involves a lot of work). Now, since spaces are fluid and dynamic and furniture becomes multifunctional and design-oriented at the same time, the concept of walls has also changed. Are you dealing with a loft and want to divide it into several spaces, perhaps with requirements that change over time? A good option is a wooden partition wall.
A partition customises and changes the space
Partition walls, whether they are made of wood or other materials, give you the opportunity to experience the rooms in your home as something that can change over time, adapting to the needs and requirements of the moment. Especially when dealing with open spaces, it is a dynamic solution that allows you to customise and modify spaces, going beyond the initial design. Moreover, a wall of this type, in addition to not requiring excessive construction work to be inserted, also furnishes, making your home unique and original. Wood respects the environment, improves air quality and does not make the room dark, as would be the case with a fixed masonry wall.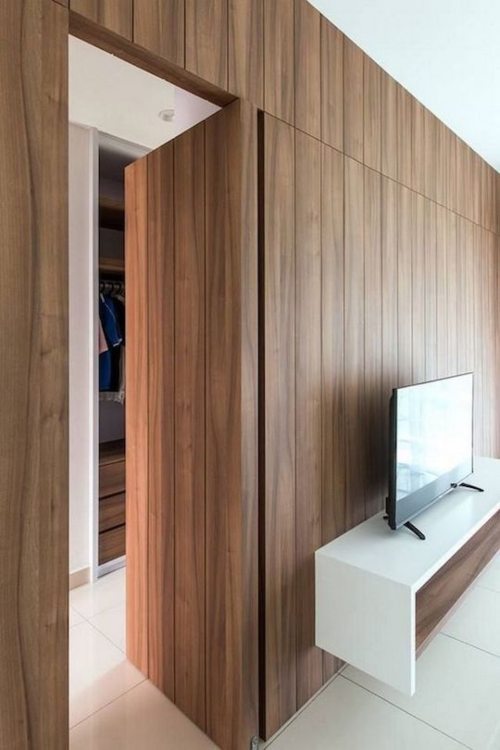 Wooden partition walls suit all styles and rooms
One could start by saying that a wooden partition wall fits every context, both in terms of style and space. It adapts to both classic and modern interior designs, it can be used to separate different areas of the living room, the living room from the kitchen (with the purpose, for example, of not making the cooking area completely visible to guests sitting in the living room or to protect the living area from food odours) or a bedroom in two.
Wood is a material that, due to its many qualities, is used extensively in all types of furniture and styles. A wooden partition is a flexible, versatile and practical solution. By definition, it is the material that best conveys a feeling of homely warmth. Dividing an open space with a wooden wall will make it more cosy and intimate. There is an almost infinite variety of wood in nature: some have raised grains, some are perfect left untreated, some are perfectly suited to a colour scheme, some are light and manageable and some are heavy and solid. It is a material that combines very well with many others, from steel to glass, from metal to even fabric, which makes it possible to insert decorative and functional elements with great imagination.
Bookcase, cupboard, shelves: how to make your wooden wall functional
A partition wall designed in wood is much more dynamic than a wall, because it can be supplemented with functional elements such as shelves or shelves, perhaps becoming on one side a simple panel and on the other a bookcase or a space for storing and resting objects, or even a cupboard. It is therefore a way of using the surface that combines design and utility, giving the possibility of creating space-saving solutions. If you only want the wall, without other elements, you can play with finishes and decorations, for example a boiserie.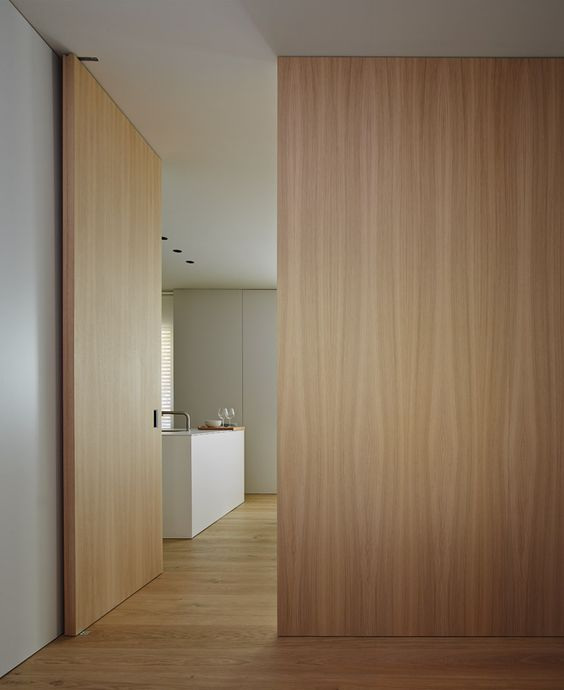 Even more dynamic: the sliding wooden partition wall
If desired, an opening can be arranged to connect the two divided rooms: a simple compartment, a real door, a sliding opening. For those who want an even more dynamic alternative, the wooden partition wall can be designed in such a way as to be sliding and thus be removed when you decide you do not want to divide the space, for example in the case of one between the living room and kitchen after cooking.
Il Piccolo, a second generation family business, opens its showroom in Lugano. With over 50 years of experience, Il Piccolo brings with it a wealth of technical and design knowledge of the highest level, thanks to the many interiors designed and furnished around the world. In addition, Il Piccolo represents many of the best international luxury furniture brands. We design, manufacture and sell the best in design. Also with regard to La Cornue kitchens, we follow the customer from the design to the realisation of the project, integrating the whole process with a precise and professional service.CONTACT US