Furniture shops Ticino: the best showrooms
Are you looking for a furniture shop in Ticino? Our furniture store is located exactly in Lugano and serves the entire Canton of Ticino.
Our difference compared to other retailers? With us you can entrust your furniture needs to a trusted supplier who has been working in the field for over 50 years, and who deals with the catalogue of all the best design companies. As well as being based in Ticino, you can also find us in Milan.
We are a furniture shop that knows how to go far beyond just selling. In fact, our technicians can install anywhere, ship anywhere and meet your space and volume requirements with custom-made furniture. We are known for our strong skills in interior architecture and carpentry: we design, manufacture and deliver all kinds of furniture or any interior design accessory throughout Ticino.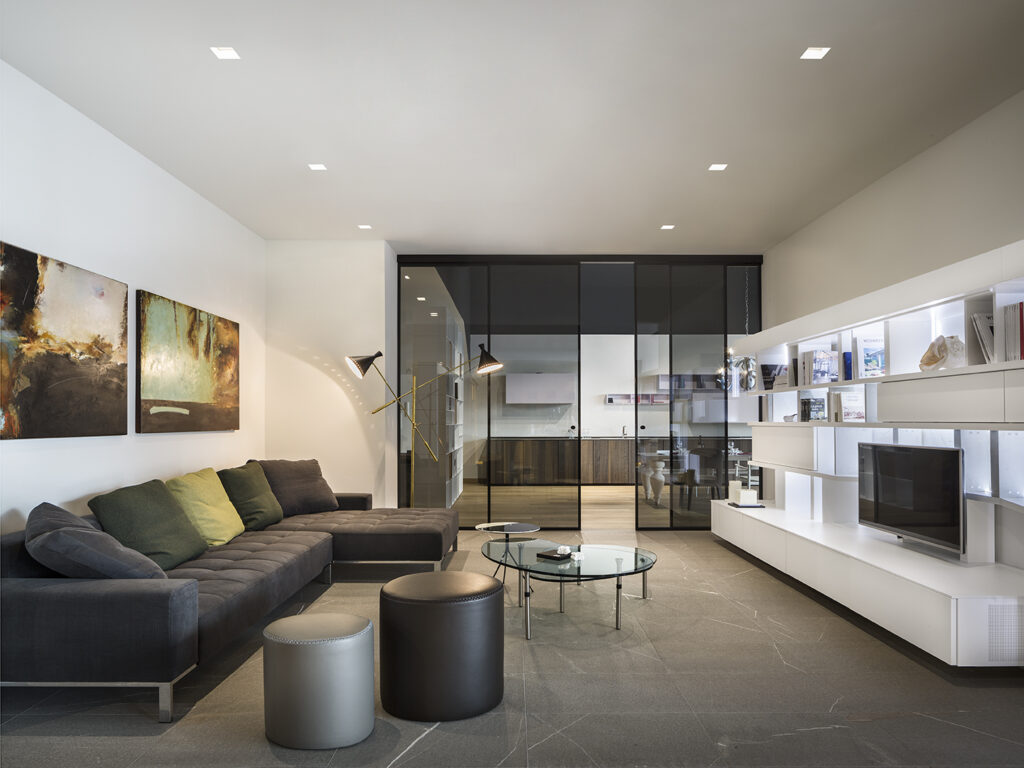 If this is not enough, we can arrange a personal appointment for you and your companion to visit the showrooms of all our companies. You will have a real personal shopper at your disposal, with dedicated and experienced architects. Ours is a proposal that goes well beyond those of the common furniture shops in Ticino.
Kitchens, wardrobes, sofas and anything else: whatever furniture you need, you can find it with us. Both for individual houses (such as villas and detached houses) and for contract supplies. We are the leader in Canton Ticino for the supply of furniture, both business and final customer. We are waiting for you in our shop in Lugano!
Furniture shops in Ticino?
Choose the specialists!