Garden furniture in Ticino: choose the no. 1 specialists. 1!
Nowadays, garden furniture in Ticino, as well as in many other places in the world, has become as important as indoor furniture.
During the pandemic (and even afterwards), we realised how important green and outdoor living is. We realised how much it contributes to our well-being and how important it is for our physical and mental health.
Garden furniture, whether in Ticino or elsewhere, has thus become very important. They have become truly fundamental to the quality of our lives.
Collections have multiplied, as a result of the work of specialist companies or companies that previously only made indoor furniture and then built entire outdoor collections (i.e. garden furniture). The latter have expanded their outdoor range to provide continuity of design and comfort between the indoor and outdoor lines.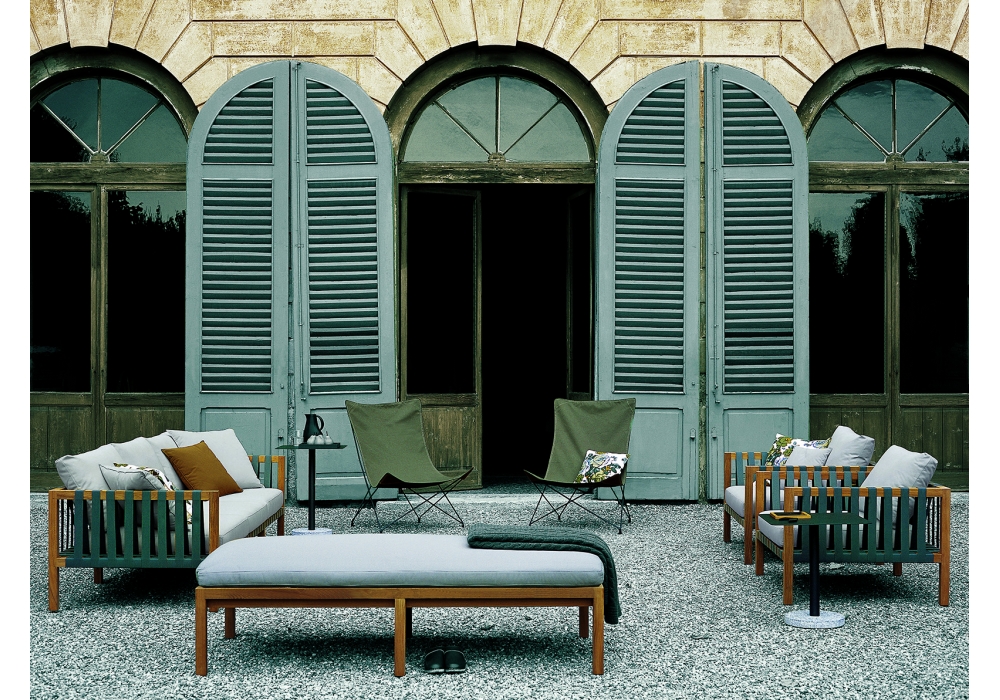 In Ticino, you can finally find a shop specialising in design for every taste and type of need. You can find the most technological and sophisticated materials, such as aluminium, steel or teak, and recycled fibres. These materials are always sustainable and resistant to all kinds of weather.
What can you find in our garden furniture showroom in Ticino? Verandas, sunbeds, rocking chairs, parasols. A vast choice for every type of setting for gardens, terraces and swimming pools.
If you would like in-depth and professional advice on your Ticino garden furniture, come and visit us in our sales point in Lugano!
Garden furniture in Ticino?
Choose the specialists!