Kitchens in Lugano: visit our Lugano shop!
We design, manufacture and install kitchens of every type and kind: classic, modern, minimalist, industrial and so on.
We represent the biggest brands in the sector in Lugano and throughout the Canton of Ticino. If, however, you have special needs, we are also a carpenter's workshop: we design, produce and deliver made-to-measure kitchens in Lugano.
Specifically, we are convinced that the ergonomics and functionality of kitchens are at least as important as the quality of the materials, doors and tops.
We are known in Lugano for linear kitchens or kitchens hidden by doors, for the realisations with central island or corner. If you would like to send us the plan of your room, we will make you a unique project, tailored to your space requirements and tastes.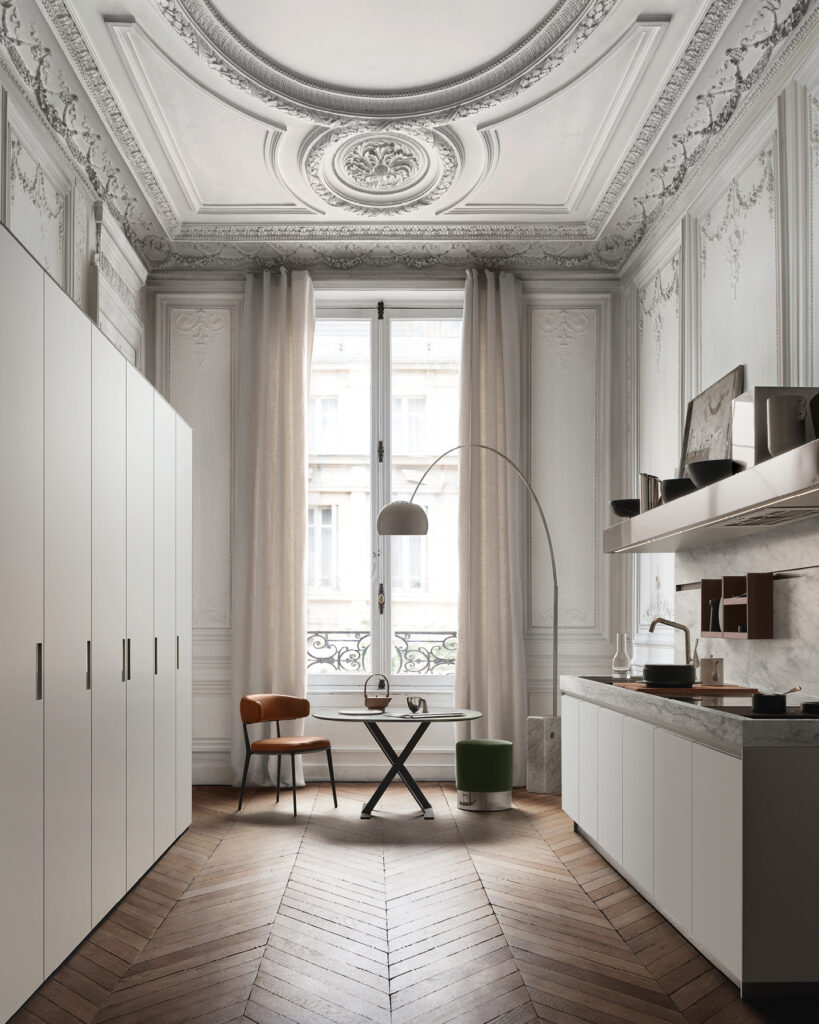 Our Lugano showroom also offers visible and on-shelf hoods, tops in okite, granite, quartz, dekton, marble or steel. We are professionals who take care of every detail, even the lights under the wall unit or in the drawers, the cushioned hinges and the guides with slow motion.
As for the appliances that accompany our kitchens in Lugano, we do not set ourselves any limits: we are, according to our customers, the best company on the market. Your dreams can come true with us.
Are you looking for a company that is reliable and professional? Are you looking for a furniture specialist who can offer you a kitchen in Lugano? Choose the best design, the highest quality and the most punctual service. You will find us in the city, in via Besso at number 57. We are waiting for you!
Kitchens in Lugano?
Choose the specialists!